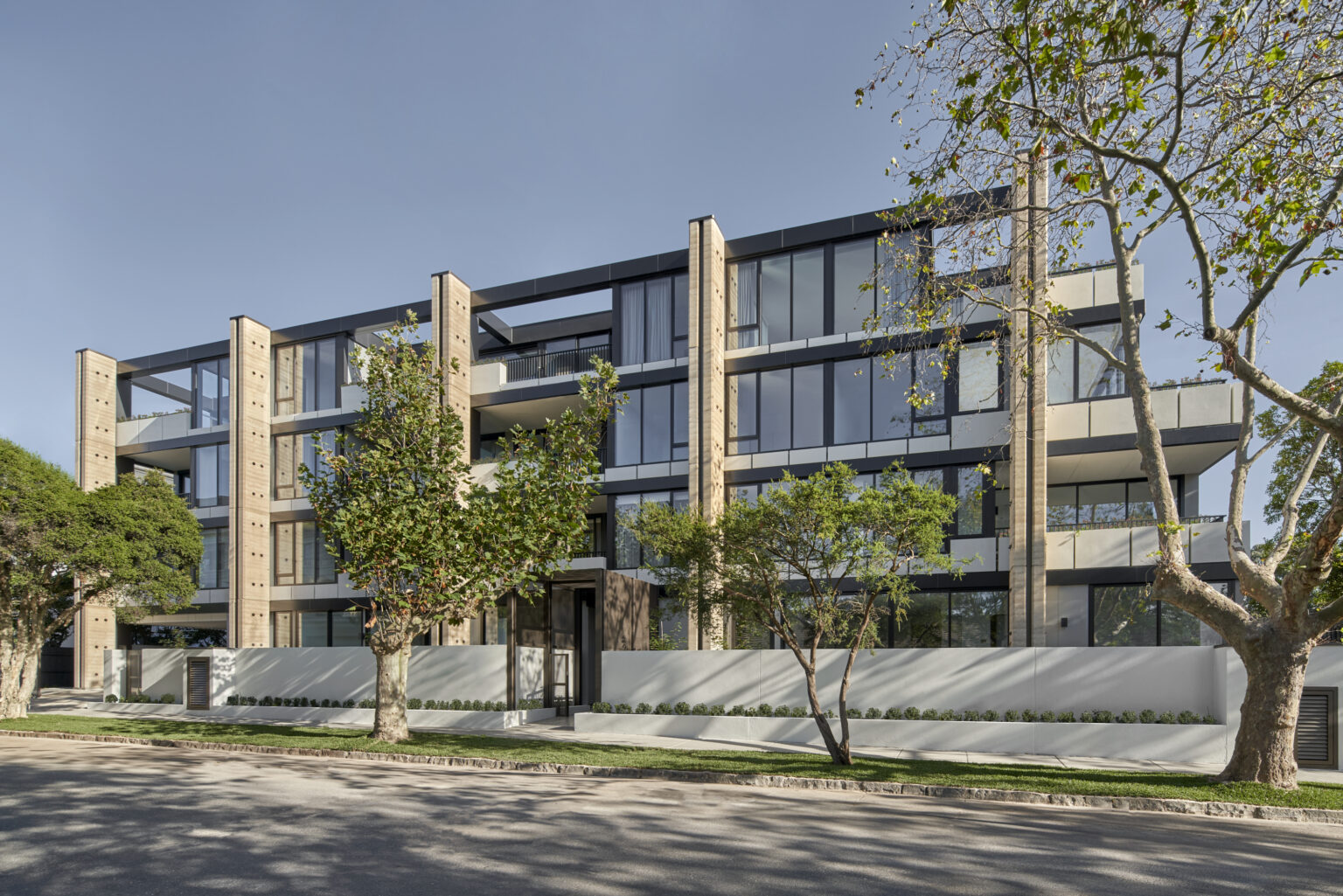 CONSTRUCTION COMPLETE
---
Hurstmon occupies a place that has, over time, captured the essence of lives lived well in layers of character. Your life and family can now live here to be part of this quality, contemporary and enduring residence. This is your place to dream, thrive, seek and roam in considered style. Each one, two or three bedroom residence represents the best of lifestyle, contemporary architecture, earthy tones, premium materials and respect for the area's deep history. This is your place.

Three bed residences from $1,465,000 to $2,055,000
Only a 5% deposit required.
---
Architect: Telha Clarke
Builder: Kapitol Group
Landscaping: Eckersley
Appliances: V-ZUG
Project Manager: Codicote
Residences: 39