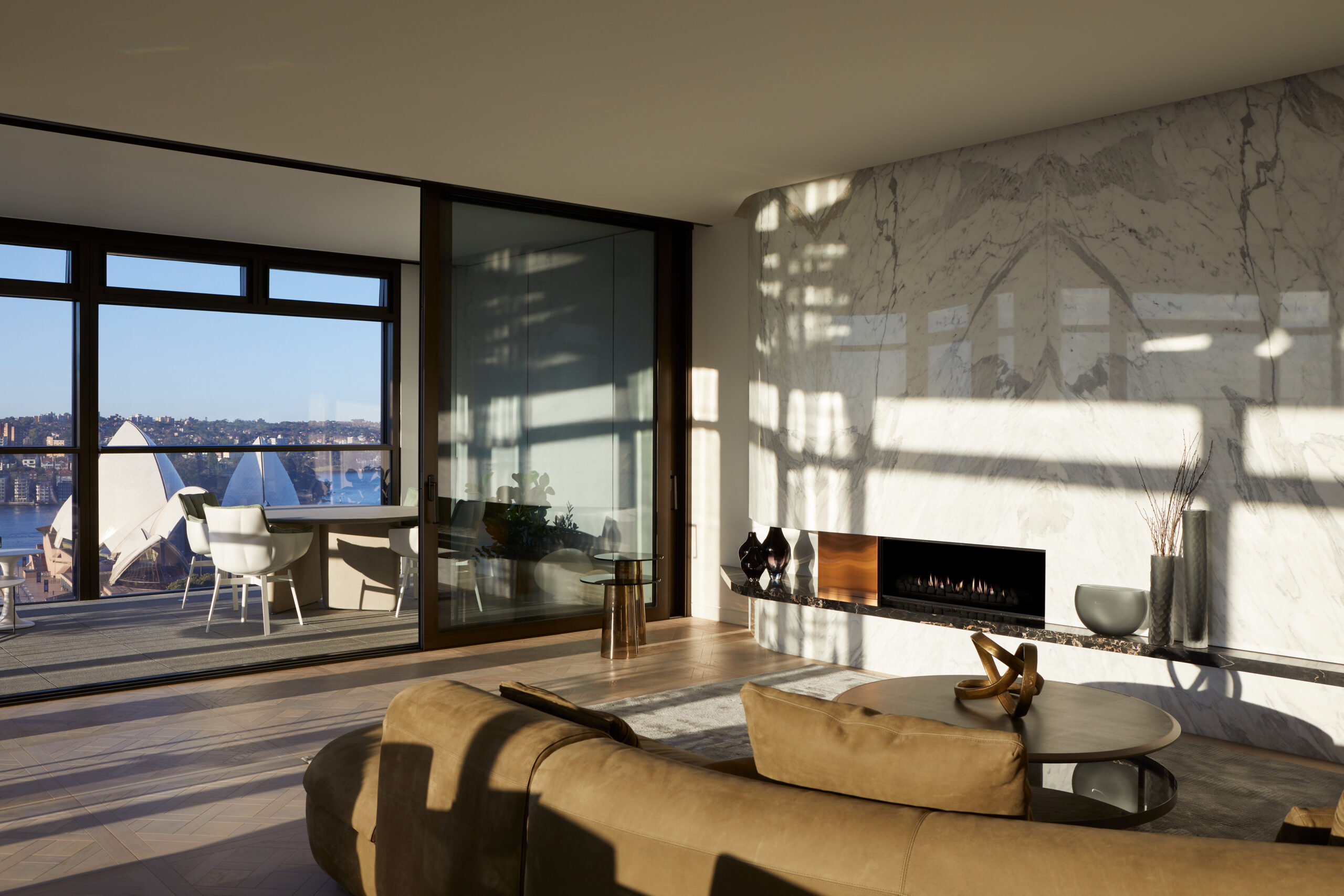 Unsurpassed luxury in an extraordinary location
---
Opera Residences is unsurpassed in their position, vistas, and luxury. This landmark project was born in 2016 with the acquisition of an unsurpassed site in Sydney's most distinctive neighbourhood – Bennelong Point.

Completed in December 2021, Tzannes Architects in collaboration with executive architects Crone Architects and interiors by Make, have created a building that speaks to Sydney.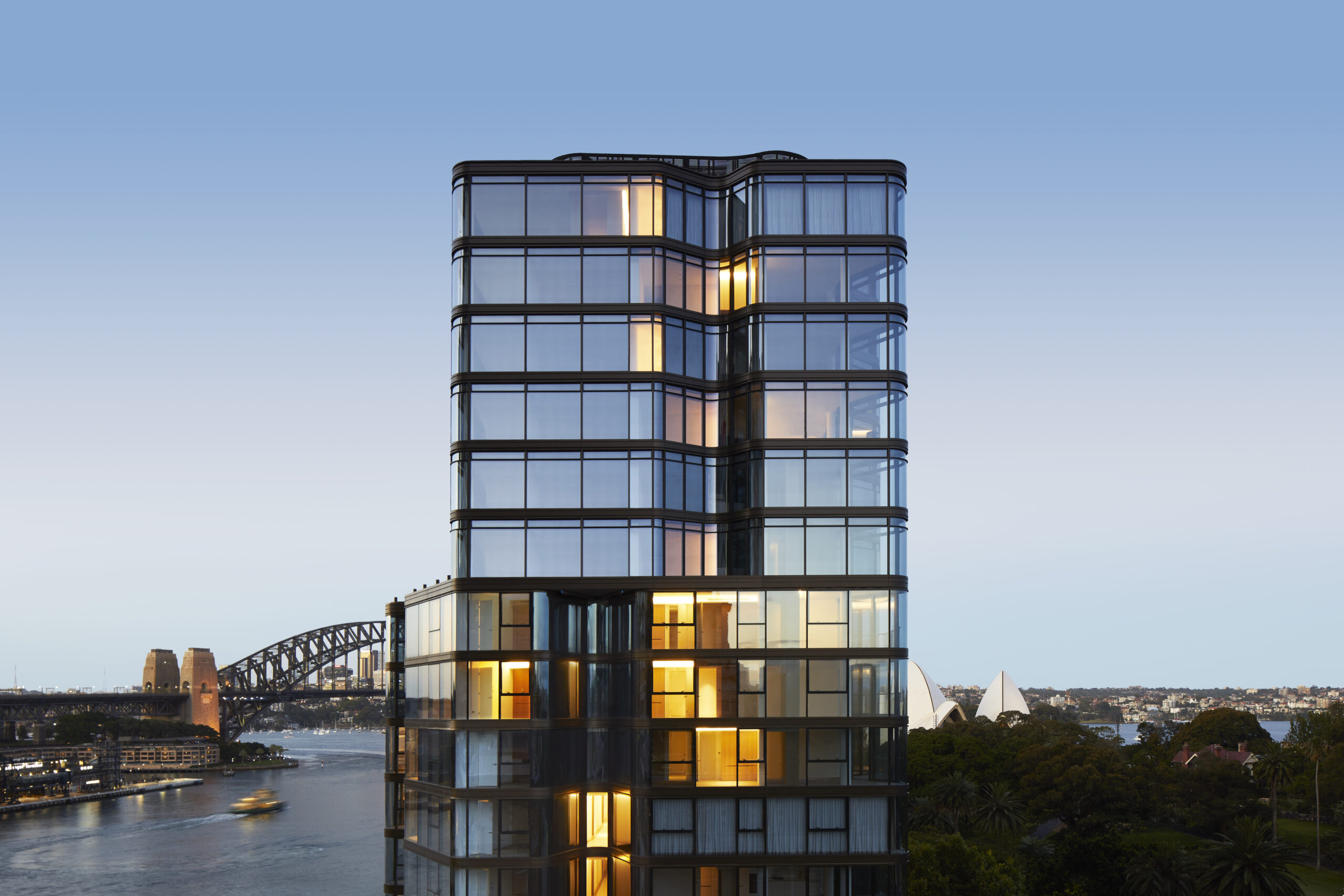 THE THEATRE OF THE HARBOUR PLAYS OUT BEFORE YOU LIKE A STAGE
---
Externally the architectural design is composed of fluid forms, fine detail and expansive glass capturing the unparalleled views of the Sydney Harbour and its surroundings. The apartment divisions are disguised by glass bay windows to enhance the concept of fluidity and interior outlook using a combination of opaque, fritted and transparent glass bent to tight radii. Elegant simplicity is at the heart of the interior design with a rich palette of materials.
EXCEPTIONAL HOTEL-STYLE LUXURIES & WORLD CLASS AMENITIES
---
Observing its proximity to the world heritage listed Sydney Opera House, Opera Residences provides exceptional levels of residential amenity whilst respectfully enriching the culturally significant public domain at Circular Quay and on Macquarie Street – the final piece of the Circular Quay puzzle.

A grand public stairway activated by retail uses, links Circular Quay to the Royal Botanic Garden, completing the colonnade. The through-site link reflects Utzon's structural soffits at the Sydney Opera House, which contribute to the unique characteristics of Sydney architecture in a global context.
---
Architect: Tzannes and Crone Architects
Residential Interior Designer: Make Architects
Development Partner: Macrolink
Contractor: Richard Crookes
Value: $600M
Residences: 104
Retail: 5 retail spaces
Completion: 2021
Collaboration Partners
---

Lead Architect

Residential Interior Designer

Executive Architect

Builder