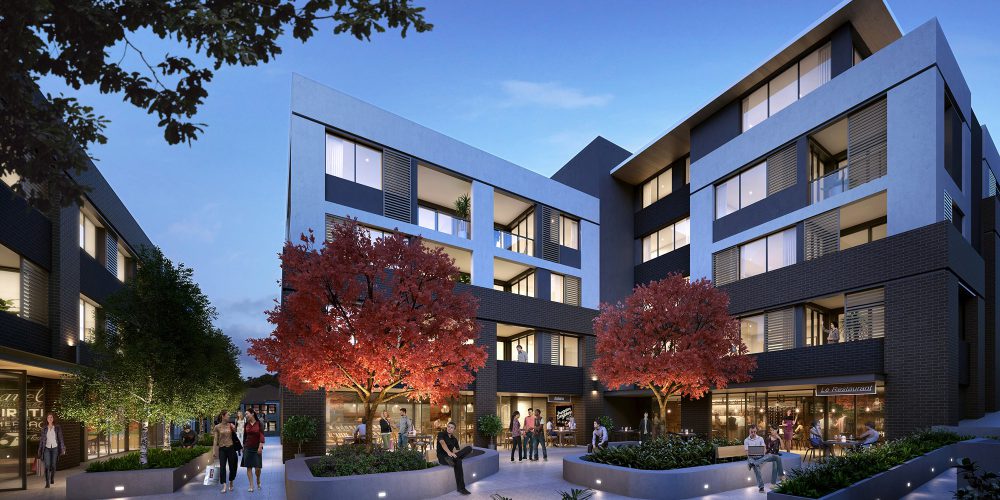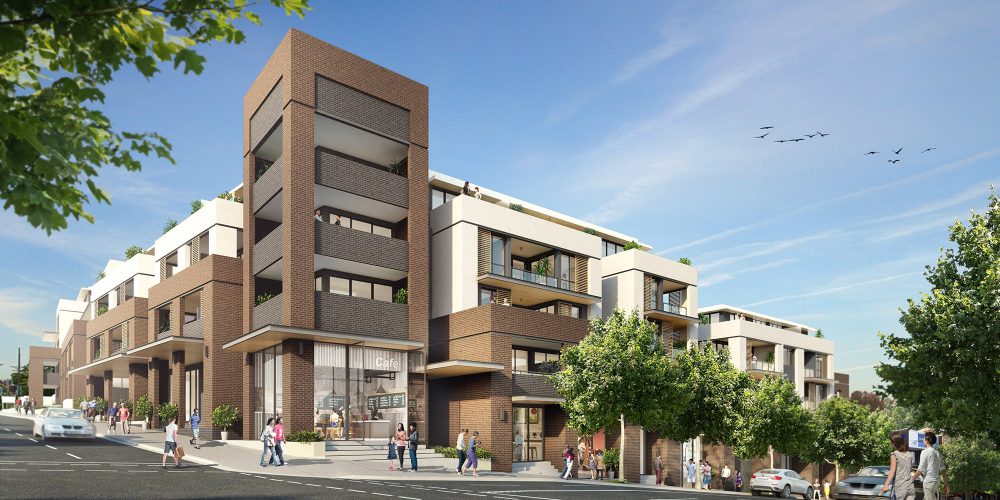 AN unbuilt residential project of 130 apartments in Sydney's north west sold out in six hours on Saturday.
The doors to the sales office for Beecroft Place, in a plum location at the heart of the suburb's village at the corner of Beecroft Rd and Hannah St, opened at 8am, with buyers queuing from about 7.30am.
By 2pm the whole project by Melbourne-based developer Landream had been sold off the plan for $116 million.
Prices ranged from $595,000 to $1.075 million.
Tim Rees, director of CBRE — which handled the sales — said Beecroft was an area of "limited supply, of new stock, and there's an underlying demand for high-­quality apartments".
Seventy per cent of buyers were owner-occupiers while the rest were looking to invest.
Mr Rees said that although it was not the first time there had been a quick sellout in Sydney, sales like this were becoming more and more common.
The 69 one-bedroom, 35 two-­bedroom and 19 three-bedroom apartments were designed by award-winning architects and ­interior designers dko.
A 6500sq m built-in shopping precinct is part of the design of the lower levels, including a Woolworths, stores and cafes.
Mr Rees described Beecroft as "an area on the rise".
"The market is strong," Mr Rees said.
"There's still a limited supply in Sydney, so when a new project of this quality and calibre come up, they are highly sought-after."
Beecroft Place's single-bedroom apartments were priced at $595,000, the two-bedroom home sat $745,000 and the three-bedders at $1.075 million.
"To get that level of sales all on one day is ­certainly unprecedented," Mr Rees said. "We had a three-week lead-in period and each week the demand got stronger."
Construction is expected to begin on the development in the middle of August, with completion expected in expected by the middle of 2017.
Down the road, there are just three apartments left in The Croft development, on the corner block bounded by Beecroft Rd, Chapman Ave and Wongala Crescent.
Sales agent Kevin Dearlove said he expected the two-bedroom apartments, on sale for between $838,000 and $848,000, to sell within a week.
"This is largely due to the scarcity of development opportunities in Beecroft compared to Epping," said Mr Dearlove, of McGrath Epping.
They had already sold 89 of the 92 units in the five-­storey development for a total of $72 million.
The one-bedroom units sold for between $569,000 and $648,000 and the three-bedroom homes sold for ­between $998,000 and $1.3 million.