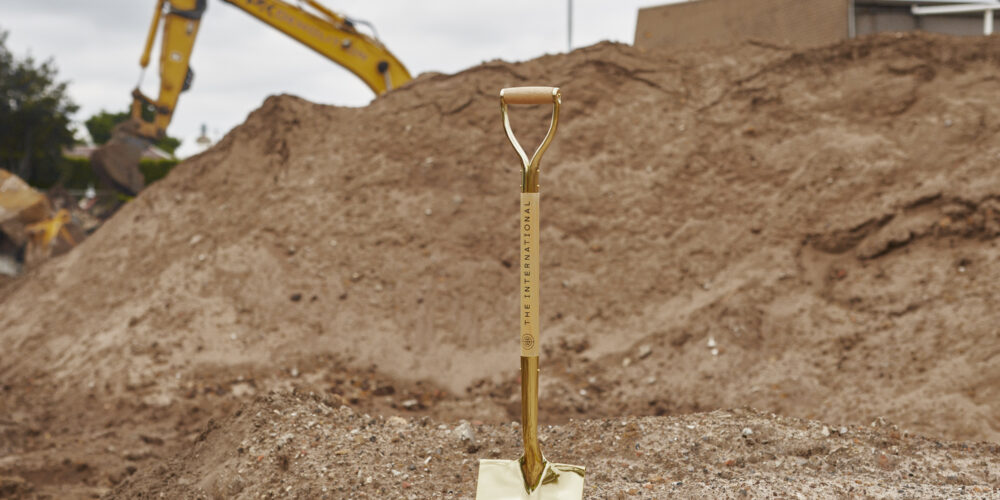 ---
Stay up to date with the construction progress of The International Brighton below.
June 2022 – The slabs for the two level basement have been poured and the crane has been installed. The building will now commence coming out of the ground with services rough-in and façade works to follow.
April 2022 – Bulk excavation is now complete with the crane and concrete pump installed. VCON will complete basement 2 slab by mid-May with suspended basement 1 slab to follow thereafter.
February 2022 – Basement 2 bulk excavation is nearing completion with concrete footings/slab to be poured by mid-March. VCON remains on programme. Crane installation is scheduled for the end of March. Local joinery manufacturers INDETAIL have been engaged. Click here to check out their work on Instagram.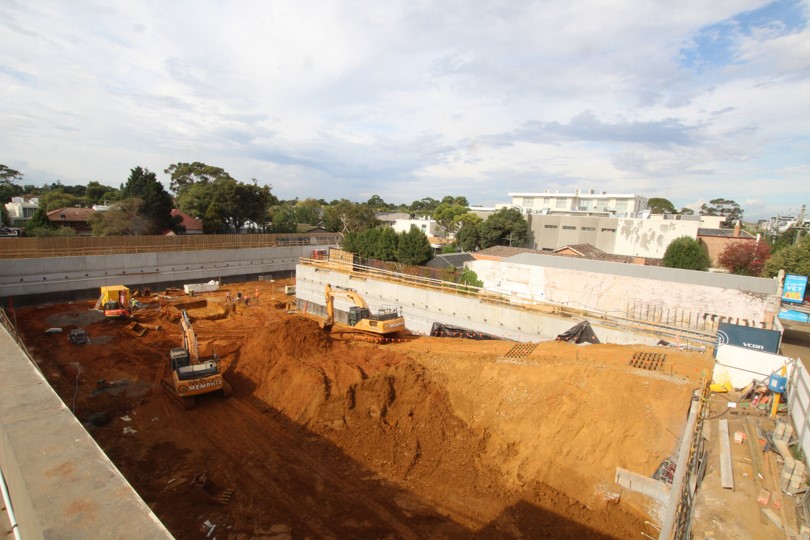 January 2022 – Shotcreting to Basement 1 has been finalised with Basement 2 bulk excavation underway.
December 2021 – Demolition has now been finalised with piling and capping beam works nearing completion. Bulk excavation, ground anchor installation and shotcreting to basement walls will commence thereafter.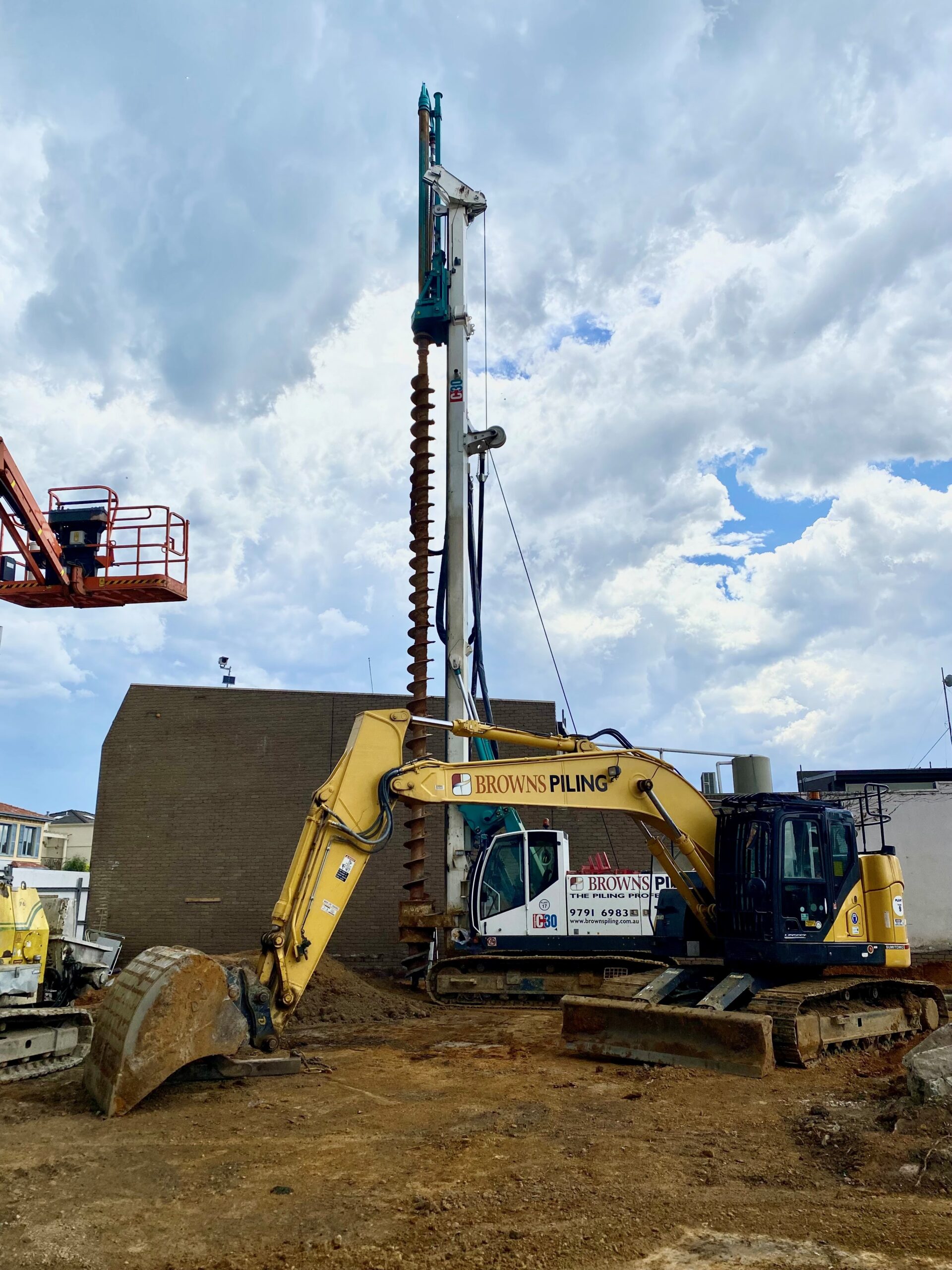 « Back To News