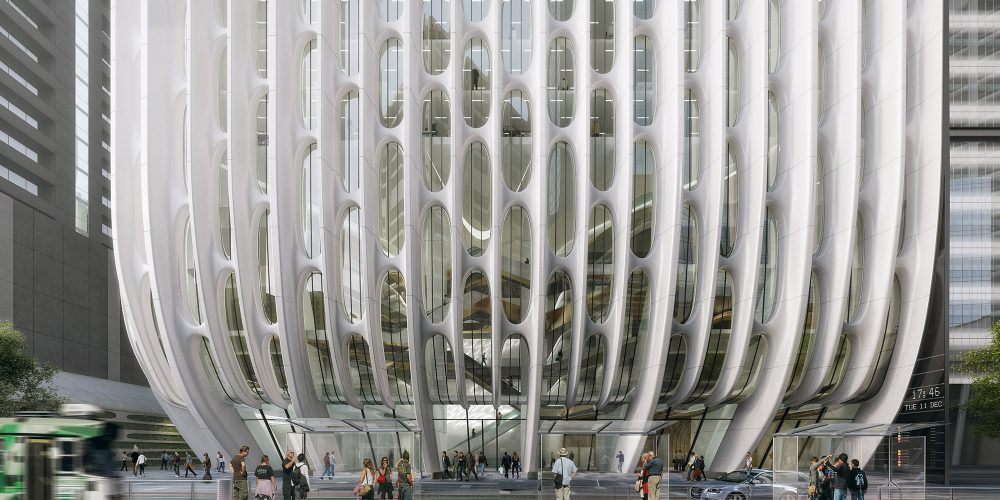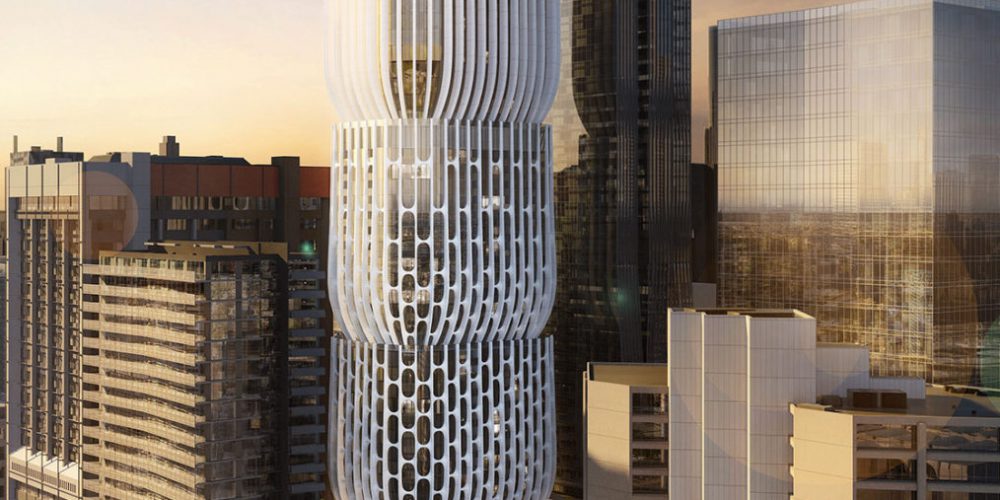 Luxury hotel operator Mandarin Oriental Group will open its first Australian hotel in a stunning, vase-like Melbourne tower designed by the world's greatest female architect Zaha Hadid, before she died unexpectedly last year. The 50-storey building wrapped in white latticework is expected to become a new visitor drawcard, a "destination tower" at the west end of Collins Street.
Mandarin group, which operates 29 hotels around the globe and is renowned for its opulent interiors, restaurants and wellness centres, has been searching for an appropriate hotel location in Australia for nearly a decade. The group said it had signed a management agreement to operate a 196-key hotel in the Hadid-designed building, taking up levels six to 24.
The remaining floors above will be sold as 148 Mandarin-branded apartments, luxurious private homes with full access to the hotel's services. Mandarin Oriental's London restaurant is run by celebrity chef Heston Blumenthal, New York has Grant Achatz, and Dutch-born Richard Ekkebus is director of the group's Hong Kong hotel dining suite.
Private Melbourne property players the Henkell Brothers sold the site at 600 Collins Street two years ago for $60 million to developer Landream, which applied for the tower's planning permit.
Landream's other projects include Opera Residences apartments in Sydney's Circular Quay, a joint venture on the waterfront with developer Macrolink. The Melbourne tower will include about four levels of retail space from the basement up, as well as one level of commercial office space, about 1724 square metres, on the fourth floor. Ms Hadid died last year aged 65, leaving behind 36 active projects in 21 countries, including Beijing's mega-airport and a new Napoli train station in Italy. Meanwhile, New Landmark Hotels has moved to sell its Capitol Square Hotel in Sydney. The 94-room hotel is expected to be highly sought after, with few hotels offered to the market in recent years.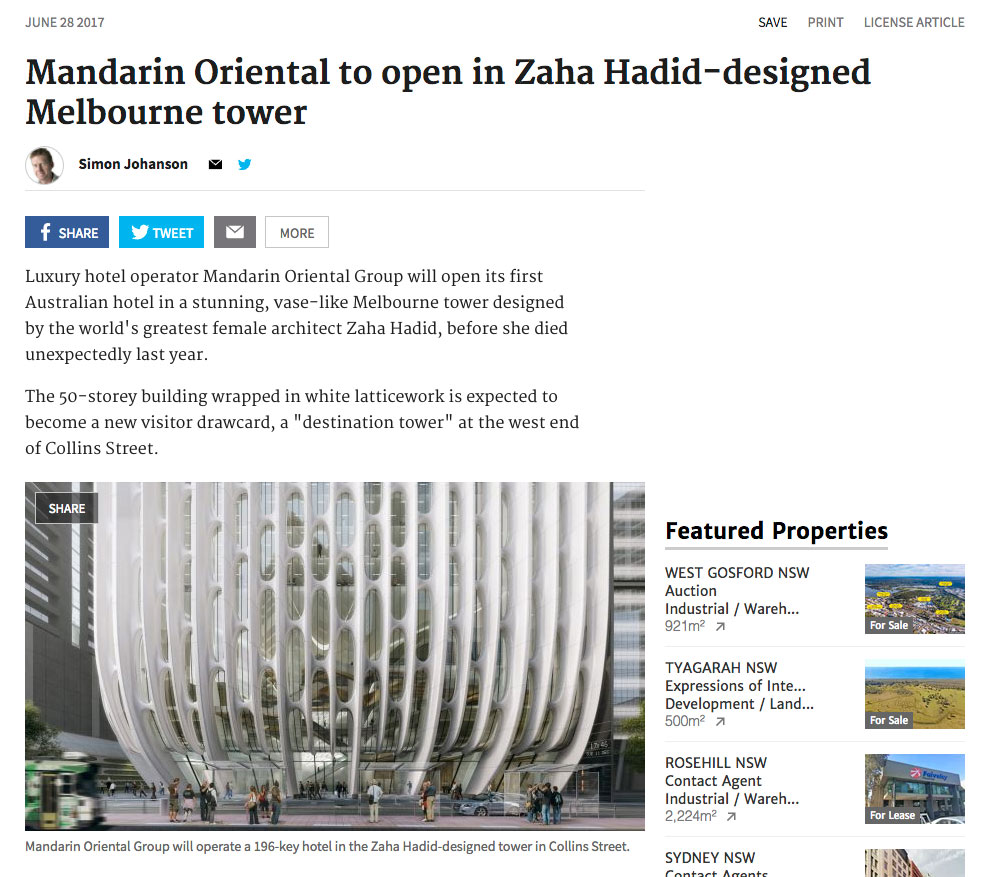 Go To Article >