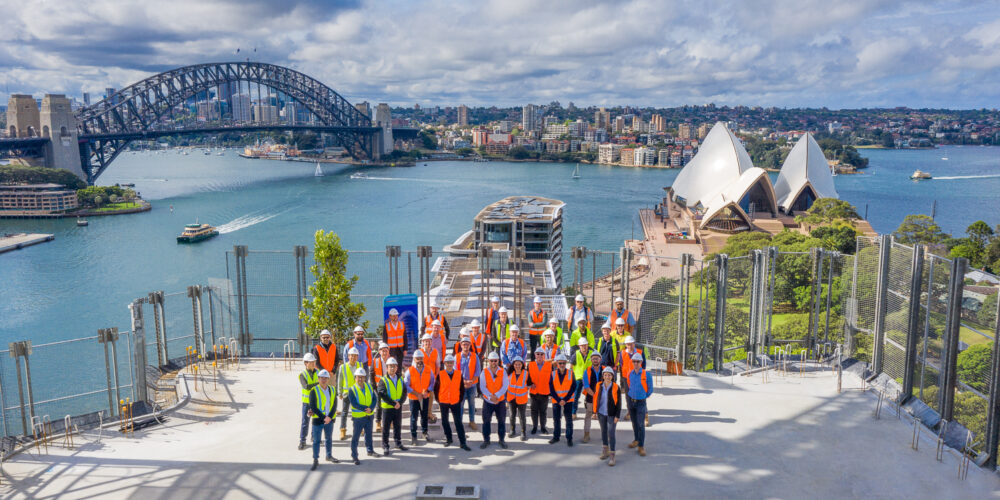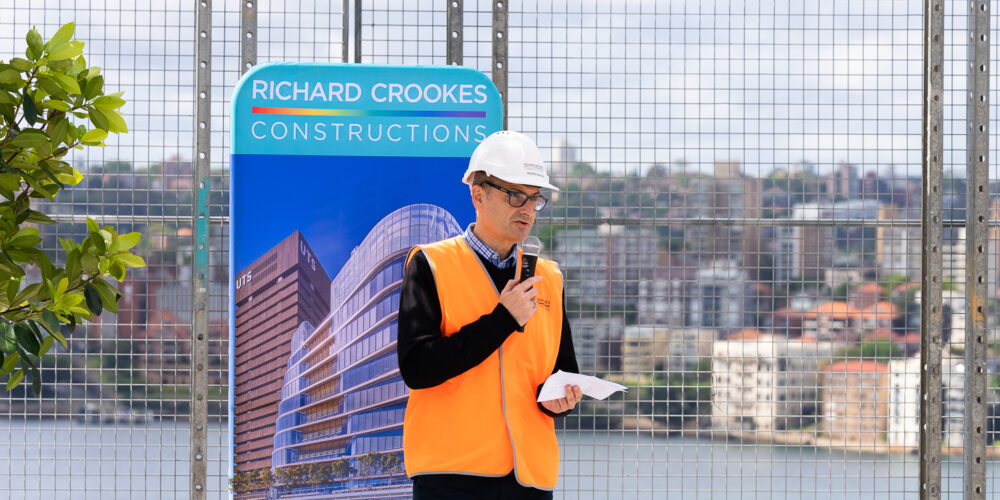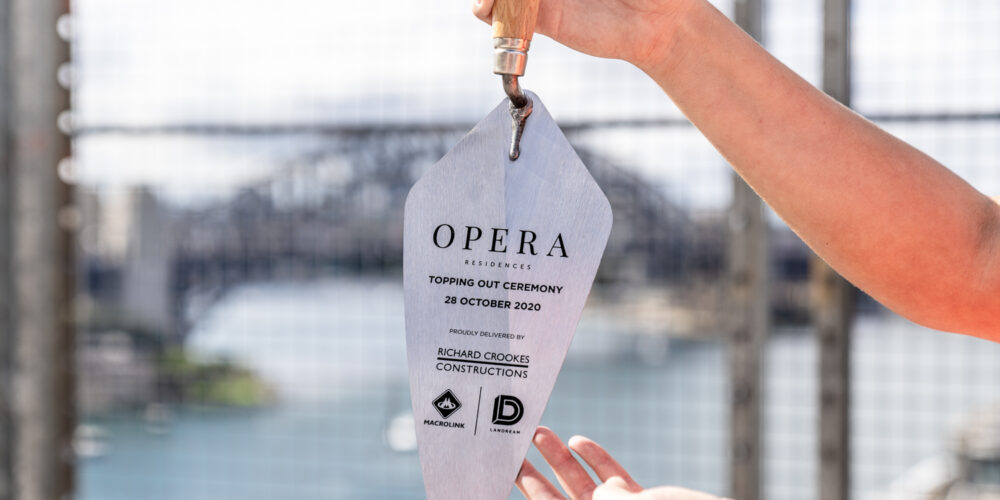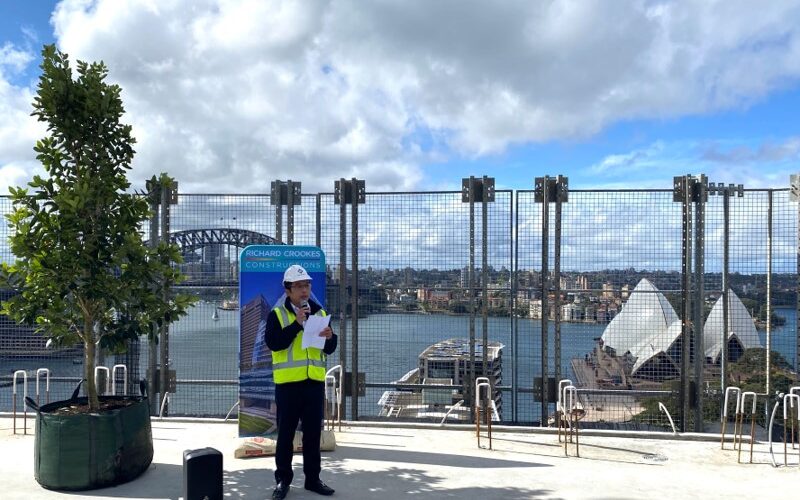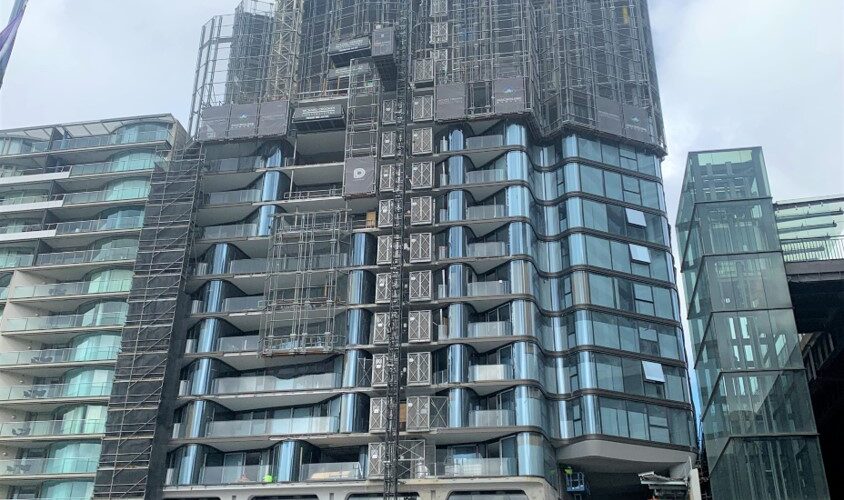 Developers Macrolink and Landream have recently celebrated the success of another milestone, with the topping out ceremony of Opera Residences, on a prominent Sydney Harbour site.
"Opera Residences is one of many high-end boutique developments being developed by Macrolink worldwide. The project aligns closely with our brand and commitment to working with the best consultants to deliver exceptionally high standards of design, quality, functionality and comfort to our customers for their new homes." Michael Gao, Macrolink Managing Director
Landream Managing Director, Kevin Li, explains that the company are proud to deliver another premium quality landmark project in Sydney.
"We are honoured to deliver such a world-class development and to see Opera Residences take shape on the Sydney Harbour."
Richard Crookes Construction poured the final roof slab in late October, marking a pivotal moment in the project timeline, with a single evergreen tree being craned onto the highest point of the building.
"As a business, Richard Crookes Constructions selects exciting projects which we are proud to deliver, and which leave a legacy in our community; we see success as being about more than just delivering a quality building and Opera Residences has been a great example of that philosophy" George Bardas, Richard Crookes Constructions CEO
The delivery of the future Sydney landmark is slated for March 2021. To date, the building already features 1,140 facade panels, 30,000 square metres of formwork and 10,000 cubic metres of concrete, with internal fit-out well underway and final facade works due for completion in December this year.
The $600 million development was designed by AIA Gold Medal award-winning Tzannes Architects, alongside leading practices Crone Architects and Make Architects, and sold out in 2016 by CBRE in just two hours.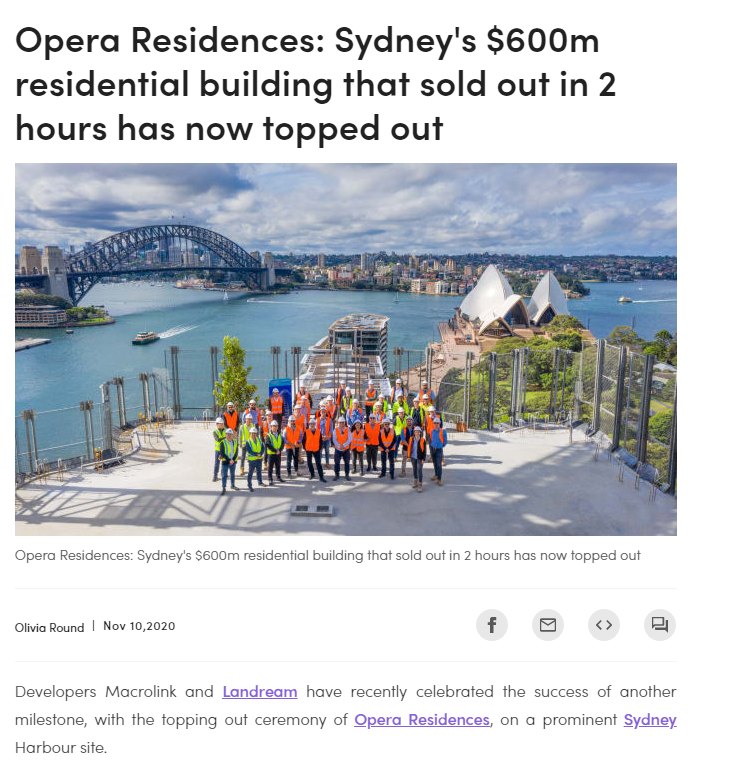 Go To Article >