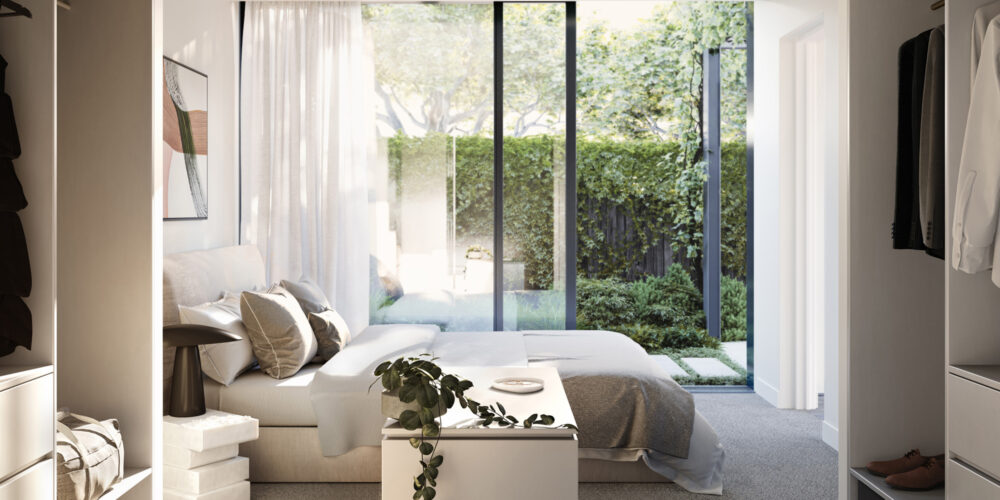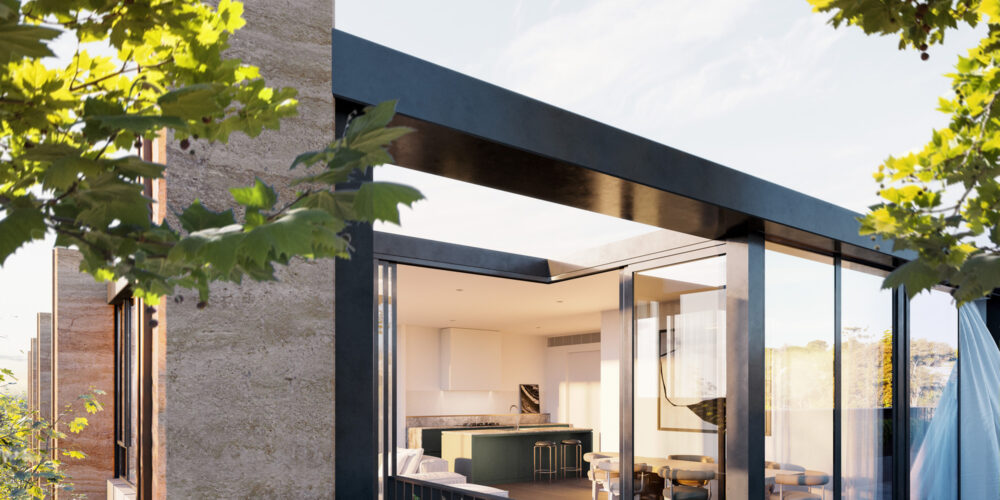 Ideal for downsizers and empty nesters hoping to embrace the convenience of luxury apartment living, Hurstmon boasts the best design, architecture, landscaping and lifestyle in Malvern East.
Each 2 or 3 bedroom residence represents the best of the highly coveted lifestyle of Melbourne's inner south-east. Featuring contemporary architecture – including premium materials, rammed earth and earthy tones – the designers have shown a deep respect for the locale's rich history. Hurstmon is an extremely attractive property offering from just $745,000 – making it perfect for a range of buyers.
Known for their opulent, large scale developments, Hurstmon represents developer Landream's move towards creating boutique, bespoke collections of homes in Australia's most affluent locations – meeting the demand in the market for impeccably designed homes for the luxury buyer.
This collection of premium residences is nestled amongst the very best of Melbourne's highly coveted inner south-east, situated on a peaceful, tree-lined street. The character-filled, established neighbouring homes that surround Hurstmon create an atmosphere of opulence and heritage, and the meticulously landscaped gardens at Hurstmon and its distinctive facade reflect the essence of this beautiful streetscape.
Ideal for buyers with a penchant for luxury, these home-sized residences are the height of contemporary style and timeless elegance. Ground floor residences boast manicured courtyards that extend the living space and invite indoor/outdoor living, with interiors that capture the essence of lives lived well, in layers of character.
Beyond the walls of this beautiful collection of homes lay some of Melbourne's most idyllic parks and gardens – including Hedgeley Dene Gardens and Darling Park. Malvern East is much-loved for both its close proximity to the Melbourne CBD, as well as it's village-like, community atmosphere. Privacy and serenity are perfectly balanced with lively vibrance at Hurstmon, and the enlightened team behind the project have drawn upon the context of historic Malvern East to create an oasis amongst the buzzing life of Melbourne's inner-suburbs.
Hurstmon is close to a plethora of public transport options with easy access to some of the city's key motorways, ensuring residents can live a life full of amenity and connectivity. At just 15km from the city, the development is ideal for those who want to embrace quiet nature and urban vibrance in equal measure.
Situated off a main road in a quiet, tree-lined location – Hurstmon presents an idyllic lifestyle. Malvern East is a tightly-held suburb, and residences as stylish, high quality and considered Hurstmon are a true rarity – meaning this collection of boutique homes won't remain available for long.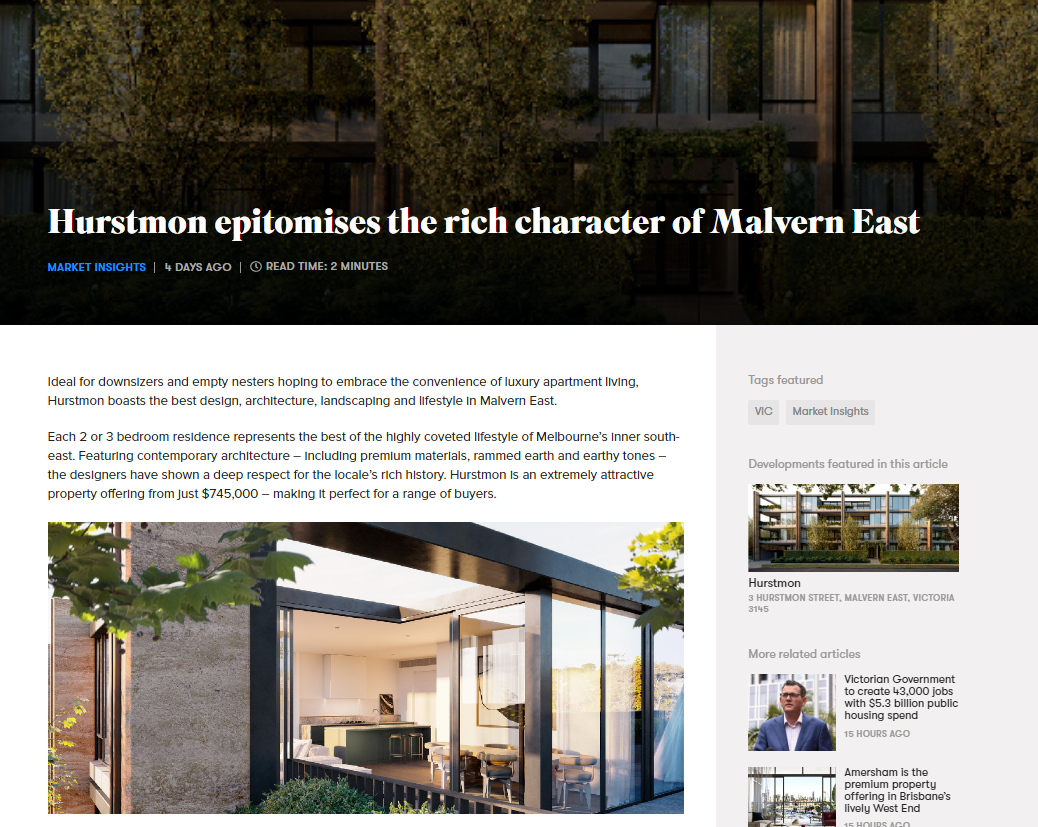 Go To Article >