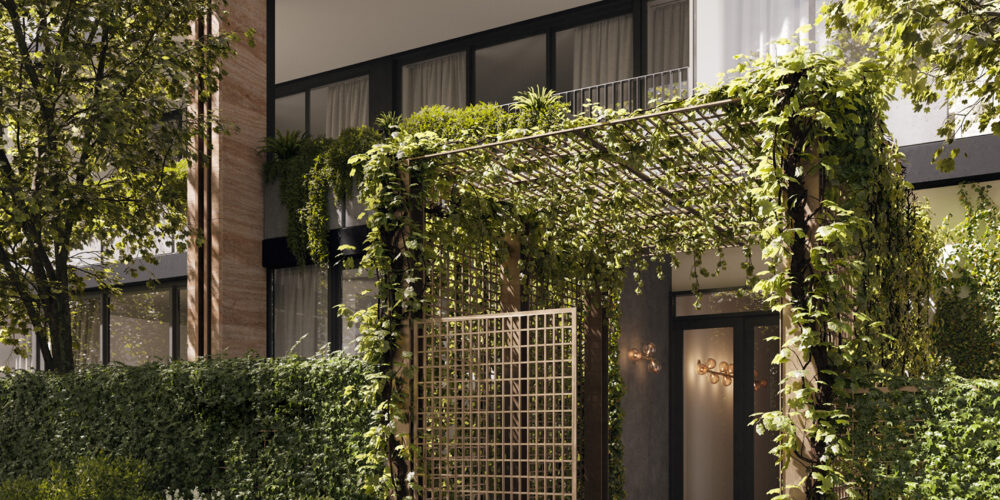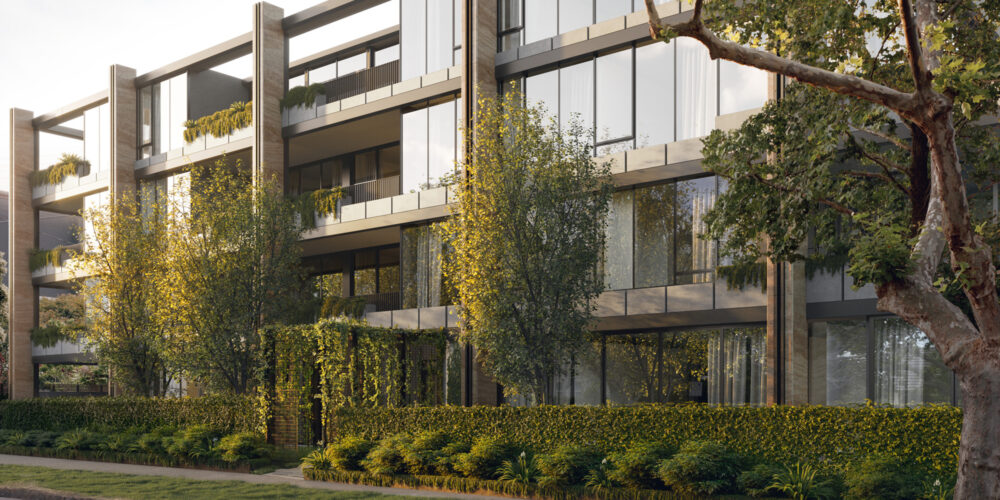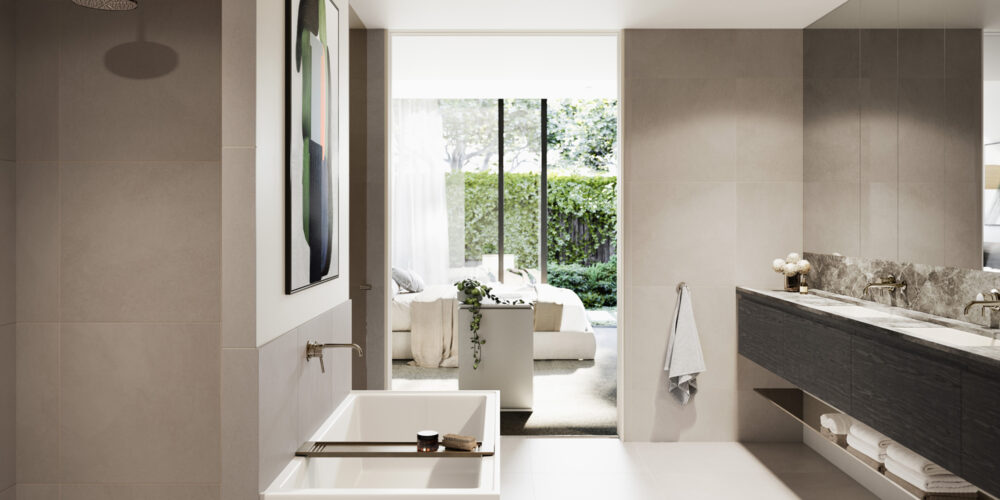 Home sales across the nation are expected to dramatically increase over the next two weeks as first home buyers seek to get their purchases over the line before the end of the HomeBuilder Grant on 31 March 2021.
2020 saw first home buyers dramatically increase their market share by 50.4% as a direct result of the HomeBuilder Grant. Adrian Kelly, President of real Estate Institute of Australia explained to The Armadale Express, "[they were] motivated by low interest rates and the range of first home buyer incentives on offer. Seeing this trend in conversion in home ownership is particularly great news given the challenges many tenants and investors faced over the pandemic."
Mark Bernberg, Sales Director at Aland Developments shared similar sentiments during a recent BrokerNews interview, commenting that the HomeBuilder has been a game changer for developers. Across Aland Developments, Mark has witnessed a significant shift from an investor centric clientele to an abundance of first home buyers following the introduction of the HomeBuilder Grant in June 2020; "it's been absolutely phenomenal," he expressed.
The market is currently primed for an increase in sales over the next few weeks and off-the-plan apartments are expected to enjoy a significant share of interest from first home buyers.
"Interest rates are at an all time low and the government incentives – especially for first home buyers – are at an all time high," Mark explained. "You've got the largest incentives ever, coupled with the lowest interest rates, coupled with the fact that people aren't spending money on alternative things at the moment – in what's the perfect storm to trigger an absolute onrush of first home buyers into the market."
In addition to the financial incentives and low interest rates, off-the-plan properties are piquing  the interest of first-time buyers thanks to the streamlined processes involved. Lenia Korpas, a first home buyer who has recently secured an off-the-plan apartment at Ovation, Footscray explained, "for a first home buyer, the beginning process can be daunting but it was pretty straightforward," and now recommends the process to her family and friends.
Similarly, Michelle and Pete have recently secured an off-the-plan property at Hurstmon in Malvern East. Neither are strangers to buying off-the-plan and share their learnings; "we had purchased off-the-plan previously and were very happy with the outcome. We like that we can save money during the building process and when it's ready, we will have a brand new property. All we have to do is enjoy the ride."
The HomeBuilder Grant is only available until 31 March 2021, those looking to take advantage are urged to enquire now.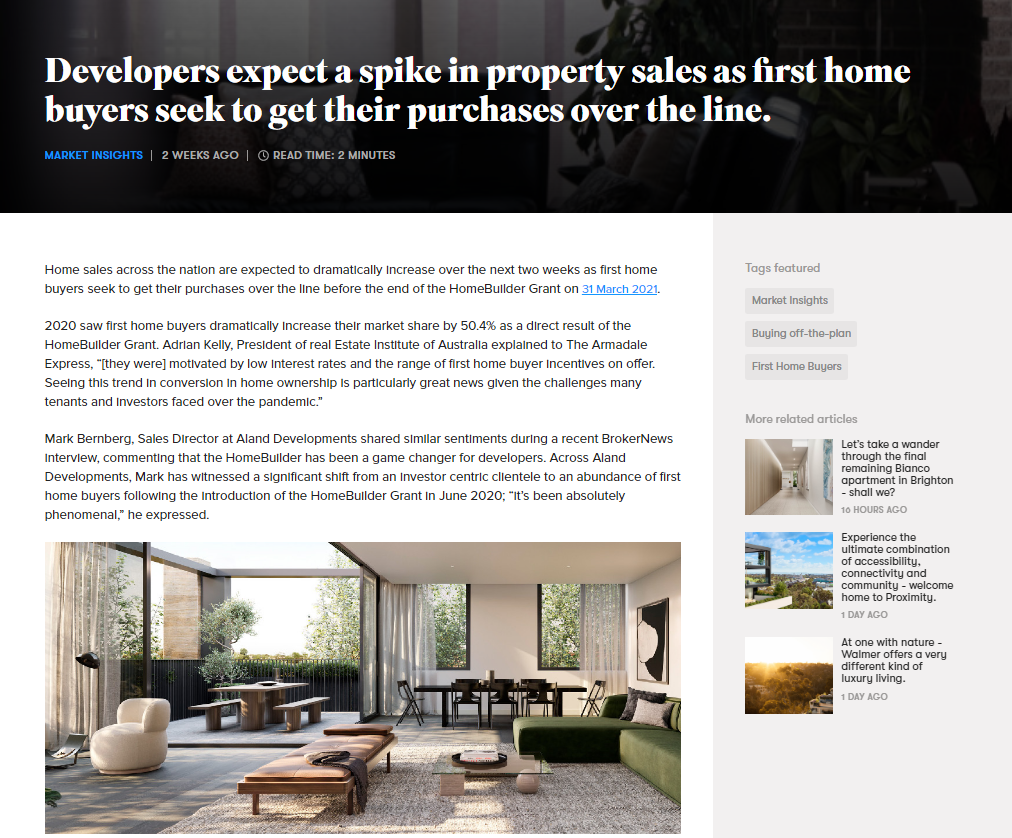 Go To Article >