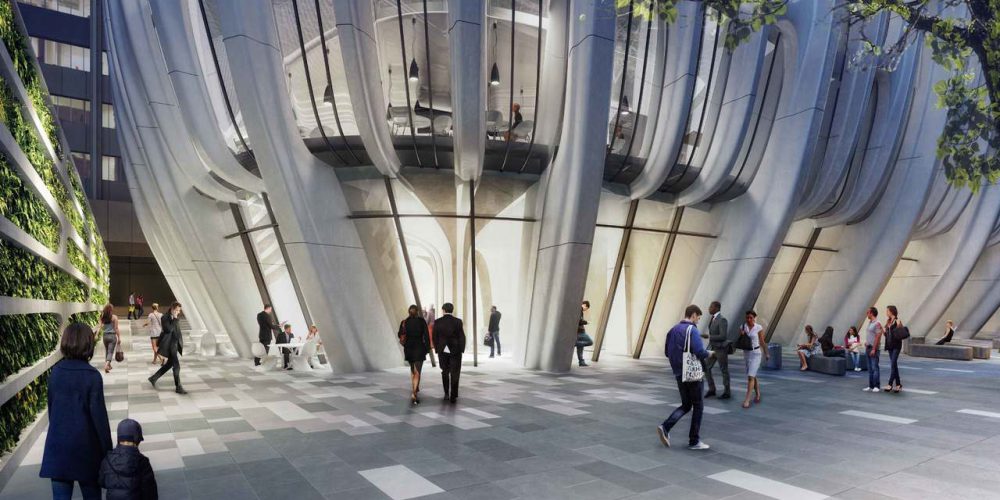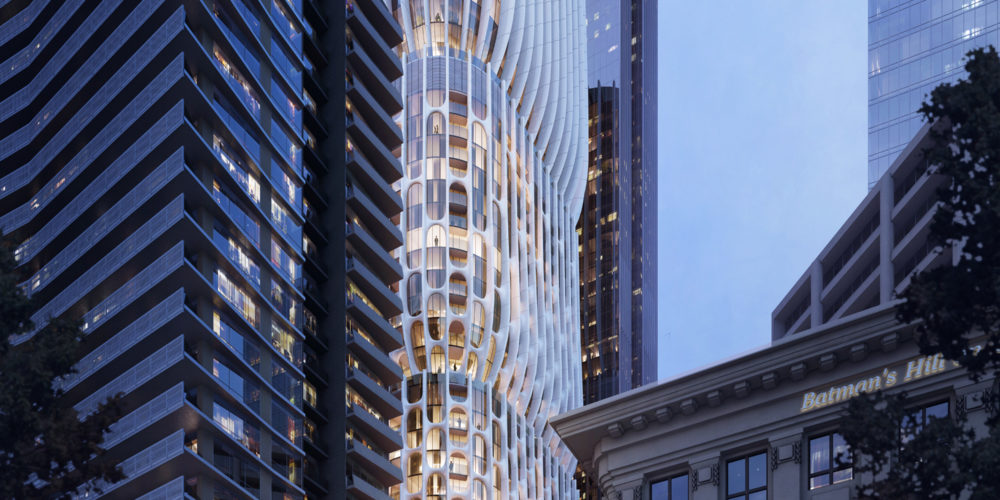 Zaha Hadid Architects has revealed new visuals of its proposed 185-metre tower in Melbourne, which will be made up of four stacked blocks with white filigree facades.
First unveiled by London-based ZHA back in 2015, the tower will be located on Collins Street, in the heart of the city's central business district.
It is expected to open in 2023 and will be occupied by the Mandarin Oriental hotel group.
The four curving blocks that make up the 185-metre-high tower are described as vase-shaped. They will feature striped or latticed facades, with oblong openings for the windows.
"The hotel's facade reinterprets this historical detailing in a contemporary solution, introducing a delicate filigree that gently envelops the building," explained ZHA project director Michele Pasca di Magliano.
The tower will contain 196 guest suites and 148 apartments, which will be located on its uppermost floors. Residents will have access to private amenities including a lounge, as well as the hotel's restaurant and bar, which will have a planted terrace on the roof of the lowest block.
The hotel will also have meeting rooms, a club lounge, a spa and gym, and an indoor swimming pool.
"The tower's design conveys the wide variety of interior spaces within; dividing the building's overall volume into a series of smaller stacked vases, with each different vase housing the bespoke guestrooms, suites, residences or amenities of Mandarin Oriental's renowned service and standards," added Pasca di Magliano.
Melbourne-based property developer Landream is overseeing the project, which was one of over 30 in the pipeline when ZHA-founder Zaha Hadid died last year.
"Mandarin Oriental, Melbourne will set a new standard for bespoke service in the city and will offer a preferred choice to travellers and potential homeowners who desire the finest accommodation," said Landream's managing director Kevin Li.
Go To Article >