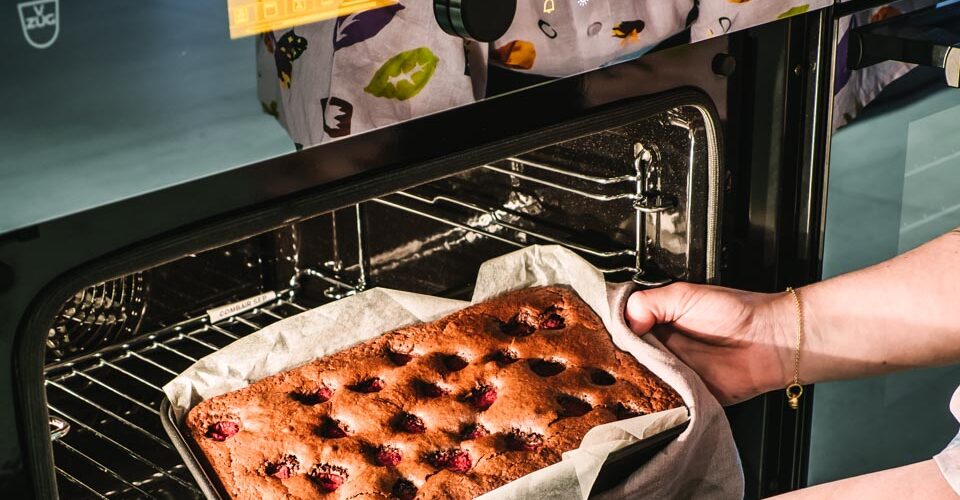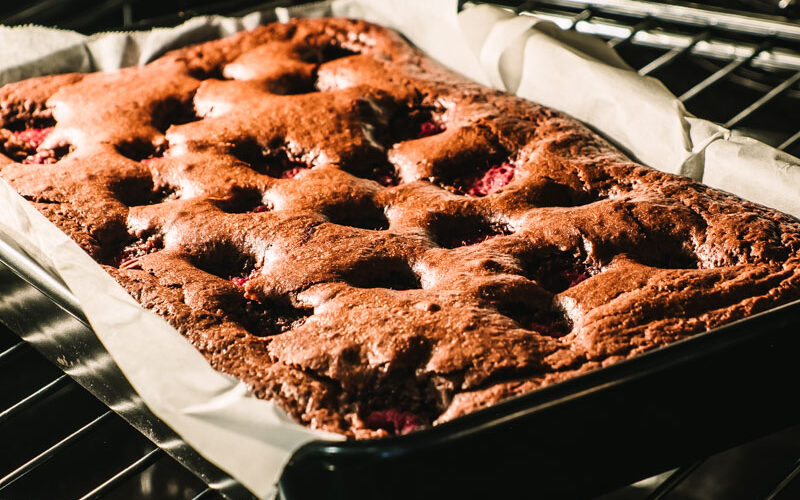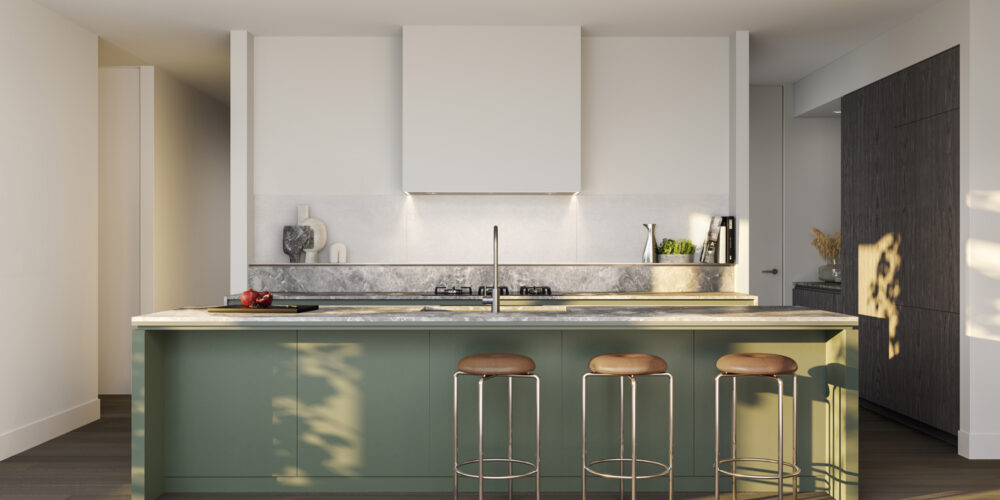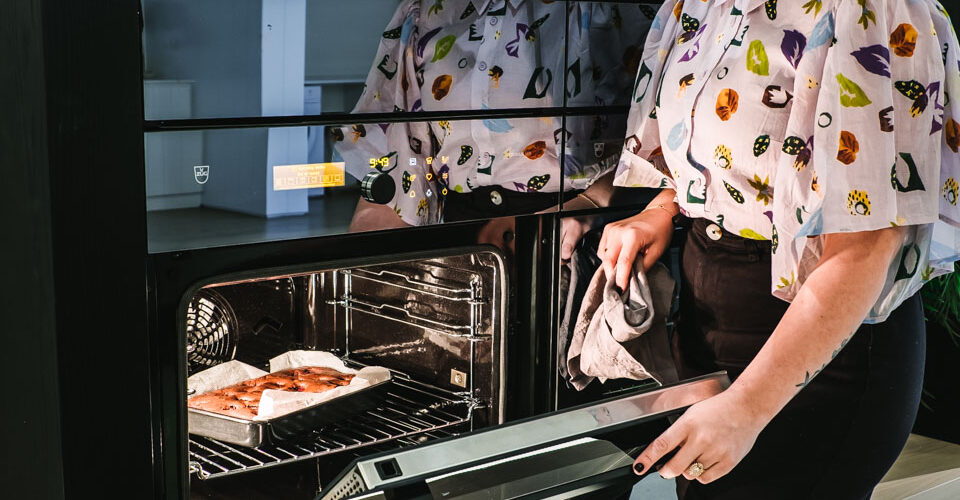 Looking for inspo for the perfect treat to bake at home? We've got you covered. We invited nutritionist and social media personality Melanie Lionello (@frommylittlekitchen) in to cook a scrumptious Raspberry Chocolate Brownie in one of the slick V-ZUG ovens that feature in our latest residences under development –  Hurstmon located in Malvern East. Now selling – 2 bedroom, 2 bath, 2 car are available from $795,000 and 3 bed, 2 bath, 2 car are available from $1,375,000.
"Swiss-made with loads of functions, this brownie was cooked using the 'hot air humid' mode to create the most phenomenal moist texture," comments Melanie.
V-ZUG has been carefully selected by Landream as the oven, rangehood and dishwasher appliance supplier for Hurstmon due to their dedication to creating inspiring products for a sustainable world.

Innovating lifestyle solutions in Switzerland since 1913, V-ZUG is a boutique manufacturer with a remarkable environmental and social sense of responsibility. The true luxury of the brand is reflected in every sense, from product design and unique functionality to the unparalleled customer experience and service provided.

Reducing CO2 emissions and waste is a key focus of V-Zug's commitment to sustainability and, in the long term, they aim to become carbon neutral not just for their own operations but for the whole Technology Cluster Zug (TCZ) as well as making their waste 80% recyclable.

RECIPE
INGREDIENTS
100g dark chocolate (70% cocoa)
175g butter
300g brown sugar
3 large eggs
2 tsp vanilla extract
130g self raising flour
25g cocoa powder
½ tsp salt
½ cup frozen raspberries (thawed)
vanilla bean ice-cream to serve
1 punnet fresh raspberries to serve
METHOD
Melt the chocolate and butter in a saucepan over low heat until smooth and glossy. Preheat the Combair oven on Hot Air Humid to 170°C. Beat the eggs in a large mixing bowl and add the sugar and vanilla. Mix to combine. Sift in the flour, cocoa and baking powder. Add the salt and fold until just combined. Pour mixture into a greased and lined square baking tin (25cmx25cm). Gently smooth the top and press in the raspberries. Bake on Level 2 for 40 minutes or until just set in the centre. Allow to rest in the tin for 15 minutes before removing and slicing. Serve each with a scoop of vanilla ice cream and some fresh raspberries

Note: chocolate and butter can be melted in a V-ZUG Combi-Steam using Steam at 50°C if preferred.