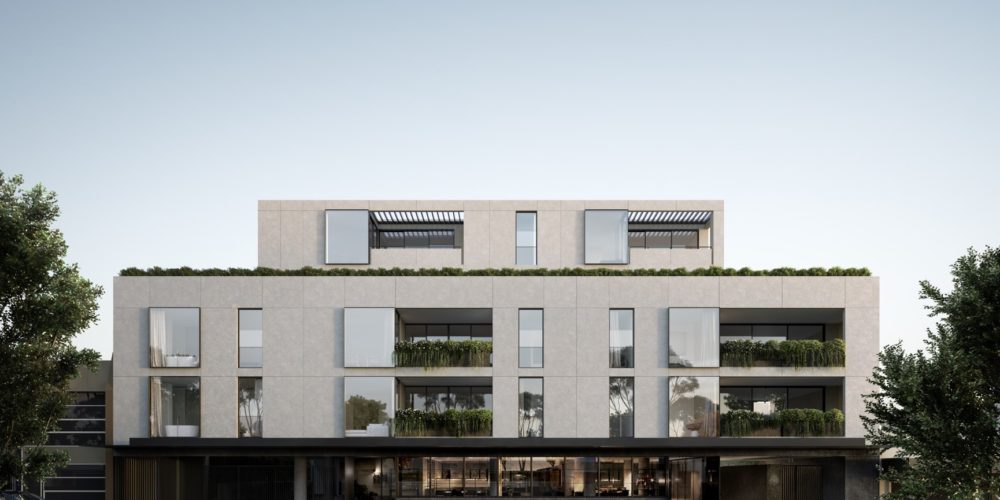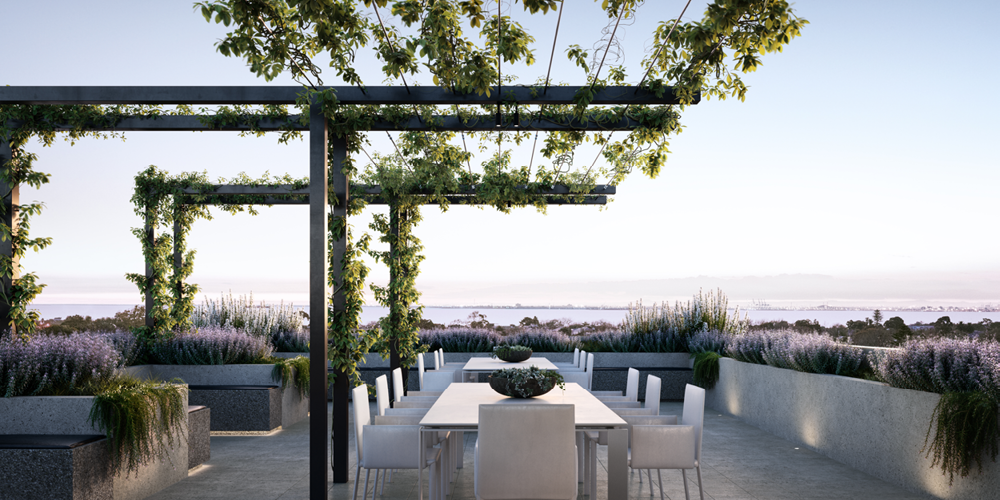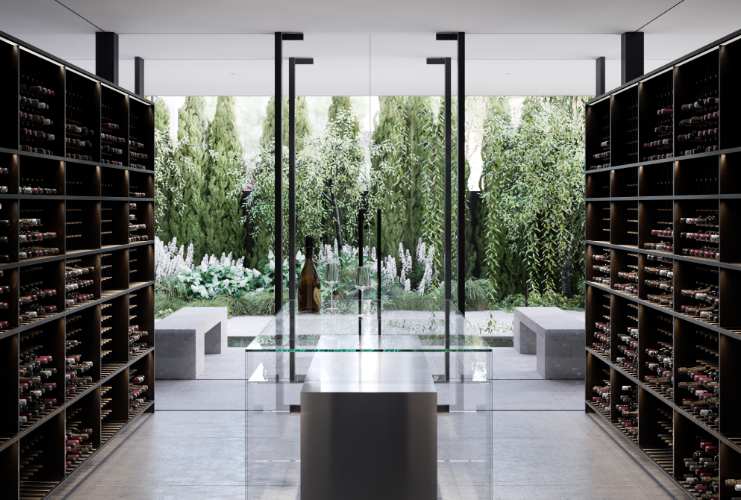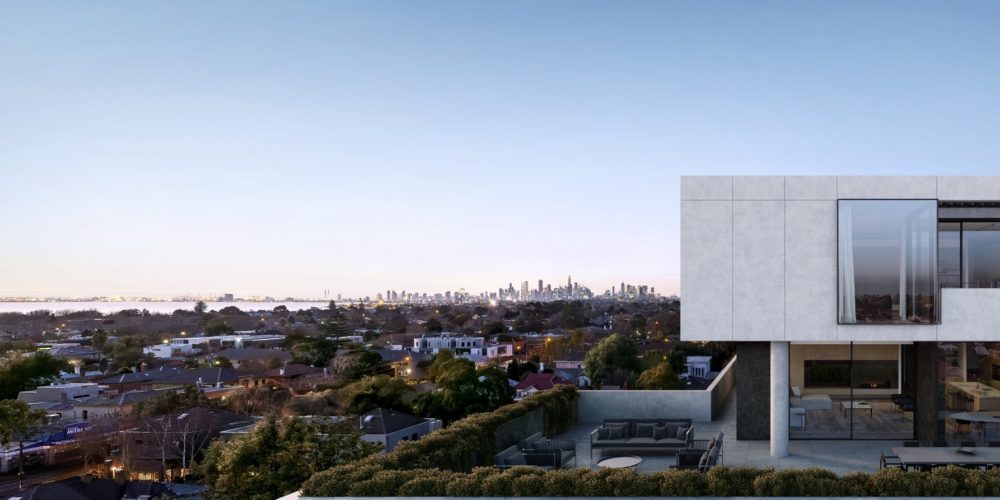 Hotel-like amenity in Brighton.
The International Brighton is a collection of luxury residences born from a collaboration between Landream, V-Leader, Carr and VCON. No strangers to the hotel lifestyle, VCON and Carr are the same builder architect team behind the award winning Jackalope Hotel on the Mornington Peninsula.
Beyond spacious floor plans, high end finishes and beautiful design, this project has focussed on creating a hotel-like experience for its residents, many of whom are local downsizers looking for a low-maintenance, lock-and-leave alternative to their family home.
Resident amenities at The International include a 20-person private dining room with back of house kitchen, executive office suites complete with audio visual facilities, wine room, and a rooftop BBQ and entertaining area. These inclusions ensure that, despite the smaller footprint, there is no aspect of a stand-alone home that will be missed.
Indeed, with all these features, plus the bonus of an onsite concierge to arrange dog walking or dry cleaning, a ground floor café and over 60 security cameras onsite, it's easy to see why the lure of downsizing is so strong.
Mitchell Crawford, Head of Development VIC at Landream says the pandemic has really accelerated this trend towards hotel-style amenity, "After spending so much time at home during lockdowns, purchasers have had time to reflect on their living situation and their plans for the next 15-20 years. Purchasers are bringing forward their plans to upgrade their living environment without compromise."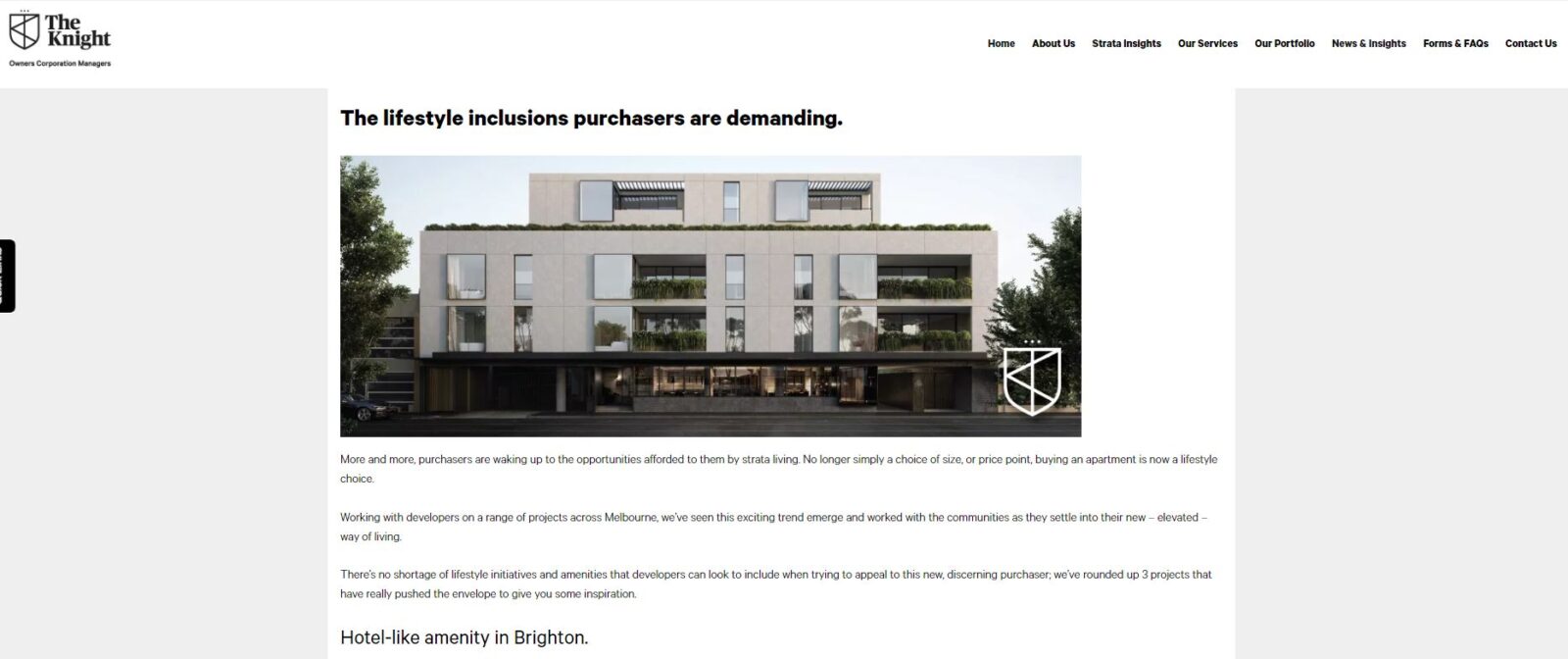 Go To Article >