Landream's iconic project, Opera Residences, has been shortlisted in the Residential Architecture Multiple Housing category in the 2022 NSW AIA (Australian Institute of Architects) Awards. Together with our development partner, Macrolink Australia, we have brought the record-breaking $600 million project to life.
Tzannes Architects, in collaboration with executive architects Crone Architects and interior designer Make, have created a building that speaks to Sydney.
Completed in December 2021, with 1,500 panels of fluid glass facade and stone form, the building reflects the breathtaking views of The Sydney Opera House, Harbour Bridge and The Royal Botanic Garden. Elegant simplicity is at the heart of the design with a rich palette of materials.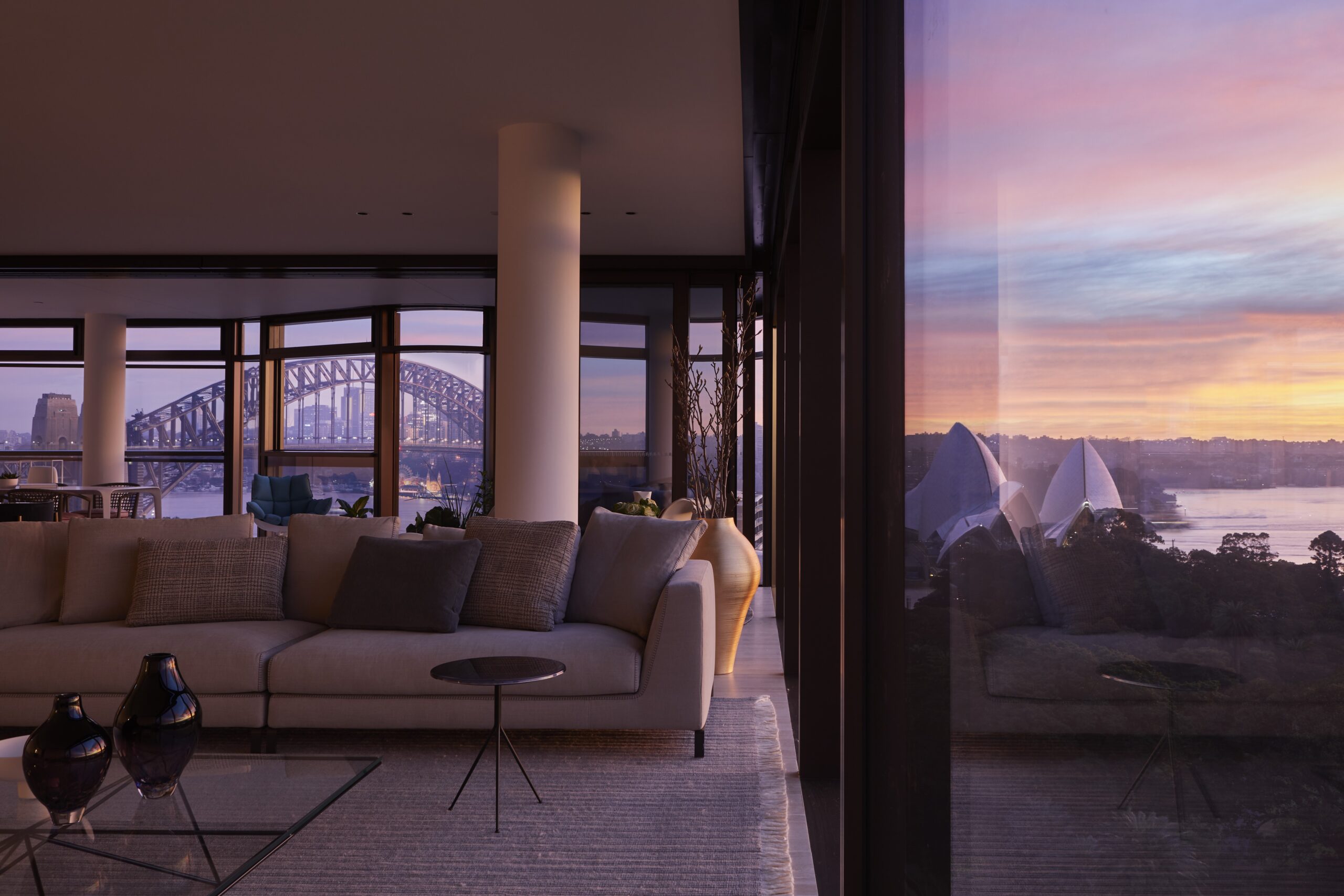 The 1,207 sqm site features 104 apartments across the 20-storey building. The 999 sqm five retail lots include award-winning international restaurants and bars.
With high-end finishes, world class architecture and stunning views, Opera Residences speaks for itself as an icon and is the final piece in the Circular Quay puzzle.