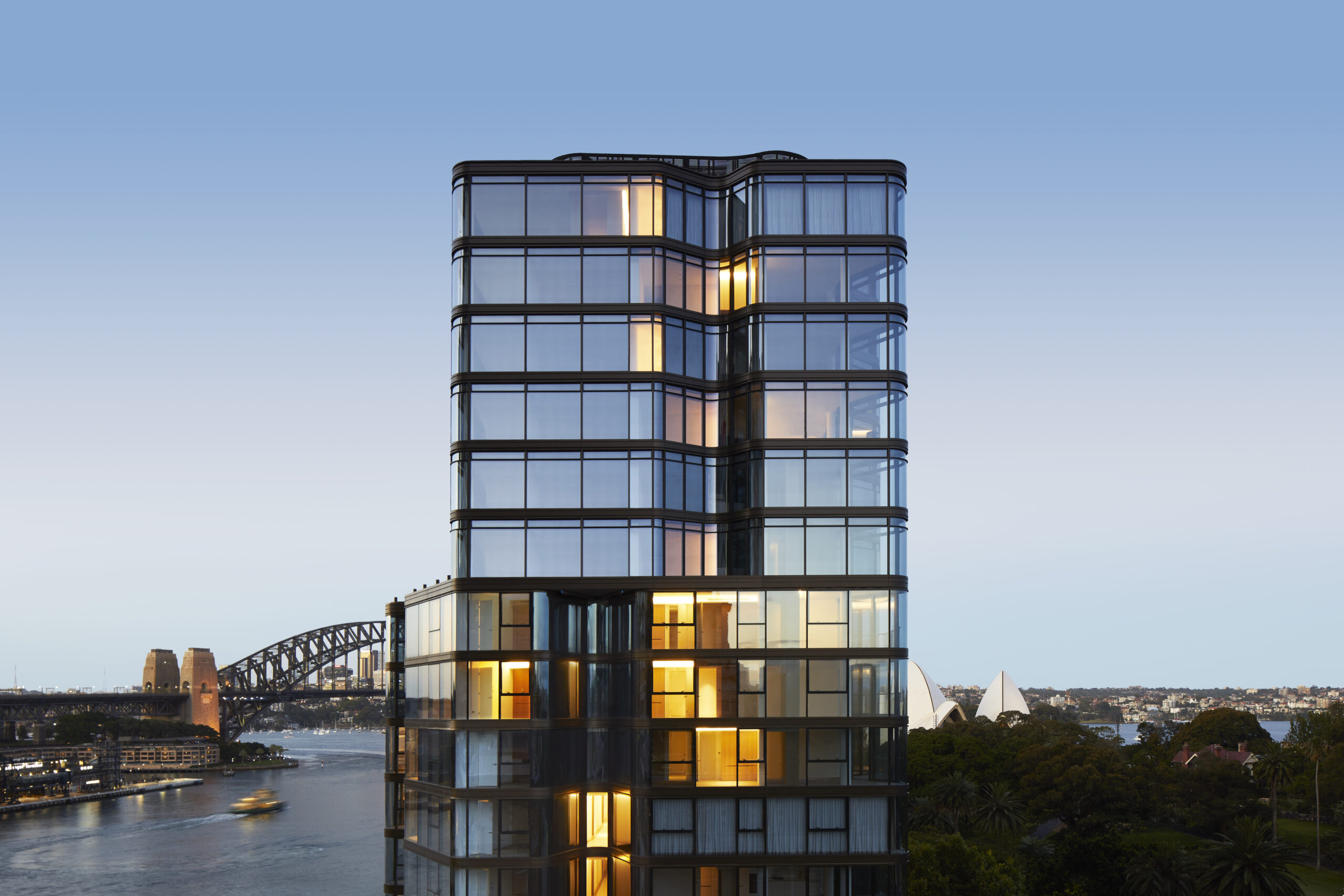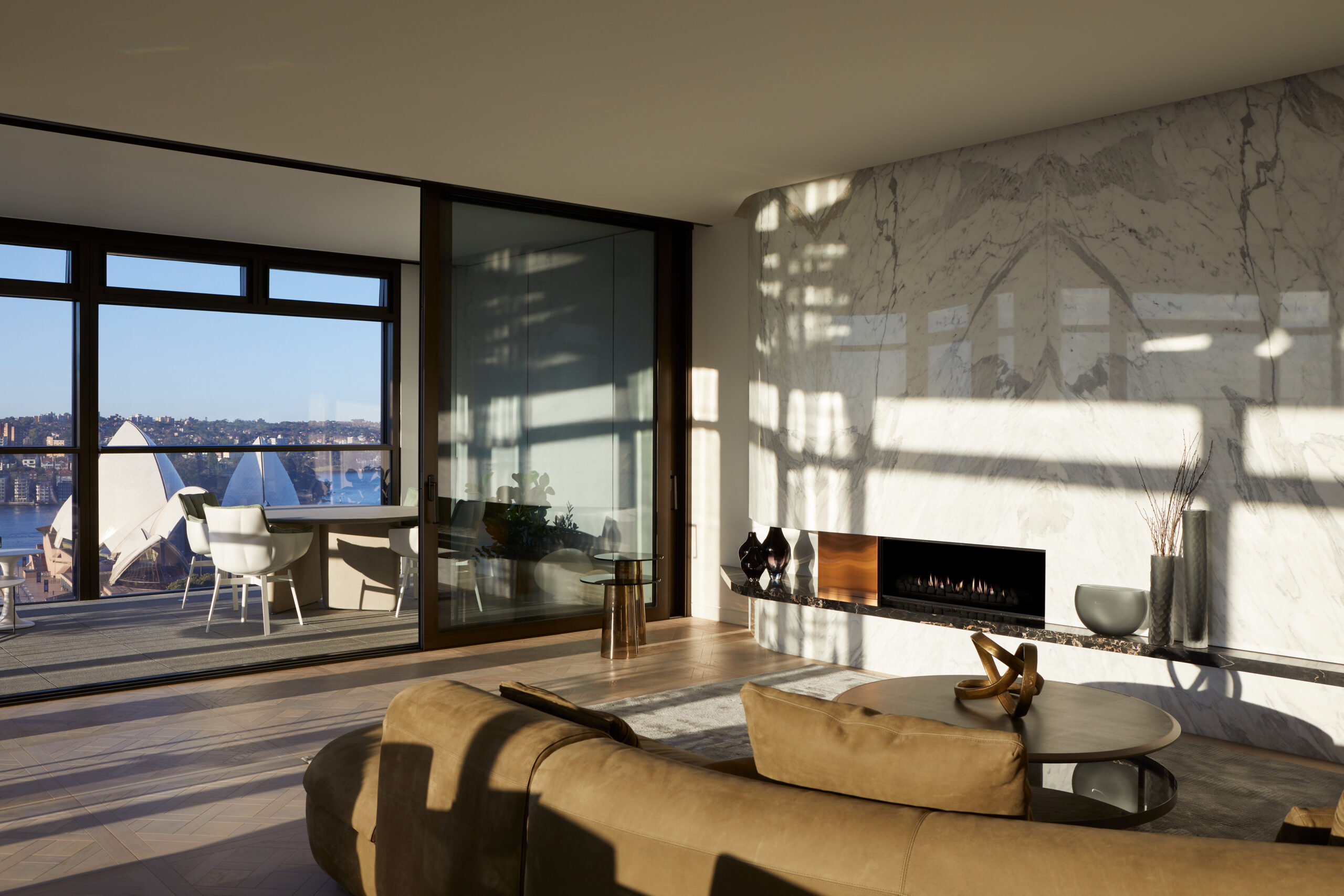 Landream's high-end project at Bennelong Point, Opera Residences, has been announced as a finalist in the 2022 Urban Taskforce Development Excellence Awards.
Completed in December 2021, the 1,207 sqm site features 104 apartments across the 20-storey building and five retail lots with award-winning international restaurants and bars.
Observing its proximity to the world heritage listed Sydney Opera House, Opera Residences provides exceptional levels of residential amenity whilst respectfully enriching the culturally significant public domain at Circular Quay and on Macquarie Street – the final piece of the Circular Quay puzzle.
The building was conceived as a fluid form in stone, concrete and glass, generating a continuous sequence of expressive elements from all four facades whilst simultaneously capturing breathtaking views of The Sydney Harbour and its surrounds. Elegant simplicity is at the heart of the interior design with a rich palate of materials.
A grand public stairway activated by retail uses, links Circular Quay to the Royal Botanic Garden, completing the colonnade. The through-site link reflects Utzon's structural soffits at the Sydney Opera House, which contribute to the unique characteristics of Sydney architecture in a global context.