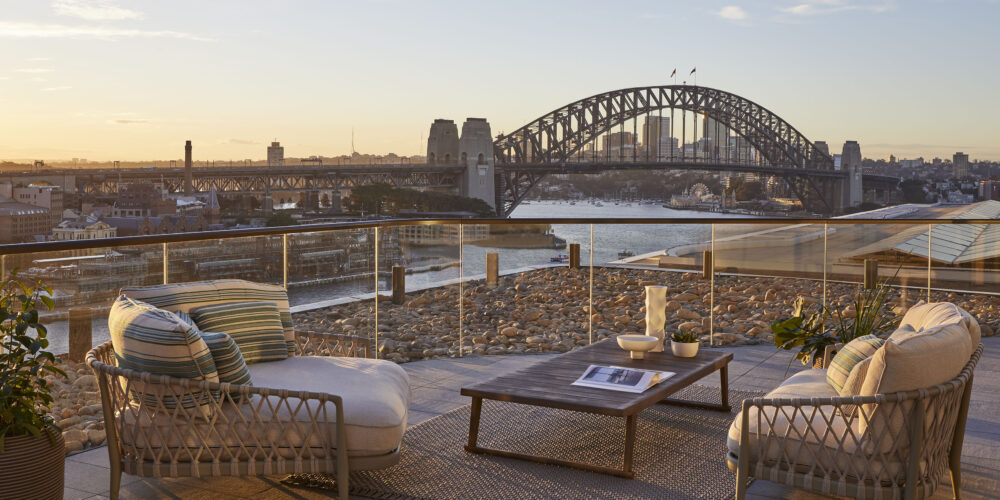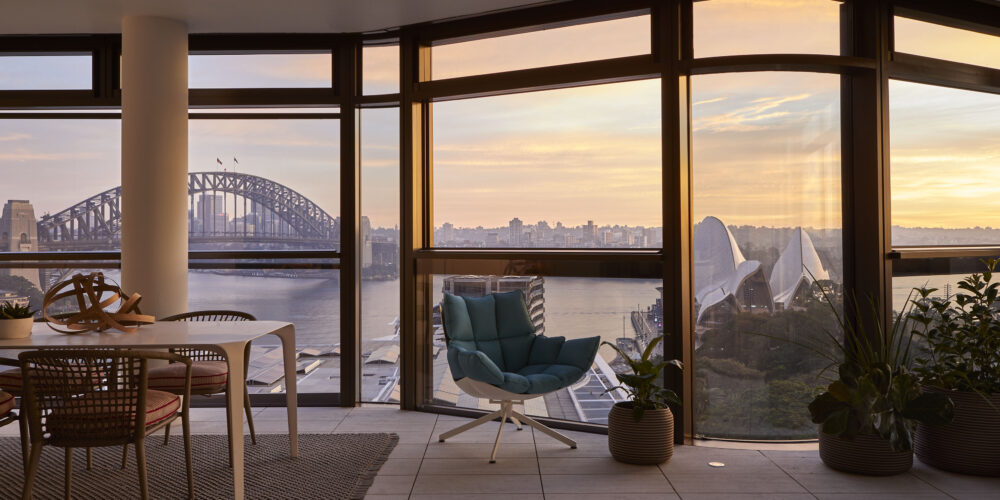 Landream is proud to announce that our iconic project, Opera Residences, has been selected as a finalist in the 2022 Architizer A+Awards. 
Together with our development partner, Macrolink, we have brought this landmark project to life; with breathtaking views of The Sydney Opera House, Harbour Bridge and The Royal Botanic Garden.
Opera Residences is inspired by the idea to create homes that are not only valued today, but that are also valued in a hundred years' time.
Tzannes Architects, in collaboration with executive architects Crone Architects, have created a building that speaks to Sydney with its fluid glass facade and stone form reflecting the radiant sky, sparkling blue harbour and harmonious greenery of the Botanic Garden.
The design of Opera Residences includes landscaping and facilities improvements in the adjacent areas of the public domain. With the successful relocation of the existing palm trees, the public domain area is designed to align with the geometry of the colonnade and provide more seating and a gathering space closer to The Harbour. A grand public stairway with a unique ceiling design illustrates the idea of flow, which links Circular Quay and The Royal Botanic Gardens, completing the colonnade.
With interior design by Make, Opera Residences has delivered homes of rare vision and clarity to all residents. The bespoke interiors illustrate moments of glamour and generosity everywhere in the building through lustrous marble, rich travertine, elegant parquetry timbers and indulgent shots of inlaid Flemish copper.
In one of the most significant locations in Sydney,  Opera Residences, with world-class architecture, high-end finishes and stunning views, speaks for itself as an icon and is the final piece in the Circular Quay puzzle.