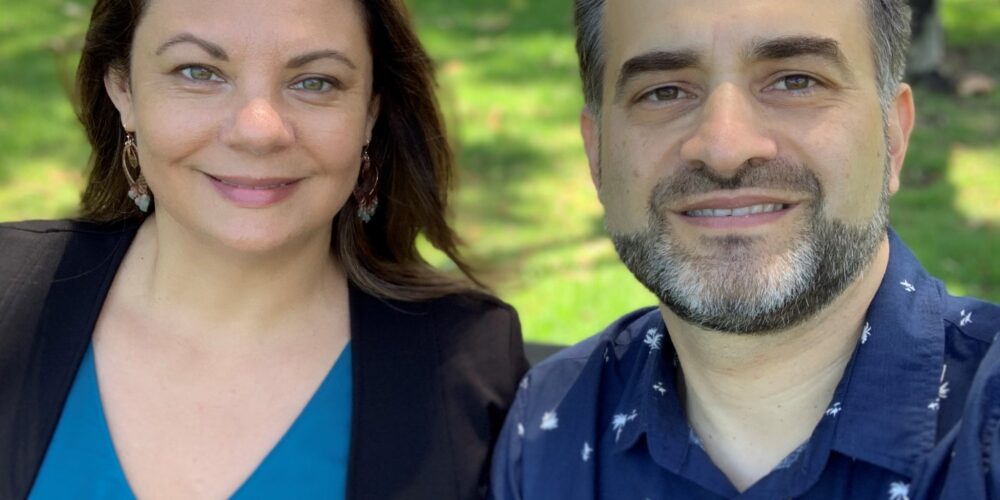 Michelle and Pete discuss their recent purchase of a Hurstmon residence and the experience of buying off the plan.
Before securing your new home at Hurstmon how long had you been looking?
We had been actively looking for about 12 months and simply could not find anything that was within our budget that ticked all of our boxes until we came across Hurstmon.
Had you seen any of Telha Clarke's or Eckersley Garden Architecture's work before?
We had seen Telha Clarke's Hepburn Springs House project on the TV and other projects on their website and liked their designs and philosophy.  Eckersley Garden projects look so lush, beautiful and green.  We can't wait to see the final outcome and enjoy our outdoor space for years to come.
Why did you decide to choose Hurstmon?
We chose Hurstmon because it appeared like a high quality project in a great suburb that suited our requirements.  When Ross presented us with alternate floor plans we couldn't decide which one we loved more and we were rapt to learn that we could also make some changes.  We were very excited and knew immediately that we had found our new home.
Did you choose the grey or green scheme?
Green is our favourite.
What is your favourite design element in your new home at Hurstmon?
We love the unique façade of Hurstmon and the floor to ceiling glass doors and windows throughout the property and our apartment.  We also look forward to seeing the kitchen and our butler's pantry.
How have you found the process of buying off the plan? E.g. making changes to plan?
We have purchased off the plan previously and were very happy with the outcome.  We like that we can save money during the building process and when it is ready we will have a brand new property … all we have to do is sit back and enjoy the ride.
The developer Landream and the Marshall White team have been very agreeable and responsive to all of our changes, requests and queries.