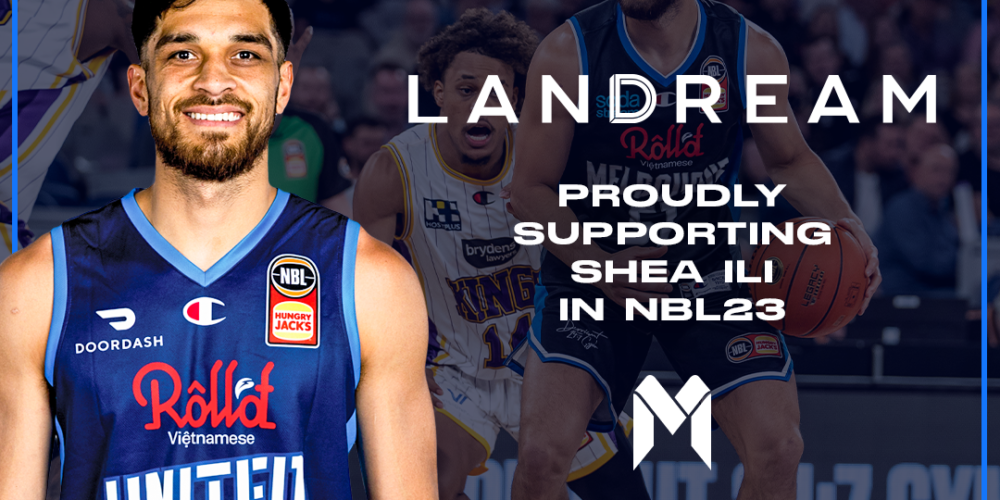 As one of the proud corporate sponsors of Melbourne United, we are incredibly excited to announce that for the Australian National Basketball League (NBL) 2023 season, Landream is also sponsoring the two-time winning NBL Champion, Shea Ili.
After winning the 2021 NBL Championship, Melbourne United quickly turned their attention to rebuilding the roster for the NBL22 season, immediately re-signing Shea Ili. Shea extended his tenure at the club for a further two seasons.
As a company, we always recognise our responsibility to create social value and act as a strong advocate for active and healthy lifestyles.