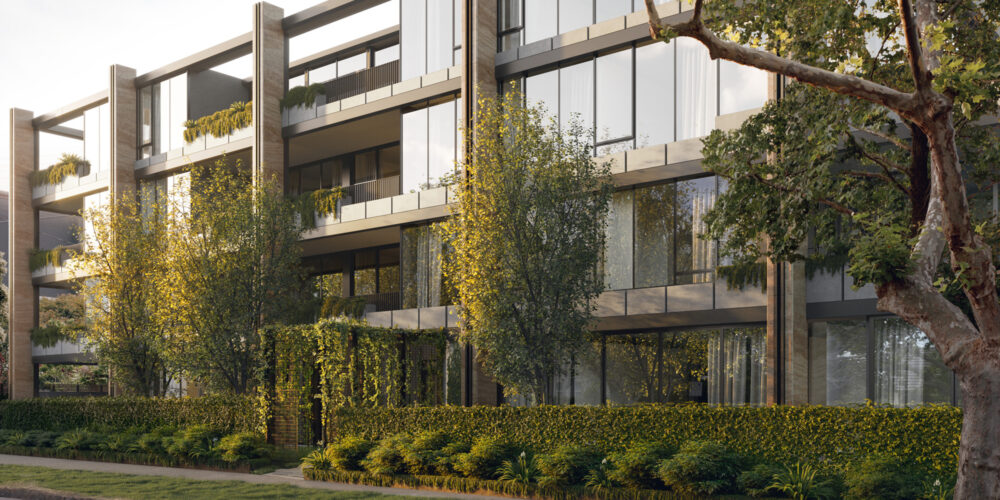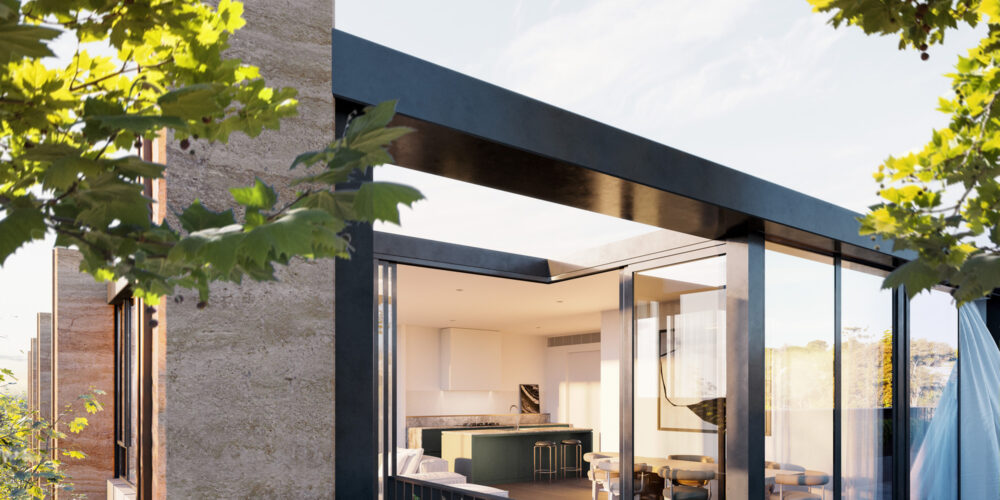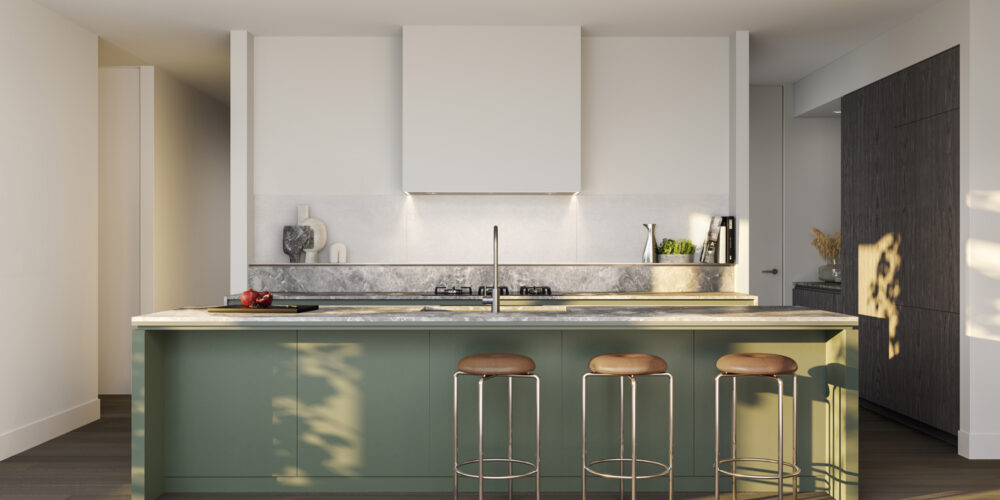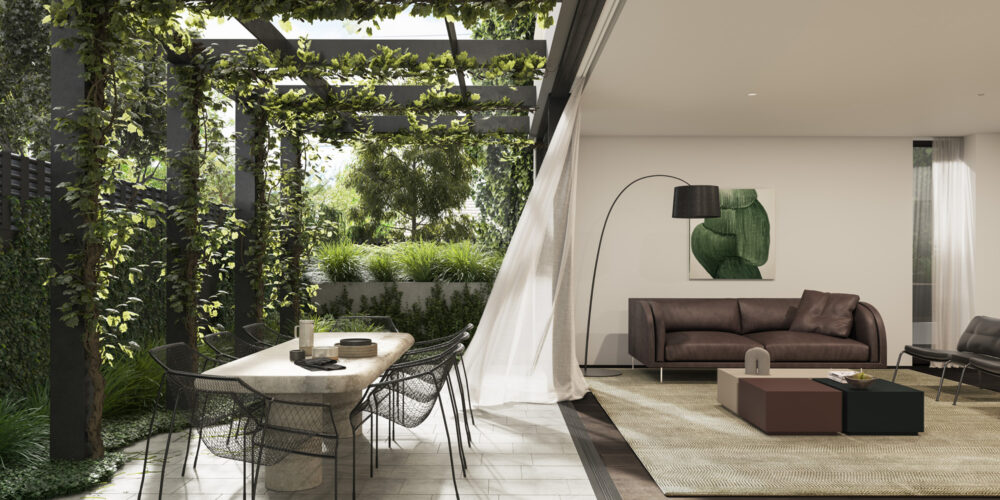 Following a competitive construction tender, developer Landream in collaboration with project managers Codicote have today announced that high-end residential builders, Kapitol Group, have been awarded the $17 million plus construction contract to deliver Hurstmon, Malvern East.
Commencing construction in July, Hurstmon, which is located on a 1,790 square metre site at 3 Hurstmon Street, Malvern East represents a rare opportunity to buy an apartment within Stonnington that's not on a main road, designed by bespoke architecture practice, Telha Clarke.
"Landream always strives to engage local professionals where possible across our portfolio of projects and Hurstmon was no exception," comments Mitchell Crawford, Senior Development Manager of Landream.
The project is set to generate work for over 450 local contractors during the construction program, along with a construction loan facility provided by Bank of Melbourne.
"We are proud to have been selected to deliver this premium residential project and look forward to putting our world-class construction experience towards delivering a high quality outcome at Hurstmon where future residents will enjoy living in years to come," comments Andrew Deveson, Director for Kapitol Group.
Kapitol Group is the builder behind Sarah Sands, a bespoke development comprising of 31 apartments on Sydney Road in Brunswick; the Church Missionary Society of Australia's redevelopment at St Andrew's Hall in Parkville; and also has construction underway for 20 premium apartments at Bedford Street in Collingwood.
Emphasis has been placed on the delivery and installation of the unique vertical rammed earth columns that line the front and west façade of the building.
"Rammed earth columns sit proudly on the façade of Hurstmon paying homage to the earthy tones of the site's surrounds and defining each residence, allowing residents to have a clear sense of their home," comments Tim Clarke, Director of Telha Clarke.
This enables the building to meld seamlessly into the local streetscape, which is filled with the abundant native greenery that Malvern East is known for.
"Traditionally only starring in luxury homes, museums, art galleries and wineries due to its bespoke nature; Hurstmon is one of the only residential developments in Victoria to feature this beautiful and sustainable natural building finish," comments Mitchell.
In keeping with the theme of supporting local, the earth for the columns will be sourced and manufactured in the Victorian High Country through a family run business called Earth Structures, carefully selected by Landream due to their high level of expertise.
Earth Structures are responsible for many of the buildings in Victoria that feature rammed earth including the renowned Tarrawarra Museum of Art located at the Tarrawarra Estate winery in the Yarra Valley.
Hurstmon is scheduled for completion by end of 2022. Launching soon is the Developer's release of three-bedroom apartments, with pricing ranging from $1,375,000. For more information on Hurstmon, click here.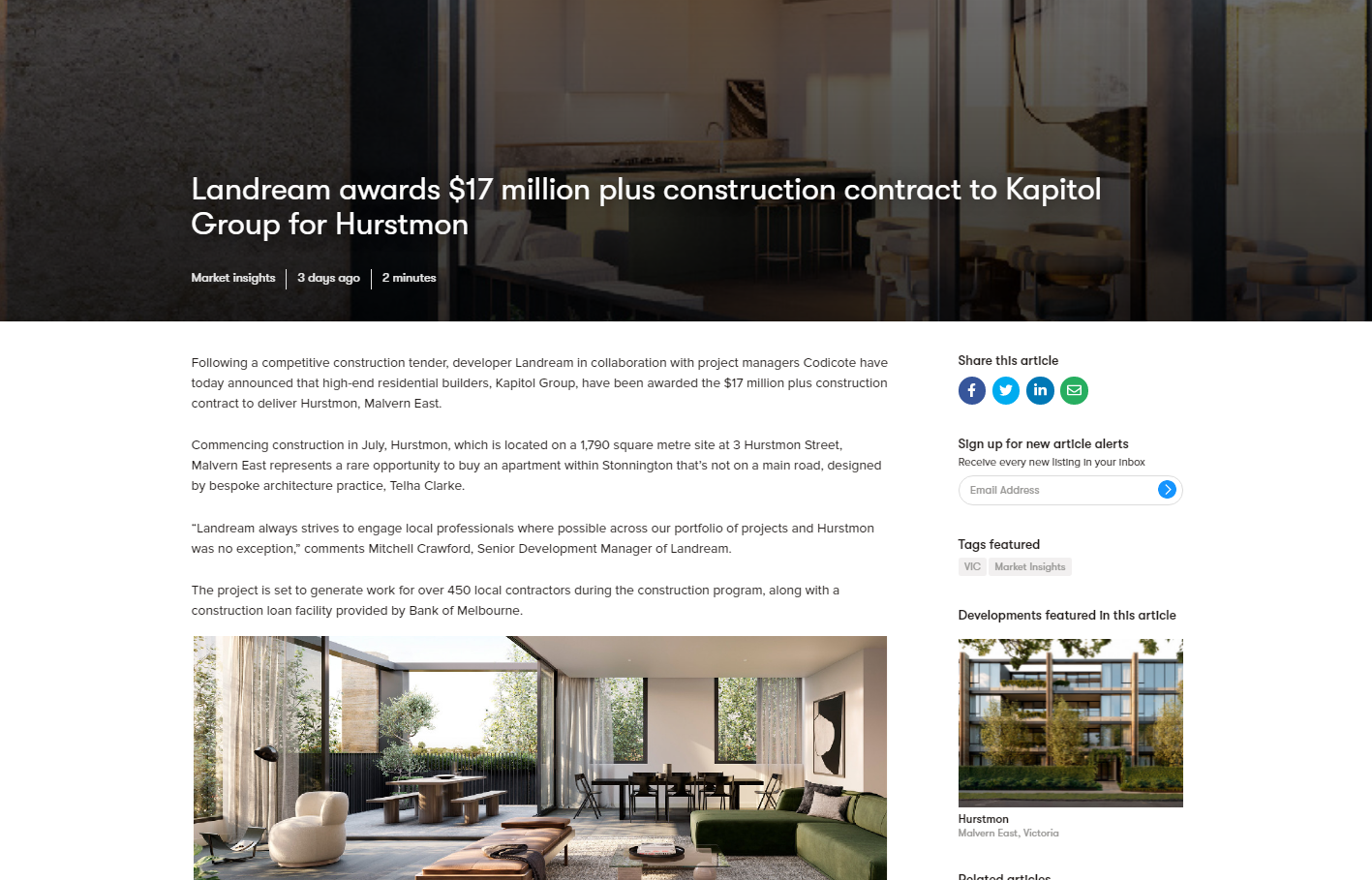 Go To Article >