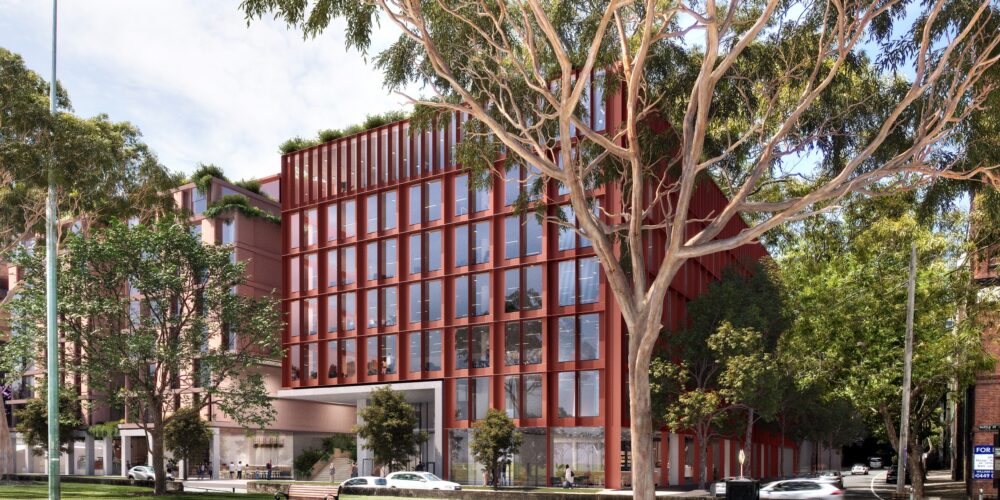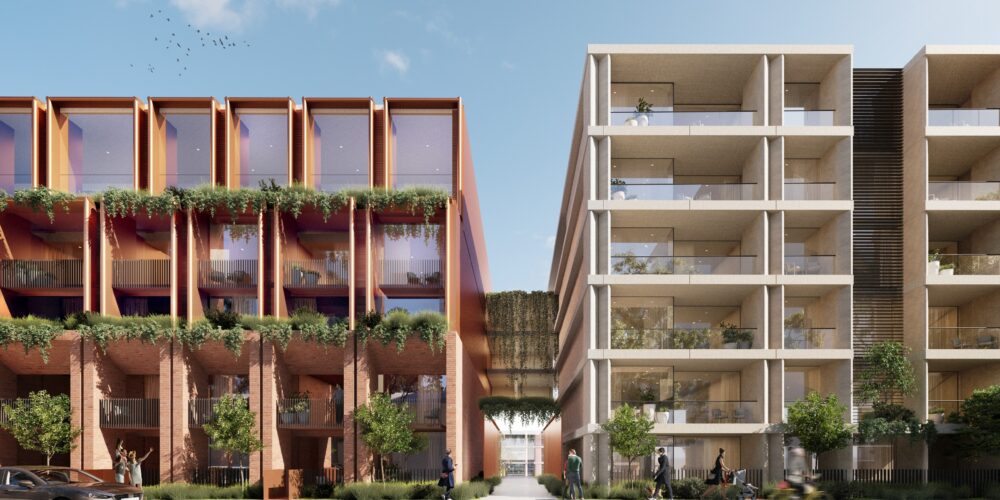 Following a Design Excellence Competition under the City of Sydney's Competitive Design Policy, Sydney and Melbourne based property developer Landream have announced BVN as the lead architect for their 1.2-hectare mixed-use precinct located on the corner of Fig and Wattle Streets in Pyrmont. A number of top architects participated in the design competition including Tzannes, SJB, Carter Williamson and Bates Smart.
With a new look anchored in renewed design, connections to Country, and a contemporary lifestyle, the former Saunders Quarry will be transformed into a major city fringe precinct after remaining undeveloped for almost 100 years. In addition to the residential uses, the development will feature a 16,000 sqm A–grade commercial building with large modern floorplates. All buildings are uniquely positioned opposite Wentworth Park, the Light Rail station and another major Sydney redevelopment precinct – the Sydney Fish Markets, also designed by BVN together with 3XN.
"We're delighted to be working with Landream to realise the potential of the old Saunders Quarry site. It has a unique history that offers many layers of inspiration. We look forward to bringing our joint vision to life" Phillip Rossington, Principal, BVN.
BVN's vision is for a place steeped in the site's own story and brought to life with innovative and evocative contemporary design. It will be an assembly of buildings with strong architectural relationships to their neighbours and their design rhythms. Its materials will echo the ecological past and the landscape design will work to heal a scarred landscape, re-establishing connections to Country. Two major through-site links will open views and pathways that echo the history and public accessibility to the established amenity of Pyrmont. With this, a new neighbourhood will soon start to take shape on the edge of Blackwattle Bay, forming part of the burgeoning city plans for a new "innovation corridor" and "walkable city".
Responding to post-pandemic life, the neighbourhood is also looking to include unique stand-alone spaces designed for residents working from home, or as a "third" space for office users. It's a nod to the changing environment of work by providing a truly hybrid and professional purpose-built space.
The future-proof precinct will deliver the City of Sydney's ambitions for the precinct, which will receive a new 91-place childcare facility and two indoor sport courts. These community spaces are designed to sit alongside the exposed 16m high sandstone cliff faces on site (from the former quarry) – deliberately making these a feature backdrop to the spaces: a piece of history made present. The overall relationship to Country and the historical and ecological context, add further depth to this sustainability story.
"We look forward to working with both BVN & the City of Sydney on this significant project and contributing to the wider renewal of Pyrmont, transforming a site that has remained undeveloped for the last few decades – into a precinct that will benefit both the local community and its future residents," comments Harvard Shen, Director of Landream.
Fig and Wattle Street Pyrmont is projected to commence construction in 2024.