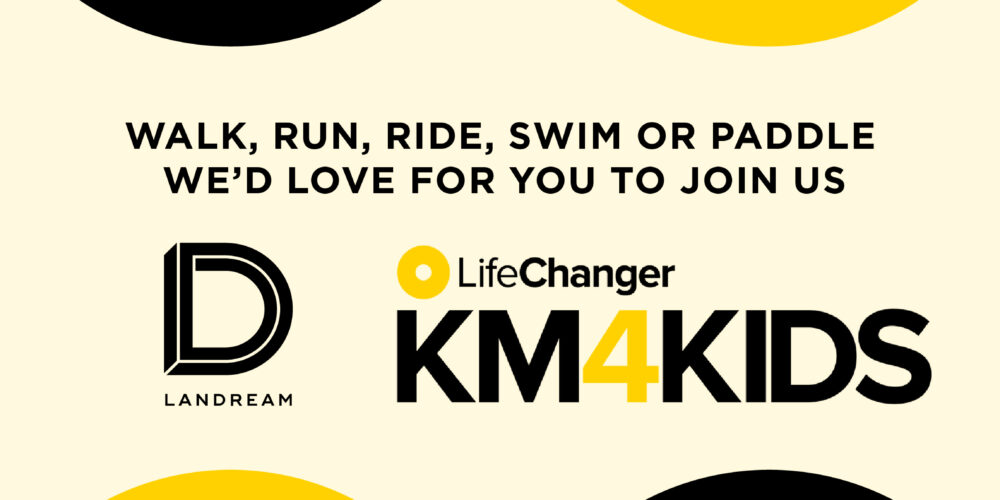 Landream is once again participating in LifeChanger's KM4KIDS Challenge in September. Kicking off next week on Friday, 1st September, over 21 days, we will be clocking up as many kms as possible to help raise awareness for LifeChanger with our colleagues, families, and friends.
By joining in LifeChanger's KM4KIDS with Landream, every km you clock up not only creates changes for yourself but helps to empower young people by providing the resources, skills, education and pathway to develop self-esteem, self-awareness, positive self-identity and resilience.
In 2022, there were more than 4,000 of us clocking up over 159,000 kilometres (4 times around the Earth!) and raising over $165,000 to support today's youth, collectively.
Walk, run, ride, swim or paddle – we would love for you to join us.
You can join us by visiting this link and clicking the "JOIN TEAM" button, or donate to help us achieve our fundraising goal.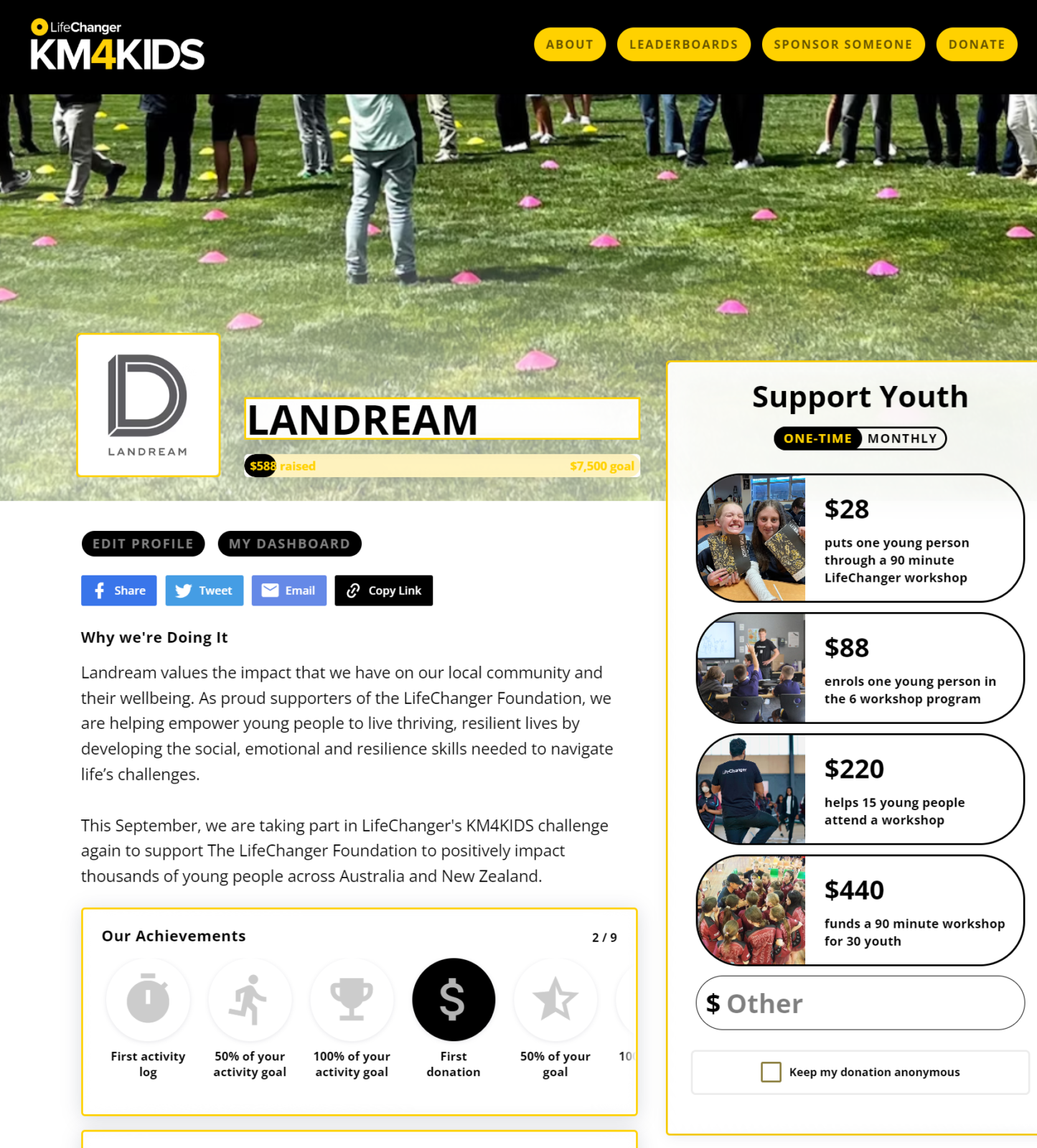 Go To Article >