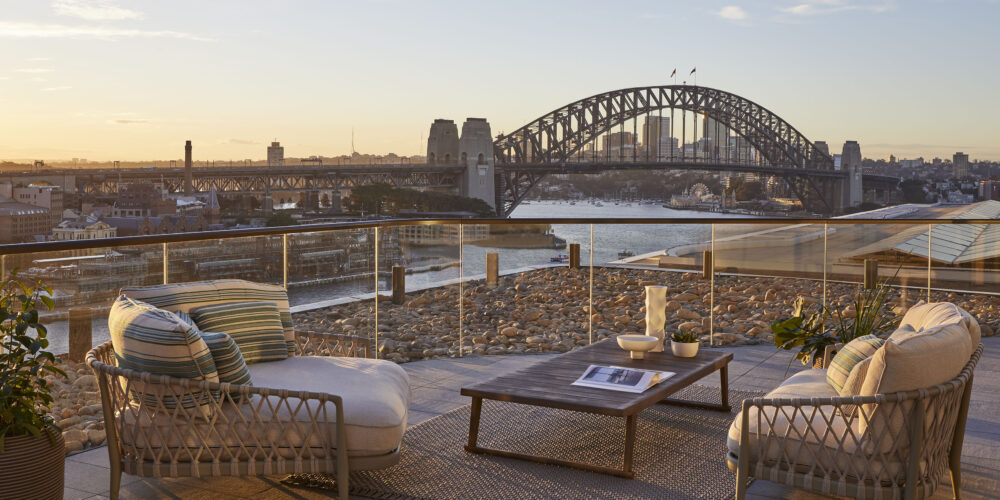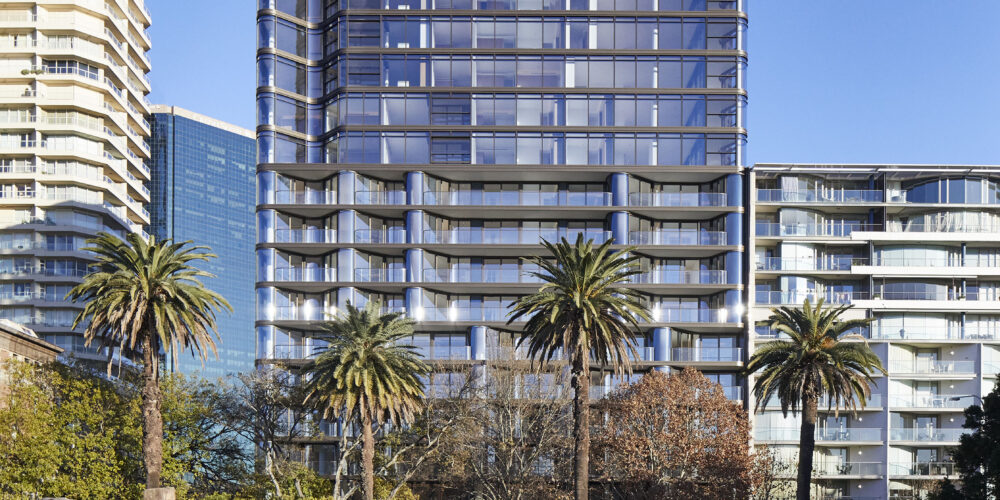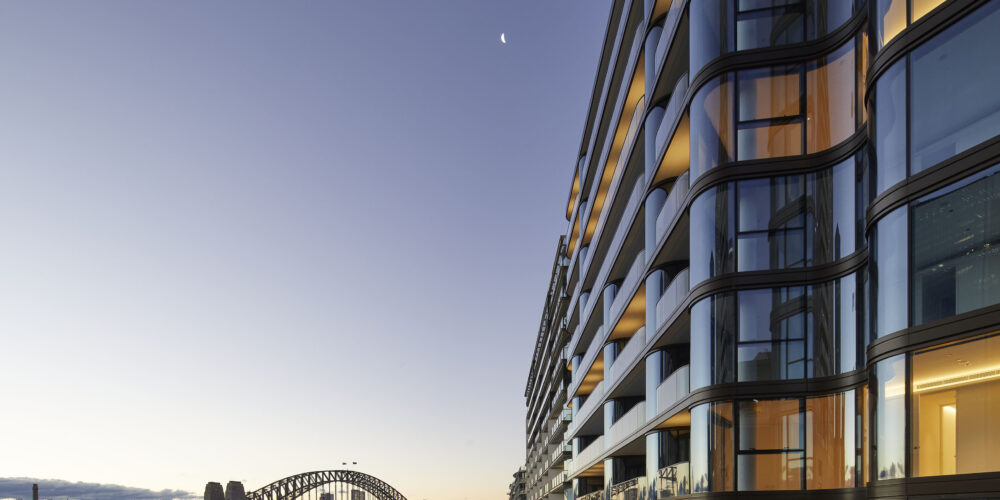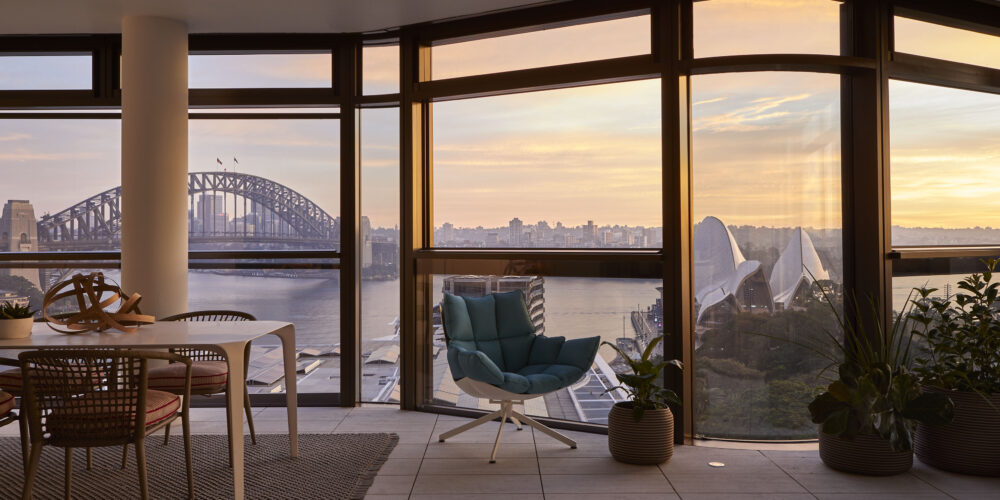 One of Sydney's most luxurious and highly anticipated apartment developments will finally open its doors this month, almost five years after it smashed Australia's apartment price record twice in the same week.
High-flying residents will soon start moving into the long-awaited Opera Residences at Bennelong Point, which was a sell-out success back in 2016.
The Circular Quay development first broke Australia's apartment price record with the $26 million sale of a four-bedroom penthouse to an eastern suburbs buyer, who also spent $31 million on the two sub-penthouses below for her children.
It then reset the record at its official launch days later, with the $27 million sale of the adjoining four-bedroom penthouse to wealthy businessman and philanthropist Robert Salteri and his wife Kelly. That translated to a then record-setting $96,400 per square metre.
Strong demand saw more than $500 million in residential sales made as all 104 apartments sold off the plan within hours of the launch. One-bedroom units without parking fetched $1.7 million.
Almost five years and multiple delays later – the project was initially scheduled to finish in December 2019 – construction is now complete on the 19-storey development, which offers views of the Opera House, Harbour Bridge, Royal Botanic Garden and harbour.
While some are counting down the days until they can move into their new high-end home or weekender, others are looking to cash in on Sydney's booming property market.
Apartments in the luxury development by Macrolink Landream Australia have been reselling for 20 to 30 per cent more above their 2016 prices, said Tim Rees, senior director at CBRE Residential Projects.
By comparison, Domain data showed the city's median apartment price, which sat at about $786,000 for the June quarter, was up about 10 per cent on late 2016 levels, but still just short of its 2017 record high.
The location of Opera Residences, combined with stunning architecture, interiors and panoramic views, had made it highly sought after, Mr Rees said. The building was designed by Tzannes in collaboration with Crone, with interior design by Make.
"It's got the usual resort-style amenities with an indoor pool, gymnasium, spa, sauna, but the drawcard is to live on Bennelong Point and to live with world-class views," he said.
Then there's the retail space below which houses teppanyaki restaurant and bar OBOROZUKI, award-winning restaurant chain IPPUDO Ramen, the Opera Ice Creamery and a cafe.
Seven apartments had resold in the building over the past two years, Mr Rees said, with another eight looking to sell as of early September.
Larger two and three-bedroom apartments had seen the biggest price increases, he added, noting a three-bedroom unit purchased off the plan for $11 million had resold for $13.5 million, while a two-bedroom bought for $4.35 million resold for $5.8 million.
Auschain director Sean Huang, the leading resale agent for Opera Residences, said the apartments had drawn strong interest from cashed-up downsizers and high-net-worth individuals wanting an inner-city bolthole. The project, he said, had proved to be bulletproof against the impact of lockdowns and closed international borders, which heavily hit the inner-city unit market.
A desire to cash in on strong capital gains, and changed circumstances over the past five years, were the key reasons for resales, Mr Huang said, noting that settling on the high-end homes had not been an issue for purchasers.
He said the once record-breaking prices paid for the penthouses at the Opera Residences now appeared relatively good value, given the $35 million recently paid for a penthouse at the landmark Sirius building at The Rocks.
Other big sales in the years since include the more than $60 million that billionaire James Packer spent on a two-level apartment in the Crown Resorts tower at Barangaroo, the recent $60 million sale of the ANZ Tower penthouse and the $140 million-plus paid for the penthouse and sub-penthouse in Lendlease's yet-to-be-built Tower 1 development at Barangaroo South – which topped all of Australia's previous house and apartment records.
Among those considering reselling his Opera Residences apartment was property developer Peter Icklow, chief executive of Monarch Investments Group, who purchased a two-bedroom apartment there for $5.2 million.
Peter Icklow, chief executive of Monarch Investments Group, is among those who snapped up units at Opera Residences back in 2016.
Having owned a unit in the neighbouring Toaster building for some 20 years, he couldn't pass up a chance to purchase another in the prime location, to be used as a potential weekender escape from his St Ives home.
"Normally I wouldn't buy off the plan, but there will never be another building in this position … there's no more land," he said. "They'd have to demolish something and that would cost a fortune."
But a lot can change in five years in both people's lives and the property market, Mr Icklow said, adding prices for such apartments had probably jumped 25 per cent over the years, and would likely have gone higher if not for the pandemic.
"I'm going to get it furnished up and see what it looks like, but I don't think we'll have any problems selling [if we decide to] because we've got a view apartment," he said.
On top of offering stunning views, Mr Icklow said, Opera Residences was a state of the art building that offered fantastic high-end finishes.
"The building speaks for itself; it's beautiful, a real icon," he said.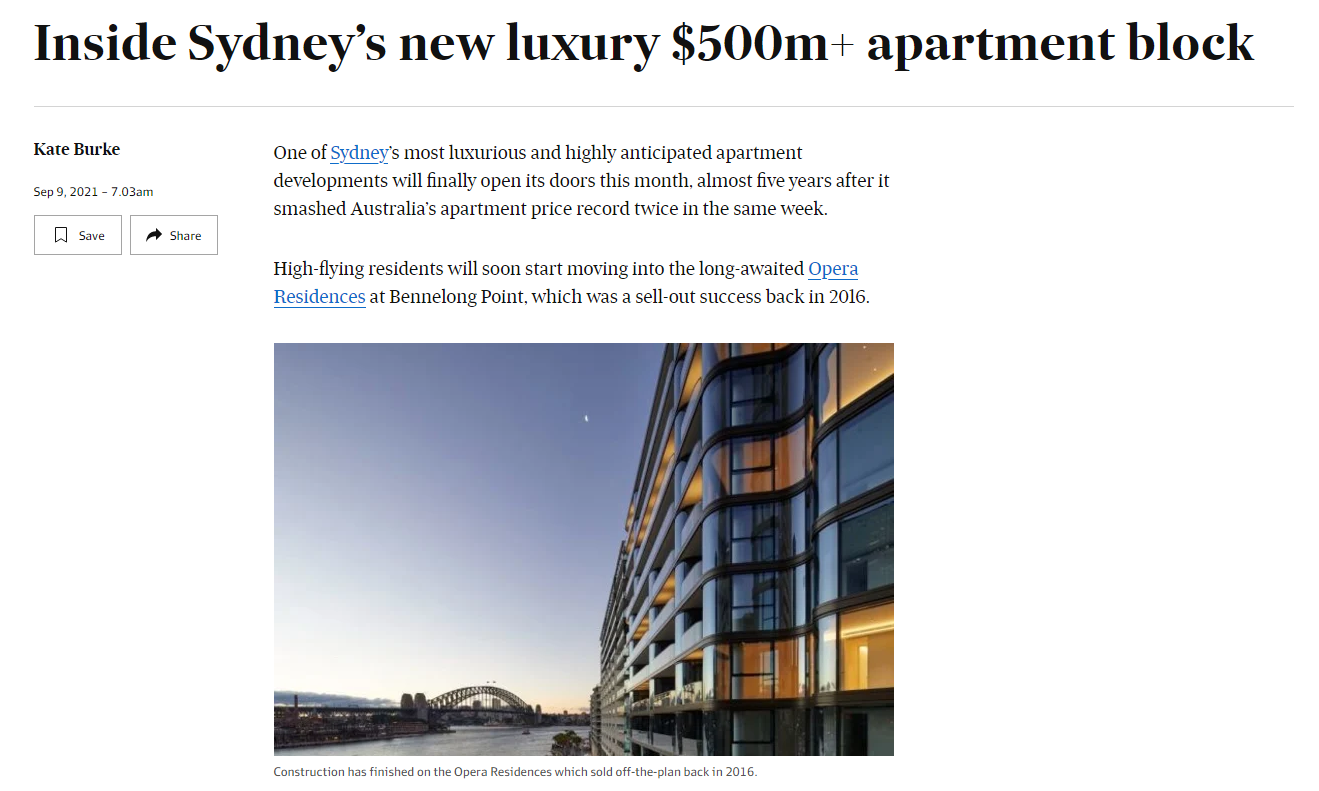 Go To Article >