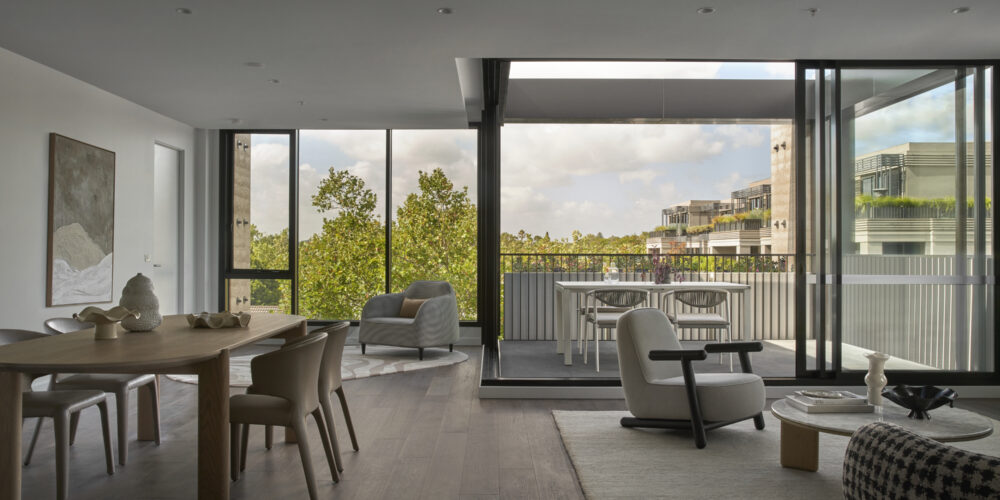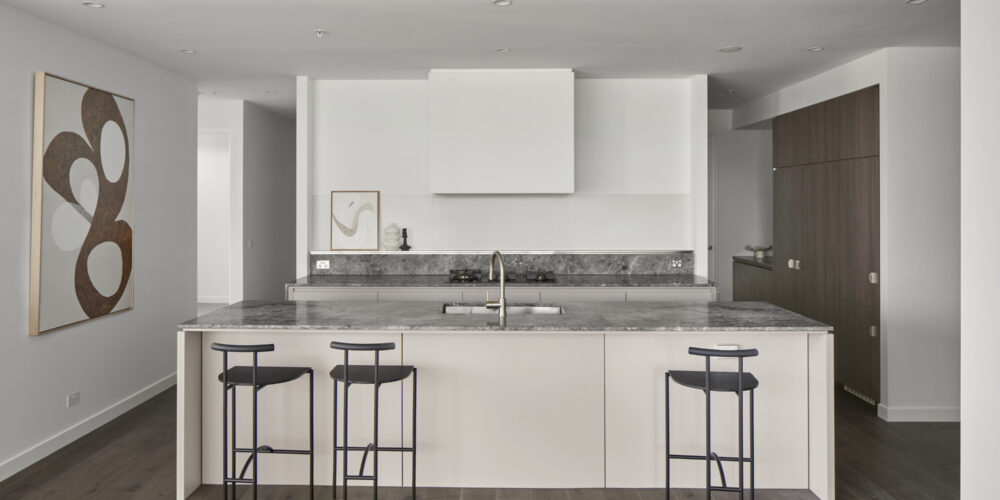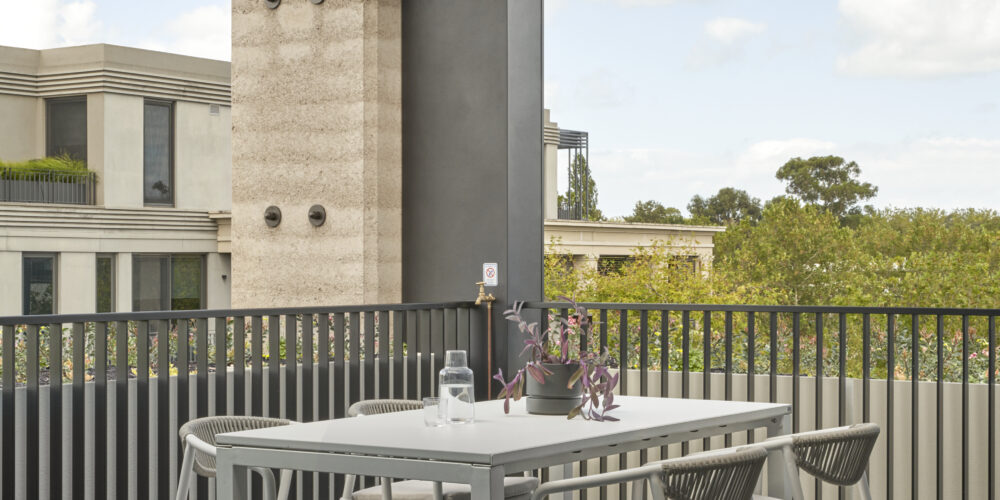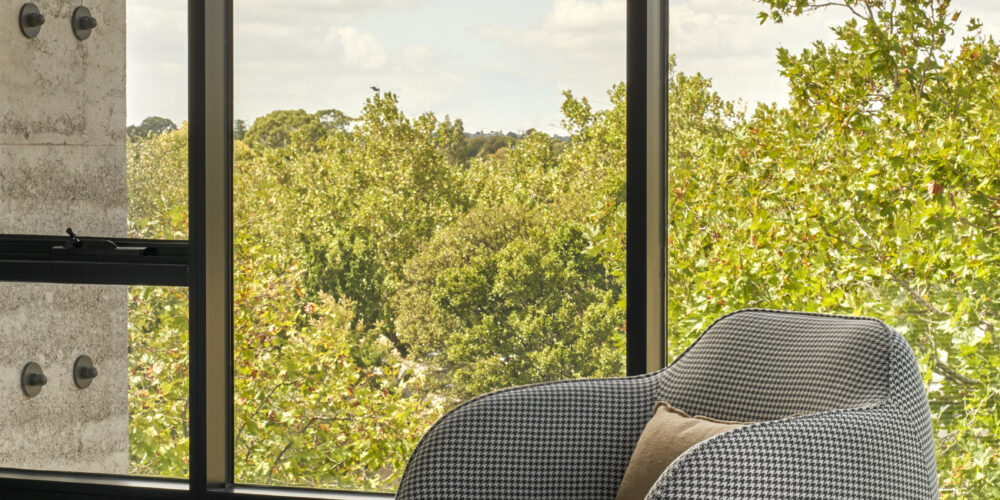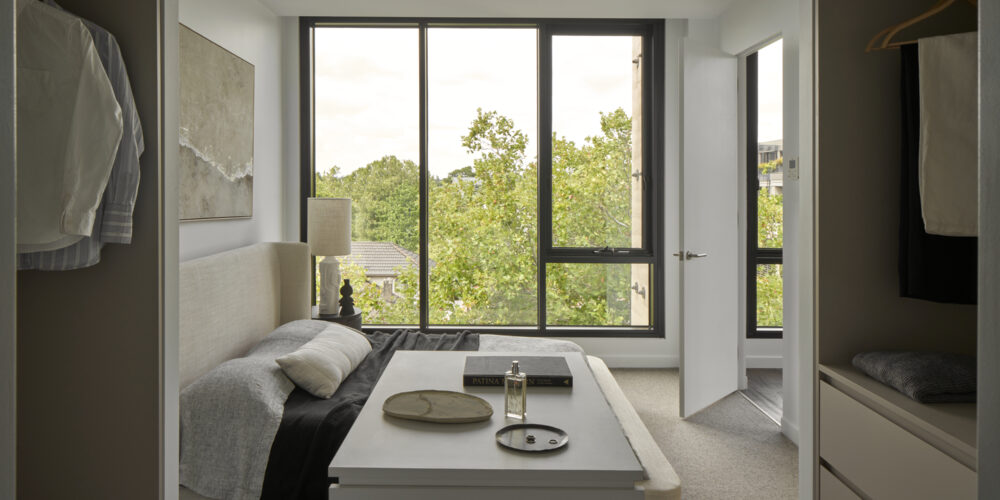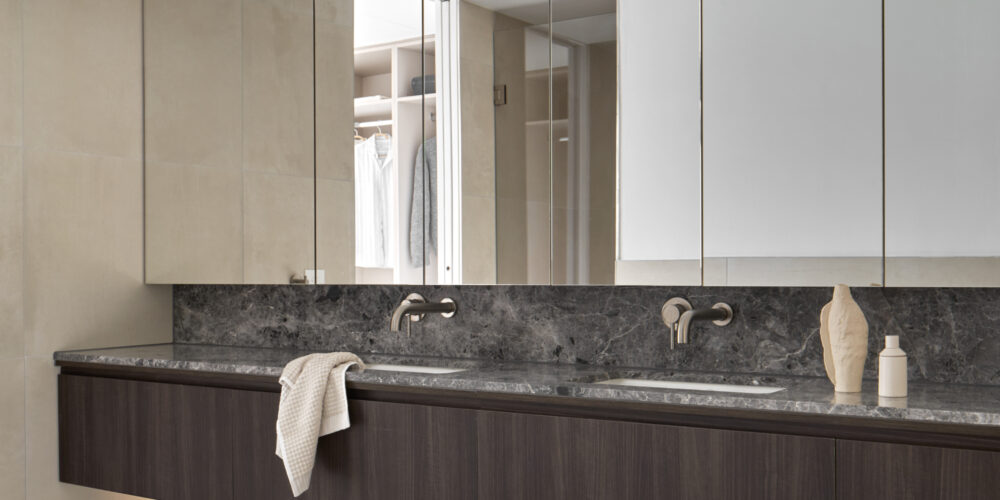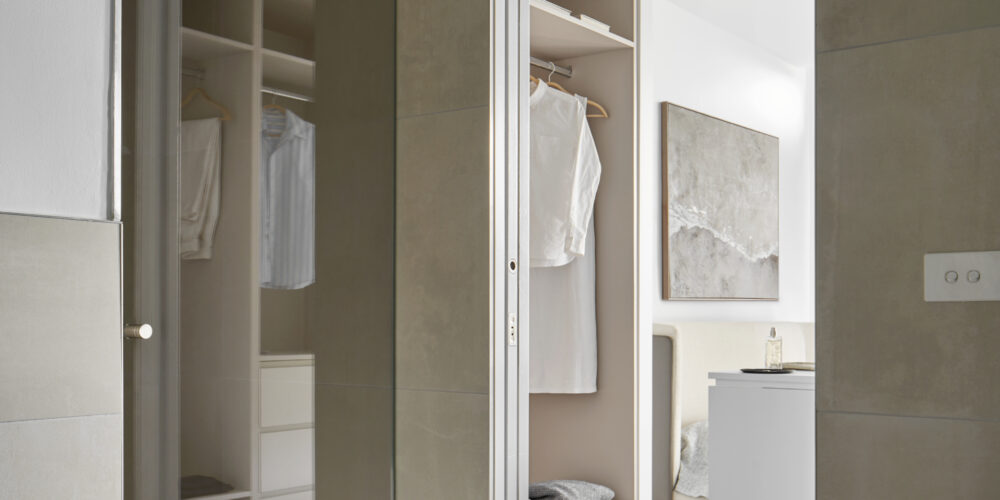 Hurstmon, Melbourne-based developer Landream's Malvern East project, is now complete. Curated by an excellent team, this thoughtful collection of premium apartments delivers the best in design, architecture, landscaping, and lifestyle, priced from $1.465 million.
This is the developer's final three-bedroom release, including two penthouses recently held back, presenting today an unmissable opportunity to live in timeless luxury and ready to move in now.
A fully furnished on-site apartment is now available to view by appointment, where you are invited to take a look at this exceptional collection for yourself. More info here.
Find luxurious fixtures and fittings in your expansive kitchen with Hurstmon. Click here to learn more.
Architecturally designed by renowned Telha Clarke, Hurstmon accentuates and mirrors Malvern East's majestic and leafy character. Its three-bedroom residences comprise luxurious fixtures and fittings that reflect Hurstmon's surroundings, including walnut timber joinery, abundant storage, integrated AC, V-ZUG appliances, and beautiful natural stone in the kitchen.
Hurstmon is a unique project because the idea of coming home has been emphasised, and that is followed through from the architecture into the interior design.
The timber floorboards are a really warm, rich tactile tone. The generous proportions of these homes have allowed for the volume to speak for itself.
It's that sense of privacy, sense of seclusion, sense of retreat that is the hero at Hurstmon Street.
Enjoy verdant views from your bedrooms in Hurstmon. Click here to learn more.
Further reinforcing your connection to this verdant address, Hurstmon's penthouse offering overlooks magnificent views of the various green spaces dotting your surrounds.
Expansive floor-to-ceiling windows ensure these views are a prominent feature within your home, bringing in ample natural light, cool breezes, and tranquil vistas.
The spaces are flexible and liveable from day one and also enhance residents' access to the beautiful parks, access to transport, and all the beautiful cafes that Malvern East has to offer.
Foster a connection with Malvern East's leafy character with Hurstmon. Click here to learn more.
Living at Hurstmon means living moments away from all your lifestyle needs. Creative cafes, established parks, transport options, and bicycle paths are all on your doorstep. At the same time, a wealth of green spaces are yours to behold from every angle and minute.
Hurstmon is an oasis. It sits in a beautiful tree-lined street that has this really small, sensitive scale to it and then as you come around to Hurstmon itself, there's this hidden gem quality where it pops out like a sanctuary.
With landscaping by boutique landscape design firm Eckersley Garden Architecture, Hurstmon seamlessly takes its place in this prestigious location, welcoming you home to light-filled and airy residences.
At Hurstmon, come home to spacious interiors and contemporary design. Click here to learn more.
Hurstmon's expansive three-bedroom apartments are now complete and ready to move into, priced from $1.465 million.
The fully furnished on-site apartment is now available to view by appointment, where you can experience this level of timeless luxury for yourself. Purchase with the confidence of Hurstmon's quality – an assurance that can only be achieved by viewing the completed product.
This is the developer's final release. Don't miss this rare opportunity.
For more information, or to enquire about Hurstmon, click here.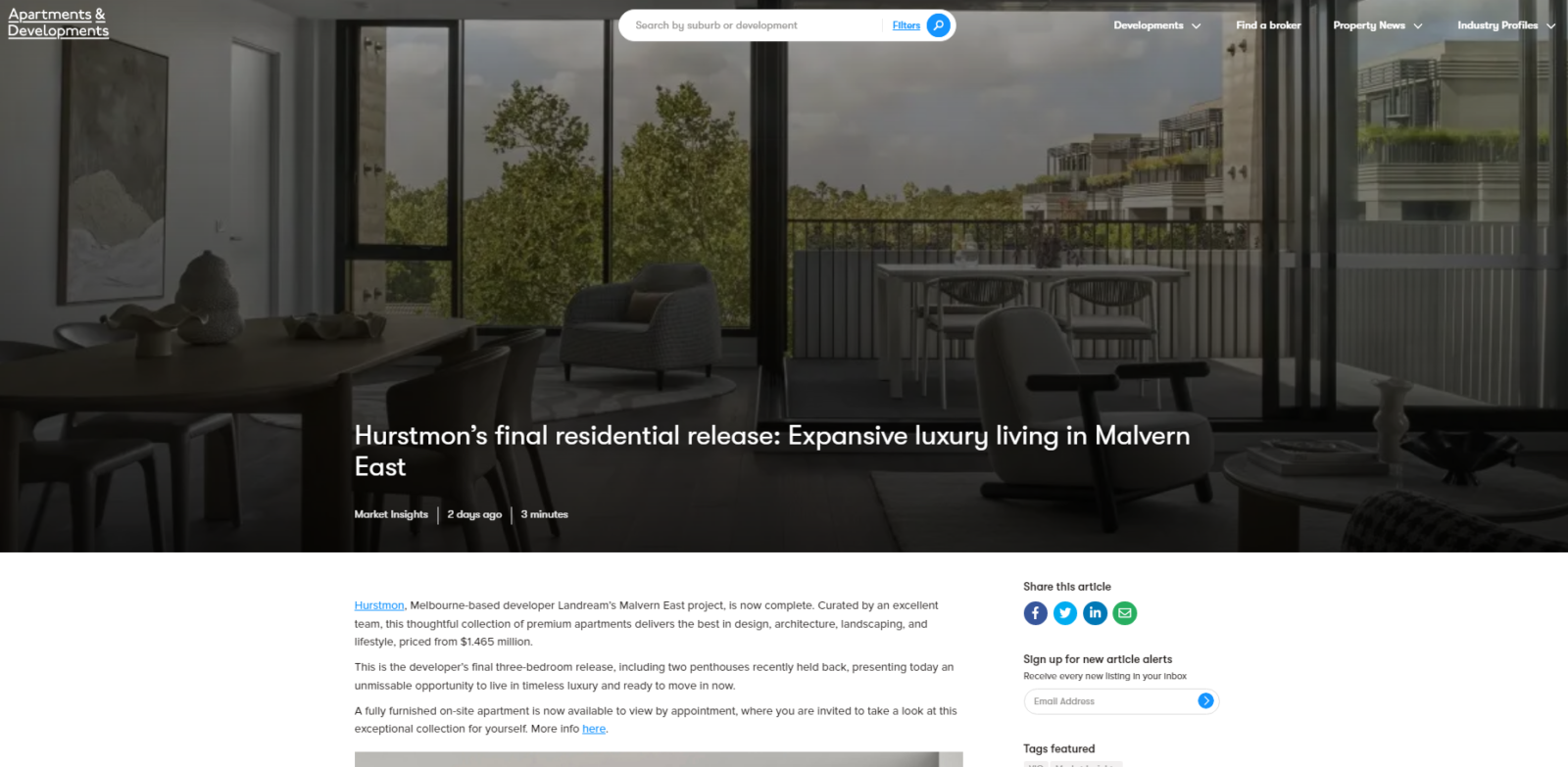 Go To Article >