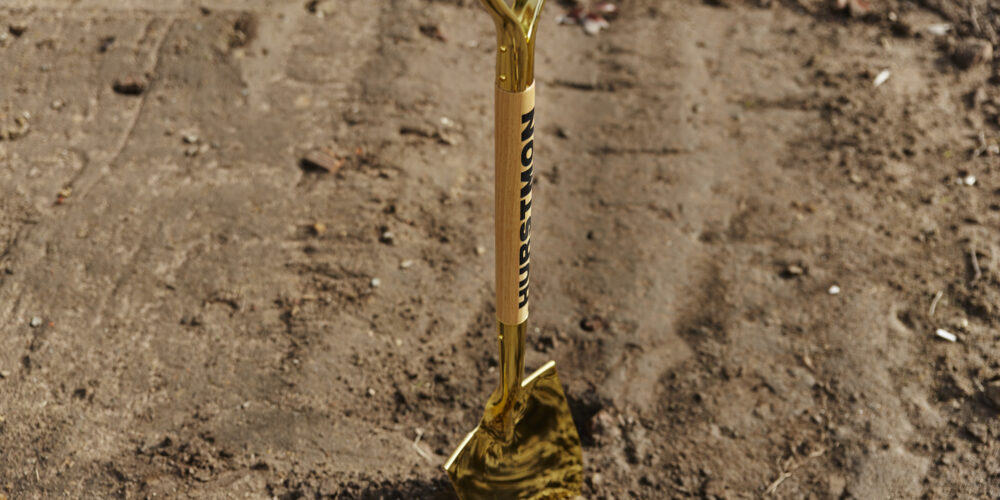 ---
Stay up to date with the construction progress of Hurstmon below.
07 June 2022 – Hurstmon Malvern East has now topped out. The prototype apartment is underway along with perimeter and façade works. Next up the rammed earth columns will be installed on the façade.
31 May 2022 – The production of the rammed earth panels that grace the facade of Hurstmon is underway. Created in the Victorian High Country by specialists Earth Structures, the panels are due for installation in June – in conjunction with builders Kapitol and architects Telha Clarke.
6 May 2022 – Celebrating the topping out of Hurstmon, alongside builders Kapitol Group and the wider consultant team which included TELHA CLARKE Pty Ltd, Marshall White, Codicote and Bank of Melbourne. Next up, the rammed earth columns will be installed on the façade.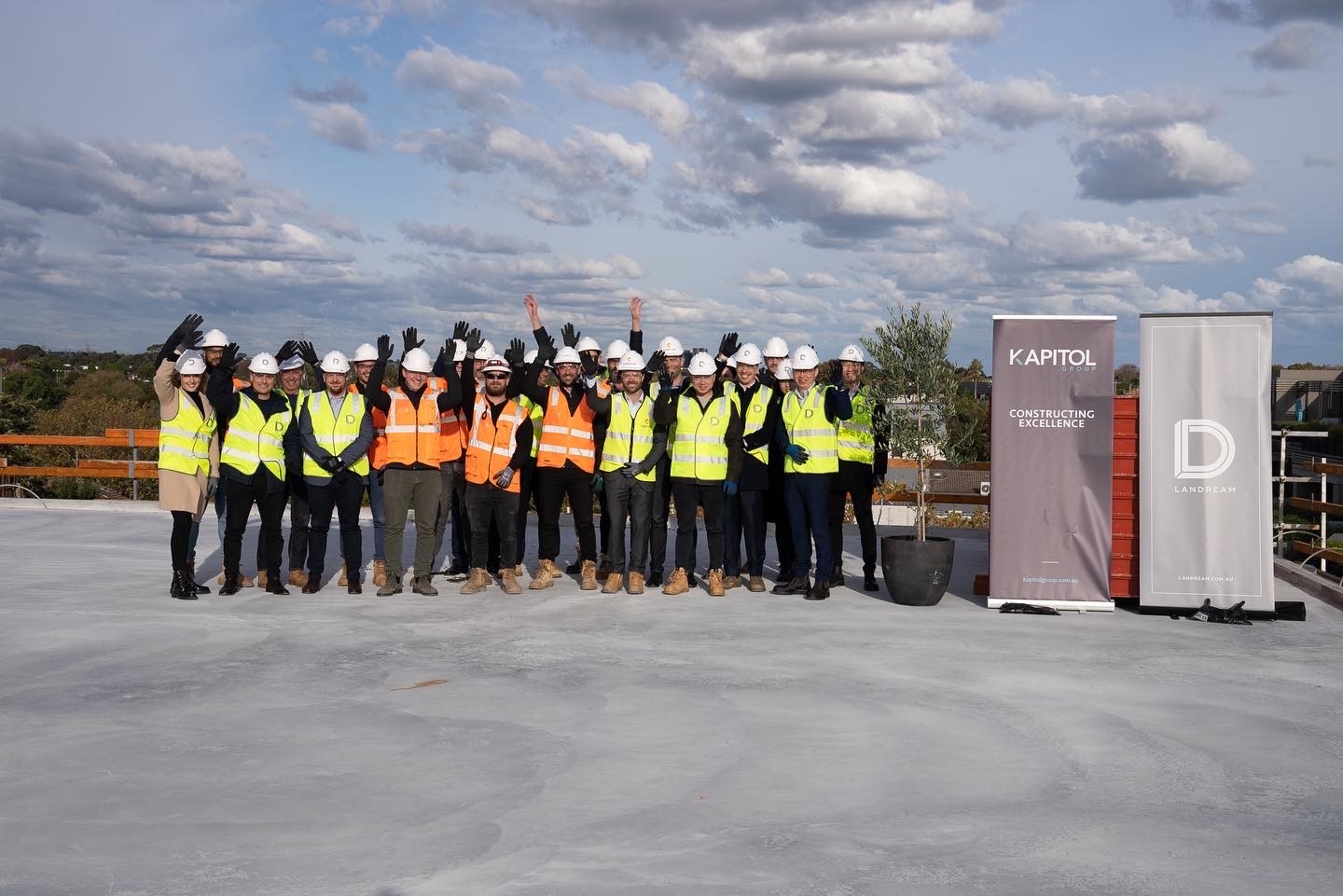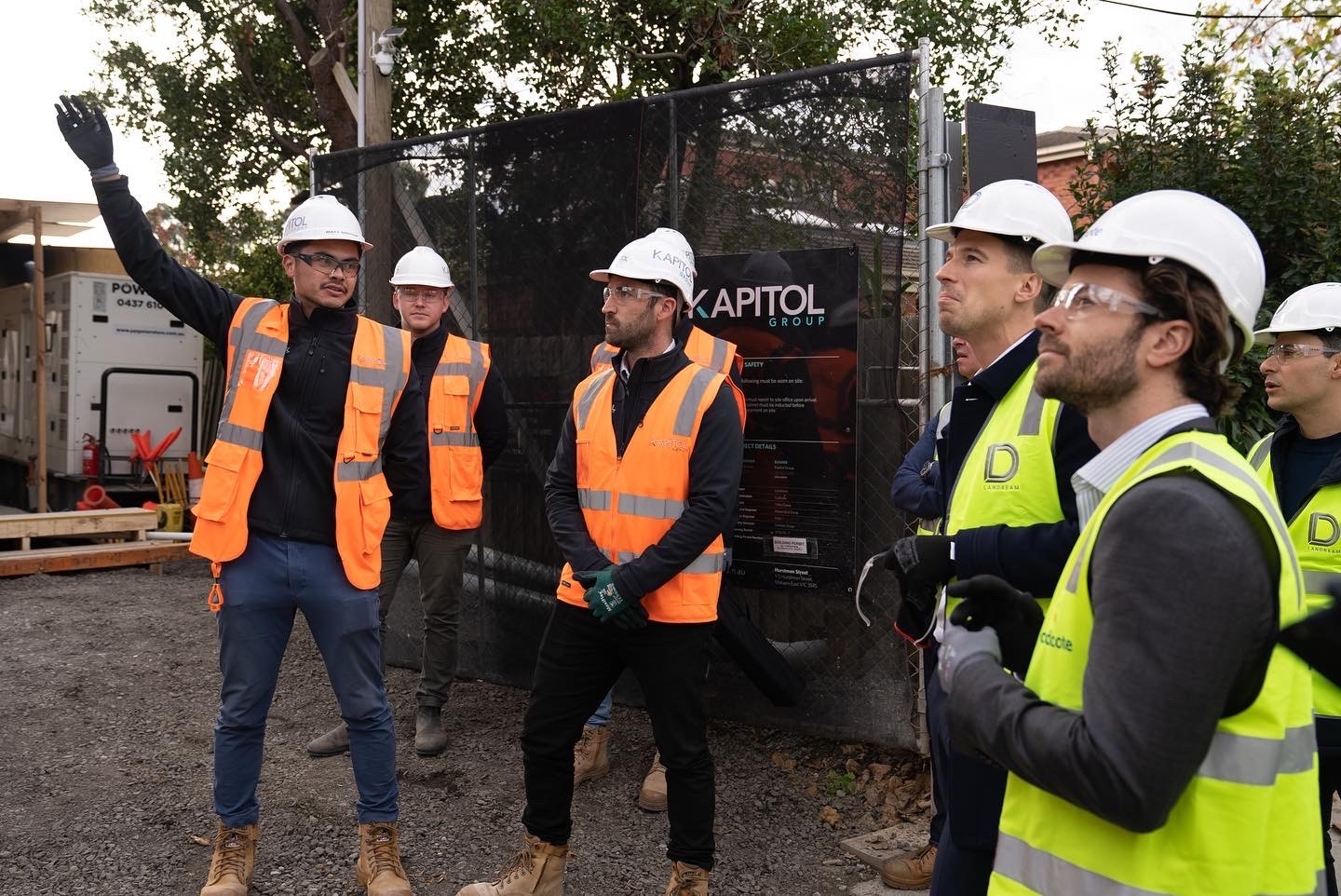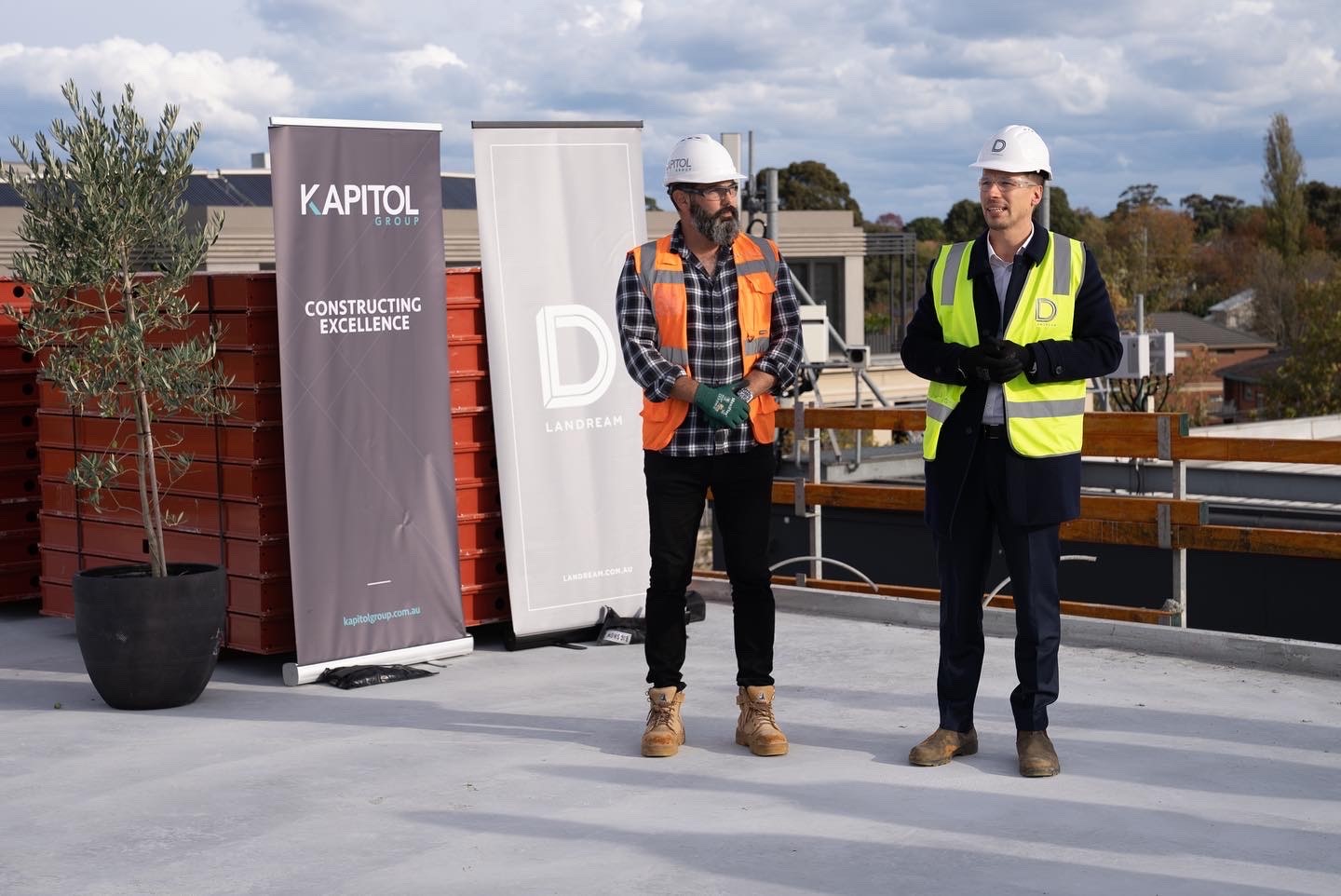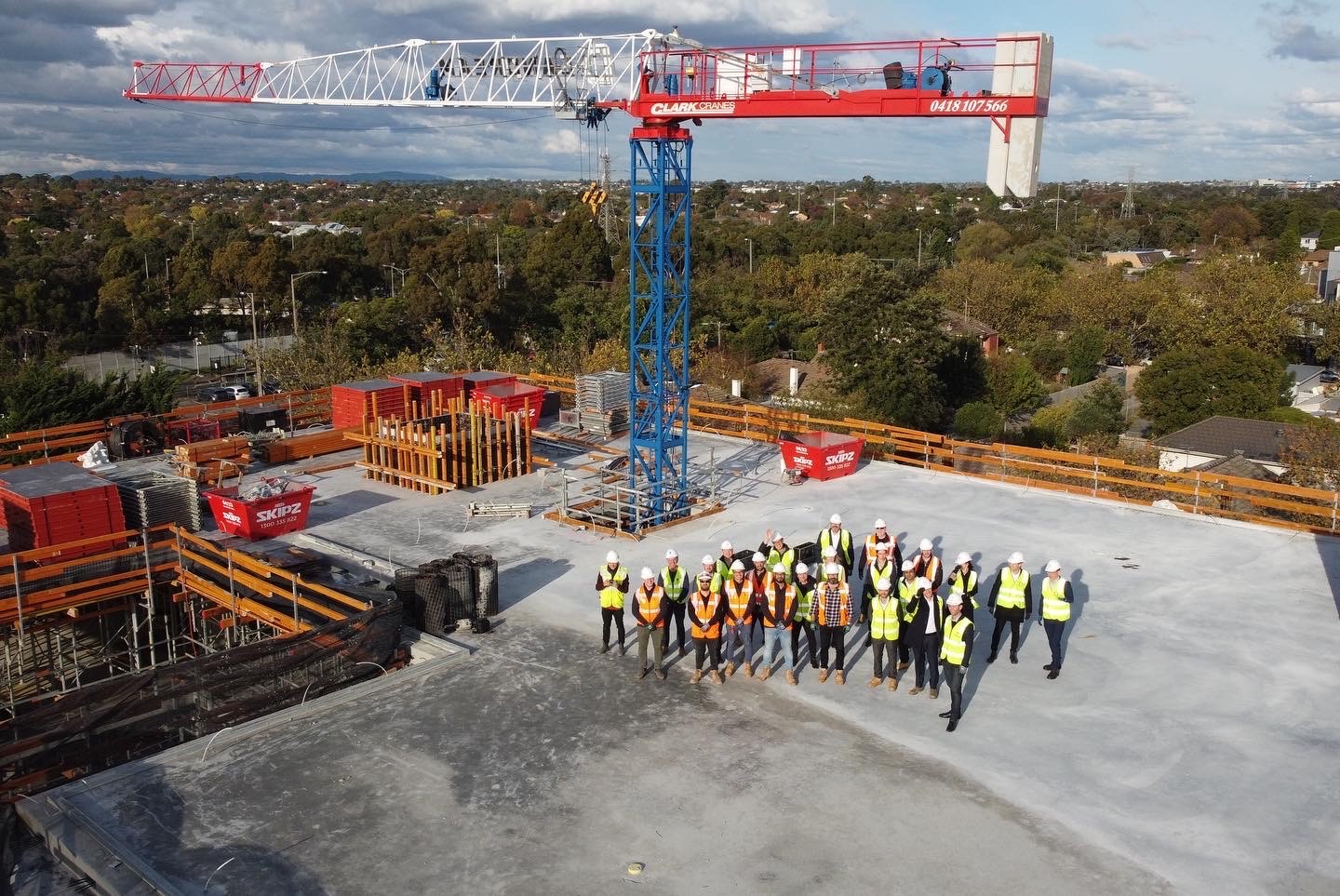 29 April 2022 –
9 March 2022 –
20 January 2022 –
20 December 2021 –
3 December 2021 – Basement construction well underway, programme on track and  tower crane to be installed soon on site.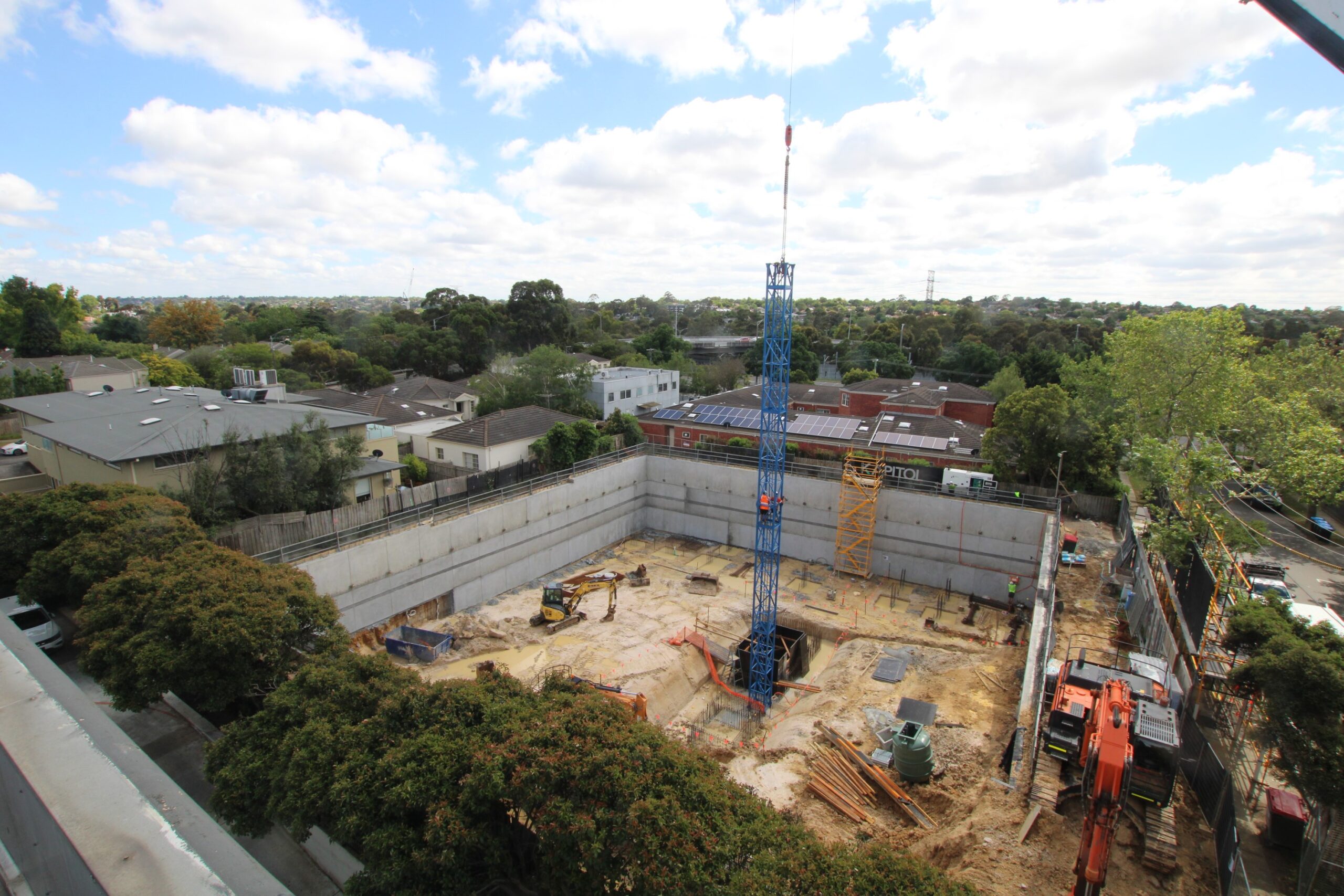 25 October 2021 – Bulk excavation progresses, piling completed.
11 October 2021 – Construction recommences post lockdown with bulk excavation progressing.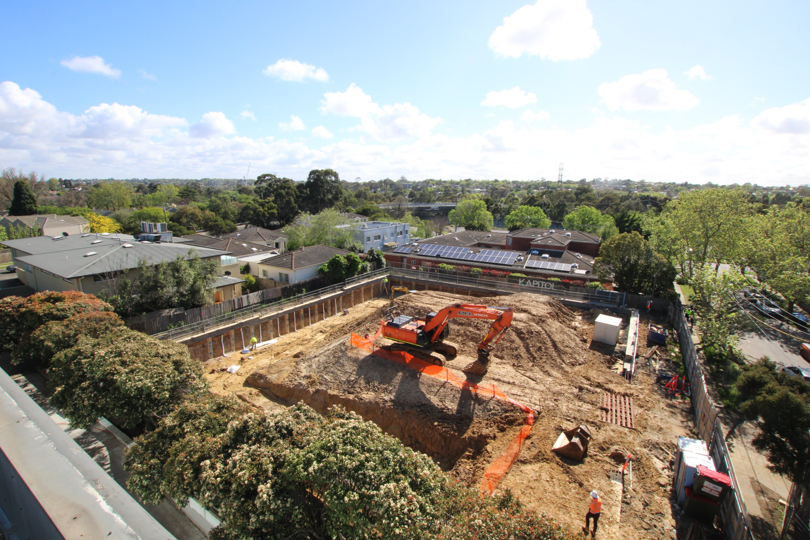 « Back To News