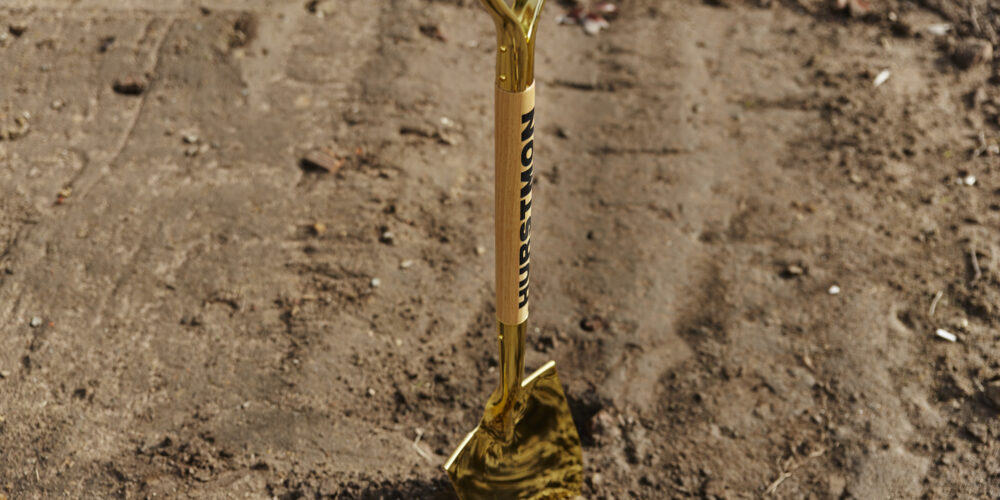 Stay up to date with the construction progress of Hurstmon below.
13 December 2022 – The scaffolding has now come down as we are very close to completion
10 November 2022 – Take a closer look at the penthouse level views, balconies and the façade before the big reveal.
11 October 2022 – The scaffolding is soon to come down revealing the façade.
8 September 2022 – As we approach completion, the finishing touches are being applied to the joinery, terraces and balconies. We can't wait to share the finished product with you.
2 August 2022 – On the home stretch to completion.
13 July 2022 – Find out all about the rammed earth column process from design through to installation here.
11 July 2022 – The rammed earth column installation has now been finalised with window installation progressing up the building. The internal services rough-in is continuing with apartments now being sheeted with plaster with joinery installation to follow.
07 June 2022 – Hurstmon Malvern East has now topped out. The prototype apartment is underway along with perimeter and façade works. Next up the rammed earth columns will be installed on the façade.
31 May 2022 – The production of the rammed earth panels that grace the facade of Hurstmon is underway. Created in the Victorian High Country by specialists Earth Structures, the panels are due for installation in June – in conjunction with builders Kapitol and architects Telha Clarke.
6 May 2022 – Celebrating the topping out of Hurstmon, alongside builders Kapitol Group and the wider consultant team which included TELHA CLARKE Pty Ltd, Marshall White, Codicote and Bank of Melbourne. Next up, the rammed earth columns will be installed on the façade.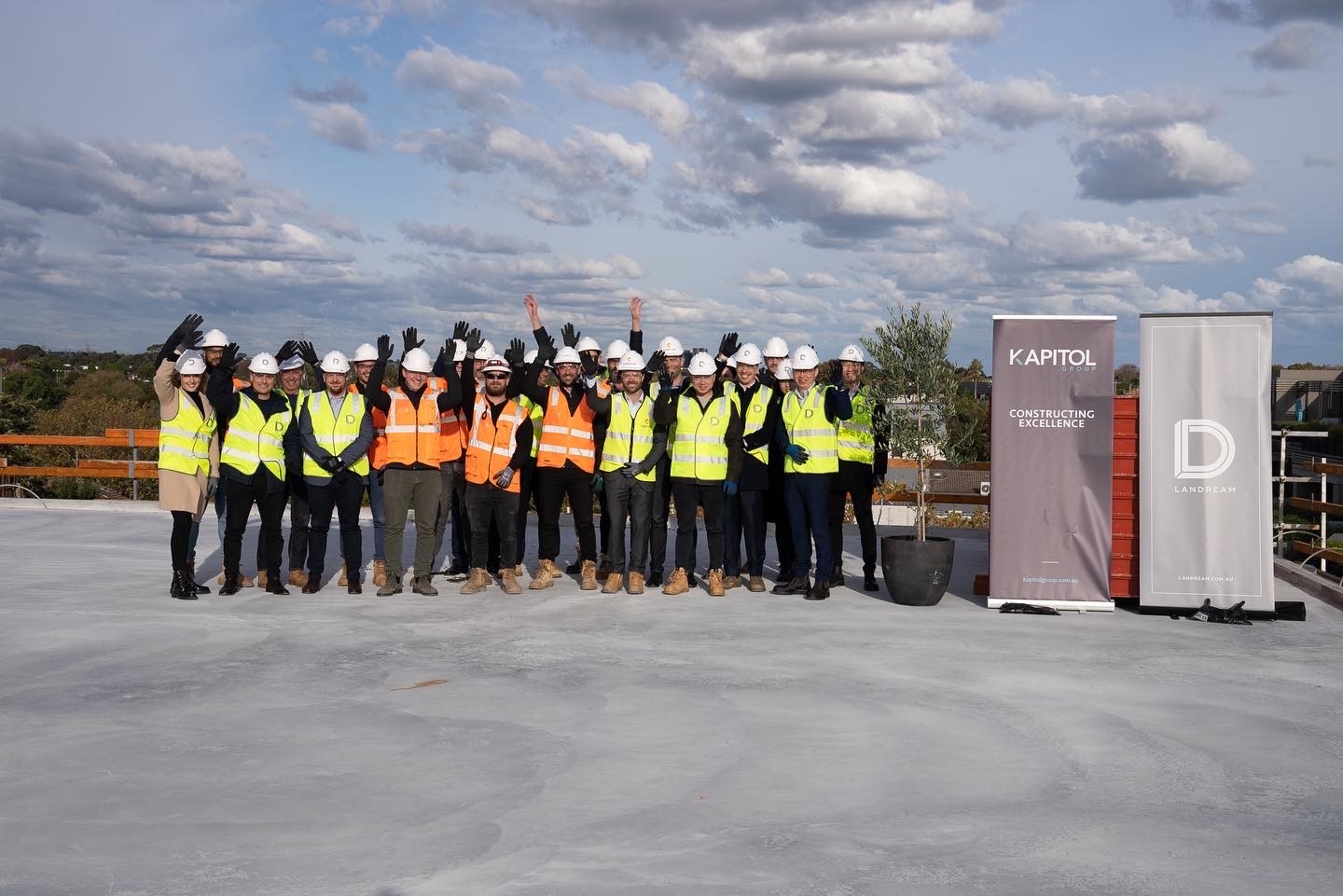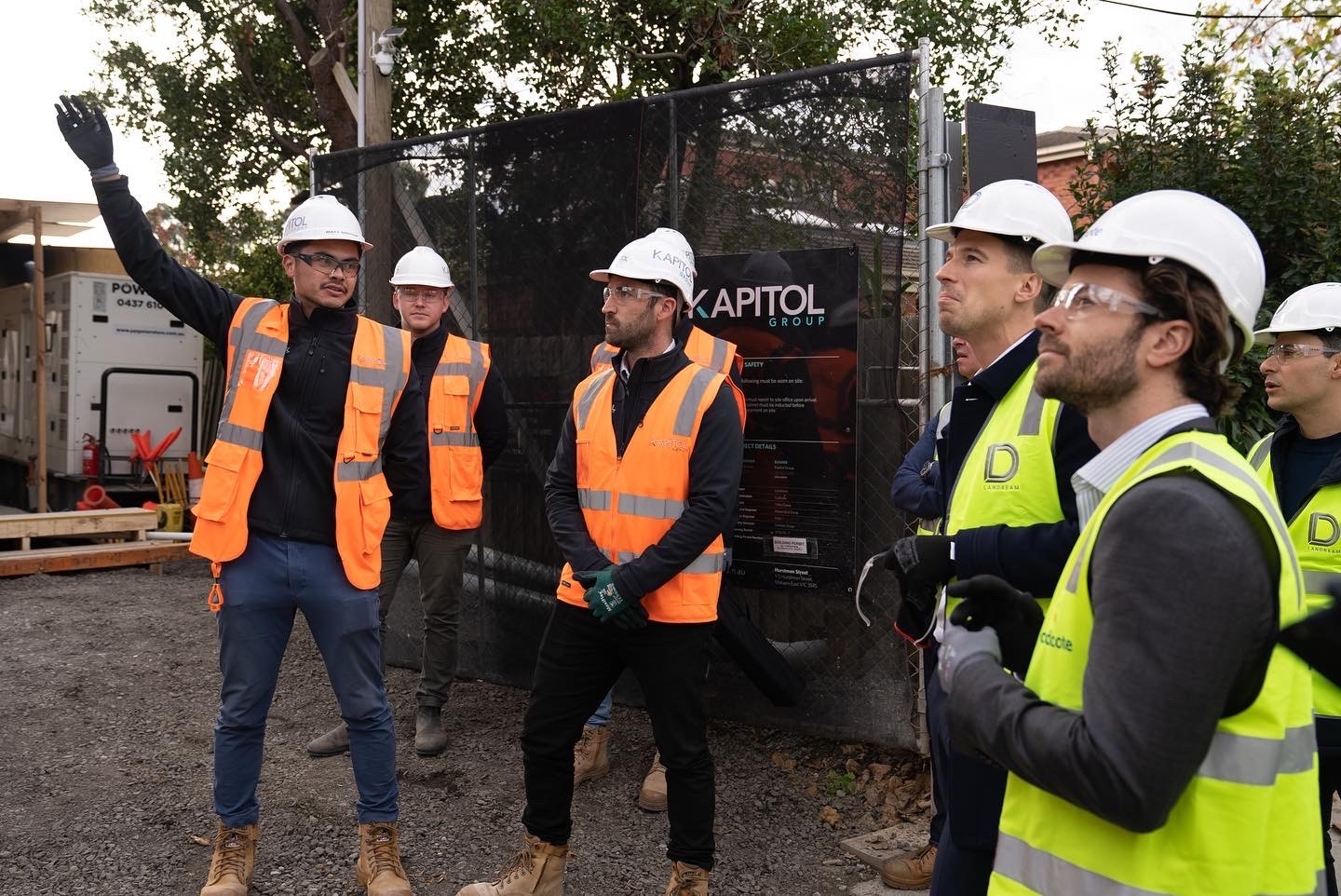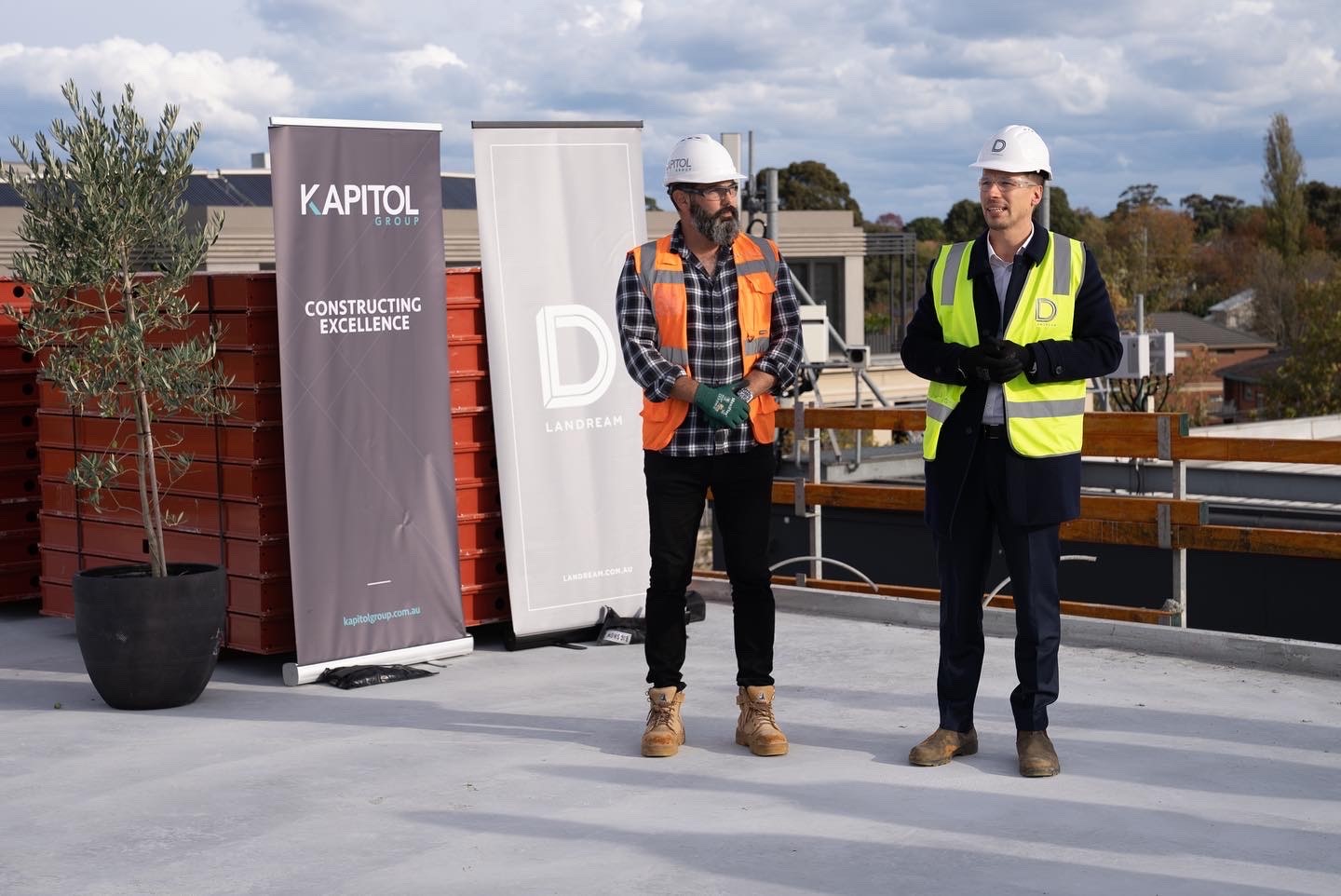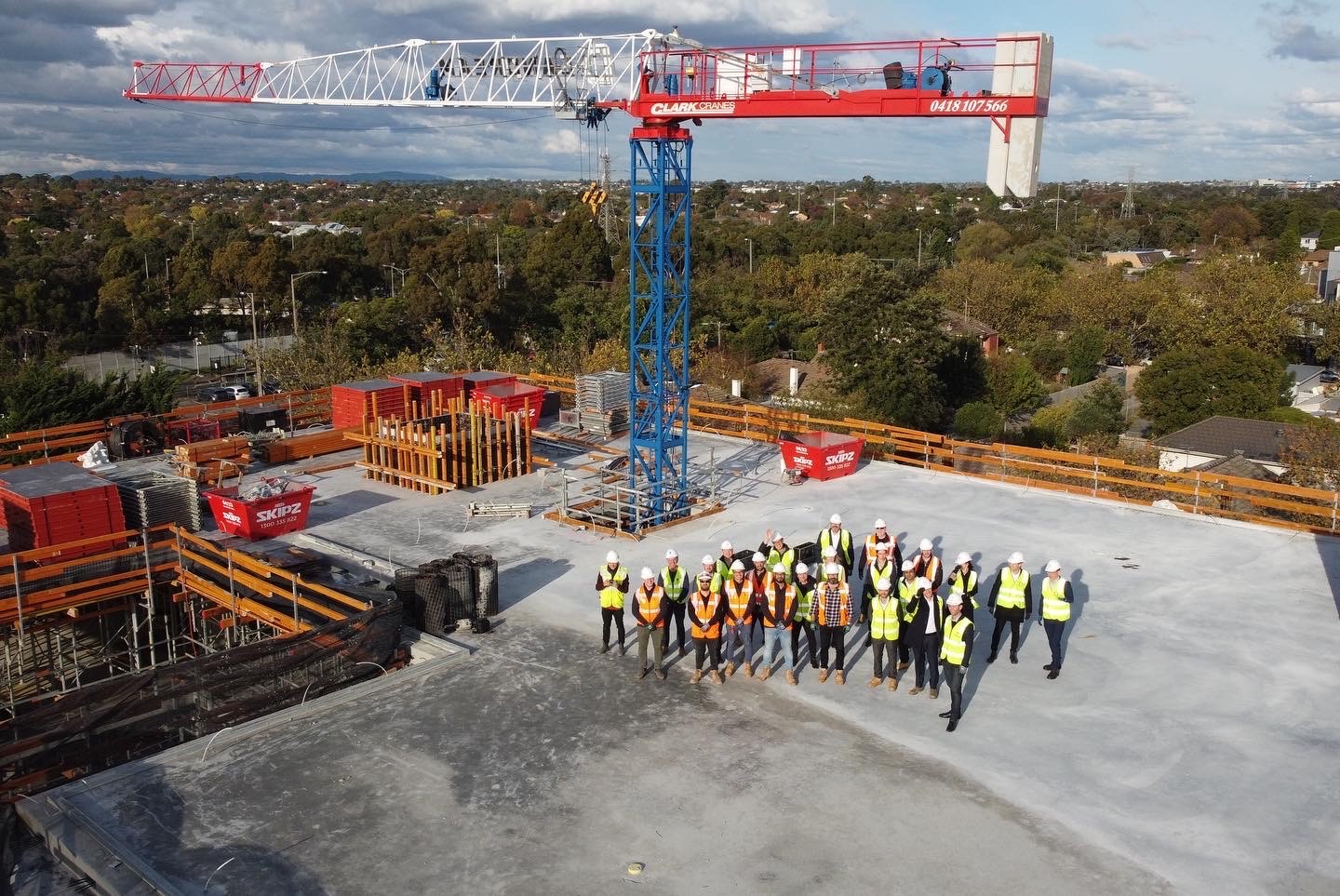 29 April 2022 –
9 March 2022 –
20 January 2022 –
20 December 2021 –
3 December 2021 – Basement construction well underway, programme on track and  tower crane to be installed soon on site.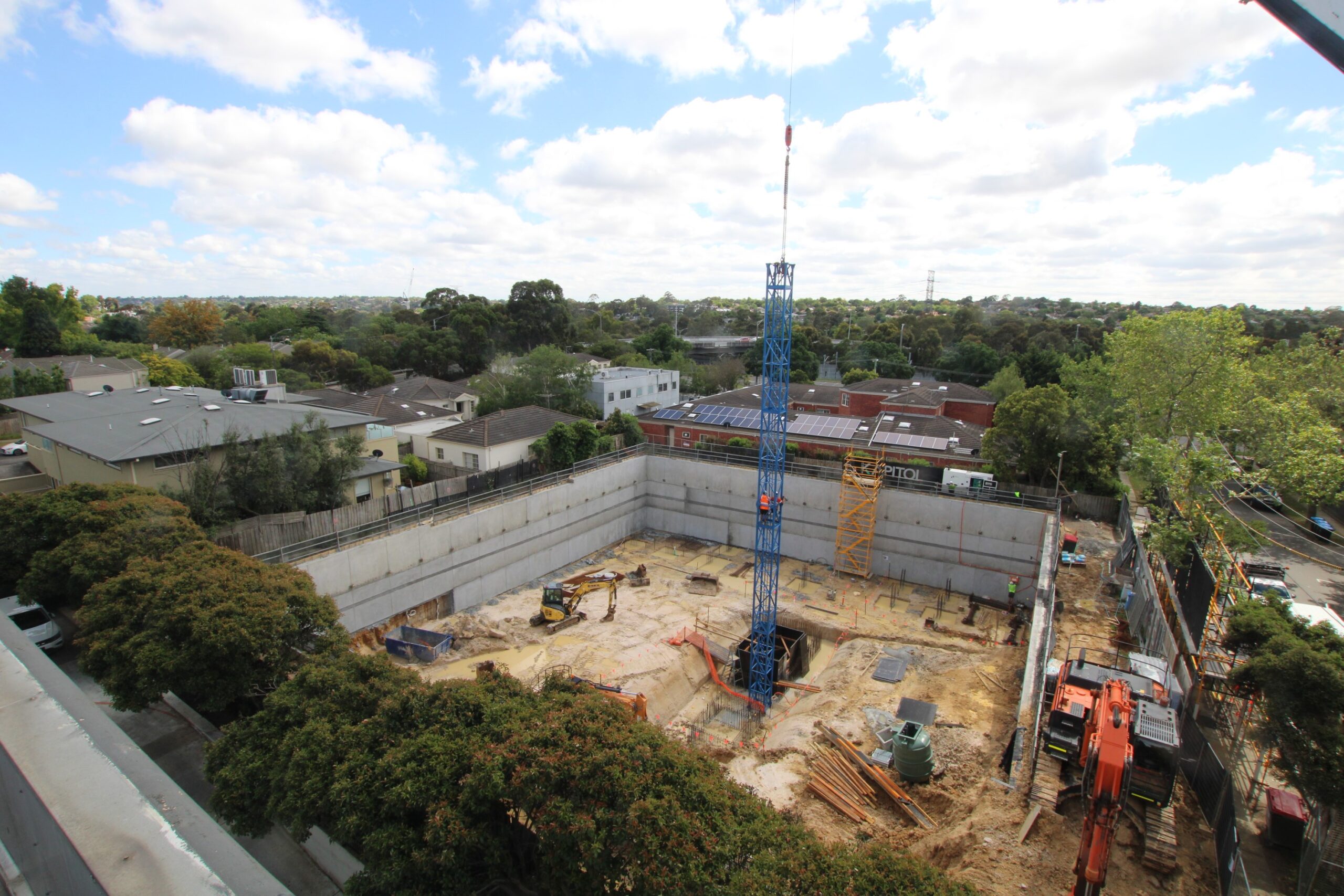 25 October 2021 – Bulk excavation progresses, piling completed.
11 October 2021 – Construction recommences post lockdown with bulk excavation progressing.