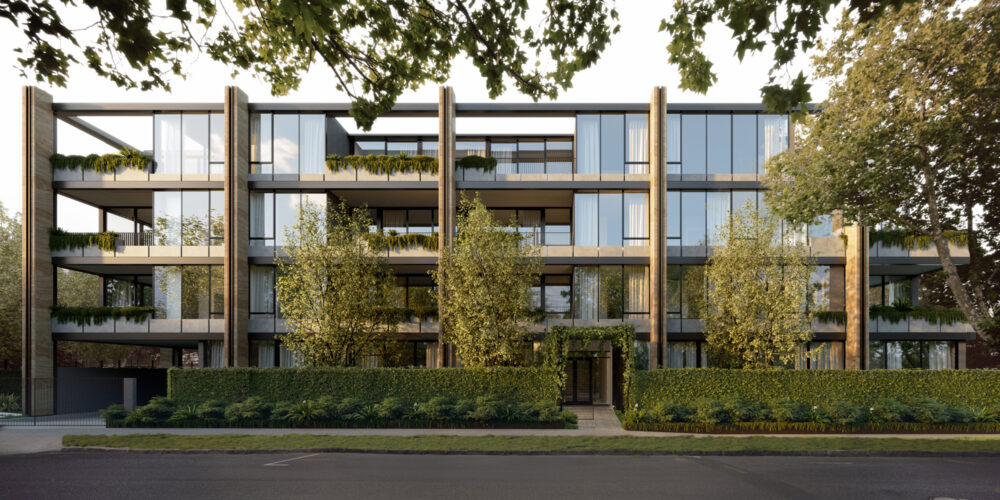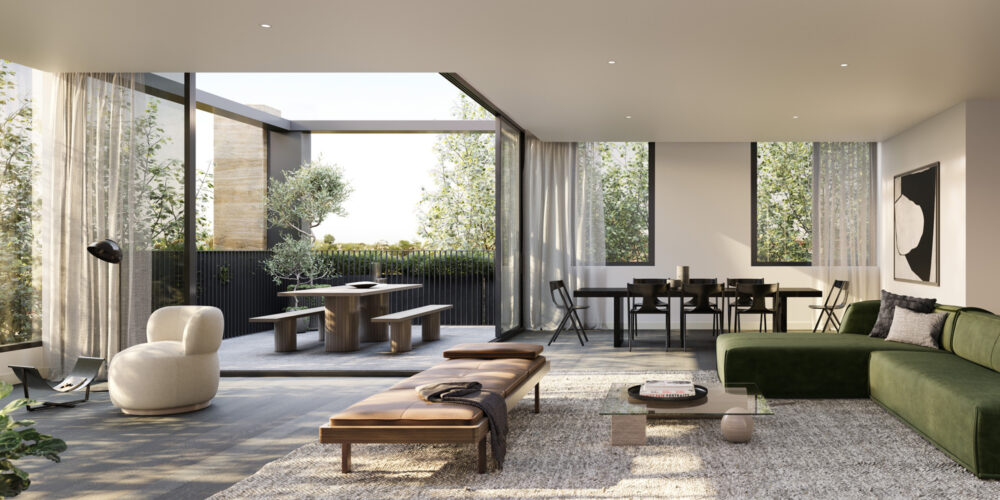 As more houses on large lots make way for apartment developments in inner Melbourne, the design bar moves further upward.
In Malvern East, a prized leafy inner-eastern locale, a new residential project is reaching for new heights.
The leafy surrounds at Hurstmon are an integral park of the design.
Named after the street it sits on, Hurstmon is sure to catch eyes for more reasons than one.
Beginning with the facade, right through to the flexibility of spaces within and the landscaping integrated throughout, architect Tim Clarke of architecture studio Telha Clarke expects this boutique development to impress. "It's of a style and class that hasn't been seen before in Malvern East," he says.
Vertical columns made of rammed earth break up the facade and bring a tonal variation to the exterior. They also help residents distinguish their apartments from others.
It's this level of detail, plus many others, that make the project unique and in a class of its own, Clarke says. "I think we've brought warmth and materiality to the architecture," he says.
"There's the rammed earth and also the smaller details, the gate at the front and the carefully integrated landscaping.
The team behind Hurstmon are hoping it will set the standard for the future of apartment developments.
"I can think of many houses that are designed that way in Malvern East, but I can't recall a development of scale achieving that where it feels like it fits in with houses on the same street."
That's what we've designed this to achieve, which is a huge task for what is a development. There's no denying it is a series of residences, but we hope it's the benchmark of how apartments should be designed in the beautiful leafy streets of Melbourne."
The landscaping, by Eckersley Garden Architecture, reflects its green surrounds that Malvern East is so well known for.
The lush foliage also strikes the balance of complementing, instead of overshadowing, the development's centrepiece – the rammed earth blades.
The apartments include double glazing, ducted heating and cooling, timber flooring and stone kitchen benchtops. Plus Hurstmon's foyer features handcrafted lighting by Richmond-based studio Articolo.
The development, which has four above-ground residential levels and two below-ground car parking levels, is within walking distance of nearby parks including Hedgeley Dene Gardens, Dorothy Laver Reserve West and Central Park.
Community spaces are also conveniently close and these include the Harold Holt Swim Centre, and East Malvern Tennis Club, Cabrini Health, High Street in Armadale and Chadstone Shopping Centre are also within a four-kilometre radius.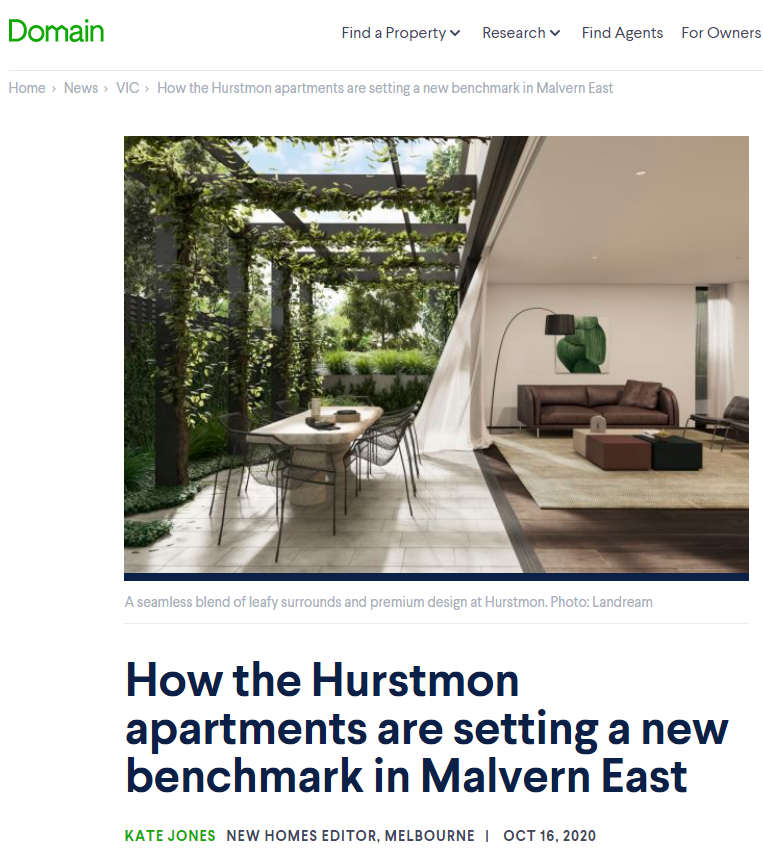 Go To Article >