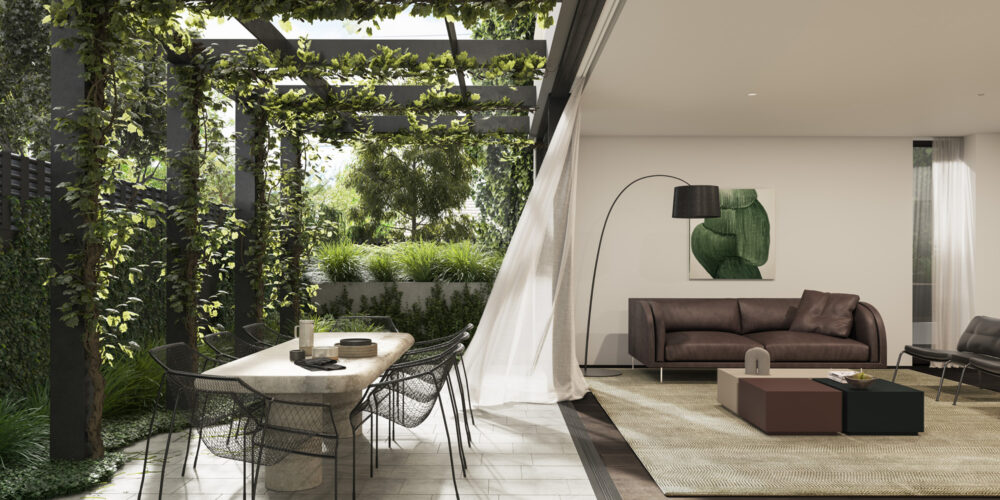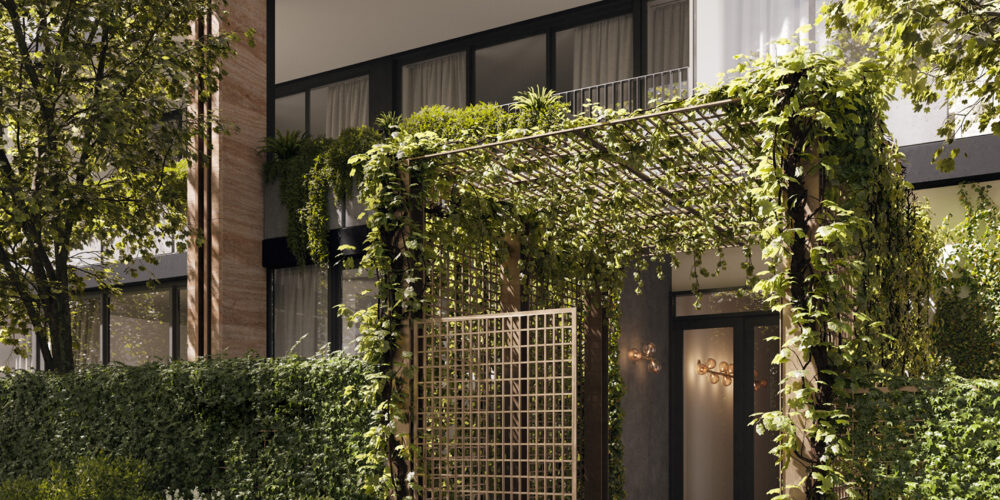 Hurstmon is a collection of premium residences in Malvern East, boasting the best in design, architecture, landscaping and lifestyle – epitomising the very best of Melbourne's highly coveted inner south-east.
Positioned on a serene, tree-lined street and surrounded by impressive established homes and beautifully landscaped gardens, the Hurstmon facade mirrors the idyllic streetscape. Luxury features abound in every room at Hurstmon, and absolutely no compromises have been made when it comes to space, quality and style. Residences are generously proportioned, with expansive living areas drenched in natural light, and thoughtfully designed interiors that exude elegance.
Ground floor residences have manicured courtyards that can encourage residents to embrace their extended outdoor space. Each one, two or three bedroom residence represents the best of lifestyle, contemporary architecture featuring rammed earth, premium materials, earthy tones and respect for the area's deep history – making Hurstmon an extremely attractive property offering from $449,000, for a range of buyers.
Surrounded by some of Melbourne's most beautiful parks and gardens, including Darling Park and Hedgeley Dene Gardens, Malvern East is highly sought-after for the elevated lifestyle on offer. The proximity to the Melbourne CBD is perfectly contrasted by the privacy and serenity found at Hurstmon, and the expert team behind the design have drawn upon the context of historic Malvern East to inform the project's foundations and create a collection of homes that act as on oasis amongst the buzzing life of the inner-suburbs.
Surrounded by a multitude of public transport options and some of Melbourne's key motorways, Hurstmon is perfect for those looking to live a well-connected, amenity-rich lifestyle. Hurstmon offers the time and place to live surrounded by rich layers of experience and character, just 15km from the city.
Hurstmon occupies a place that has, over time, captured the essence of lives lived well in layers of character. Your life and family can now live here to be part of this quality, contemporary and enduring residence.
A collection of breathtaking homes in thriving Malvern East, the boutique selection of residences at Hurstmon won't last long.
Go To Article >