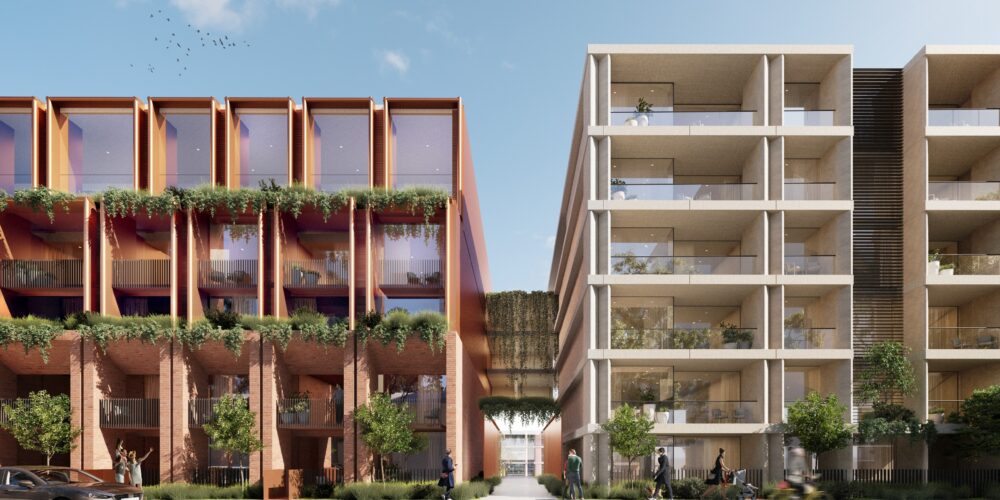 BVN has been selected as the lead architect for a 1.2-hectare mixed-use precinct in Sydney's Pyrmont.
The architecture practice has won a design excellence competition, which also included Tzannes, SJB, Carter Williamson, and Bates Smart.
Formerly the Saunders Quarry, the City of Sydney depot site on the corner of Fig and Wattle Streets will be transformed into a major city fringe precinct after remaining undeveloped for almost a century years. Historically, the quarry provided the sandstone for many of Sydney's major colonial buildings, and BVN said this natural resource will be "revealed and celebrated" with a sandstone cliff wall within the site.
The practice's vision for the precinct will be "steeped in its own story" and brought to life with evocative, contemporary design. The building's materials will "echo the ecological past" while the landscape design will work to re-establish connections to Country.
BVN principal Phillip Rossington said, "It has a unique history that offers many layers of inspiration. We look forward to bringing our joint vision to life."
The development will feature 16,000 square metres of commercial building with large modern floor plates, as well as a diversity of residential dwellings.
Once completed, the precinct will feature a two-court indoor recreational centre, a 91-place childcare centre, and two major through-site links that will open views and pathways for public accessibility.
The project is expected to begin construction in 2024.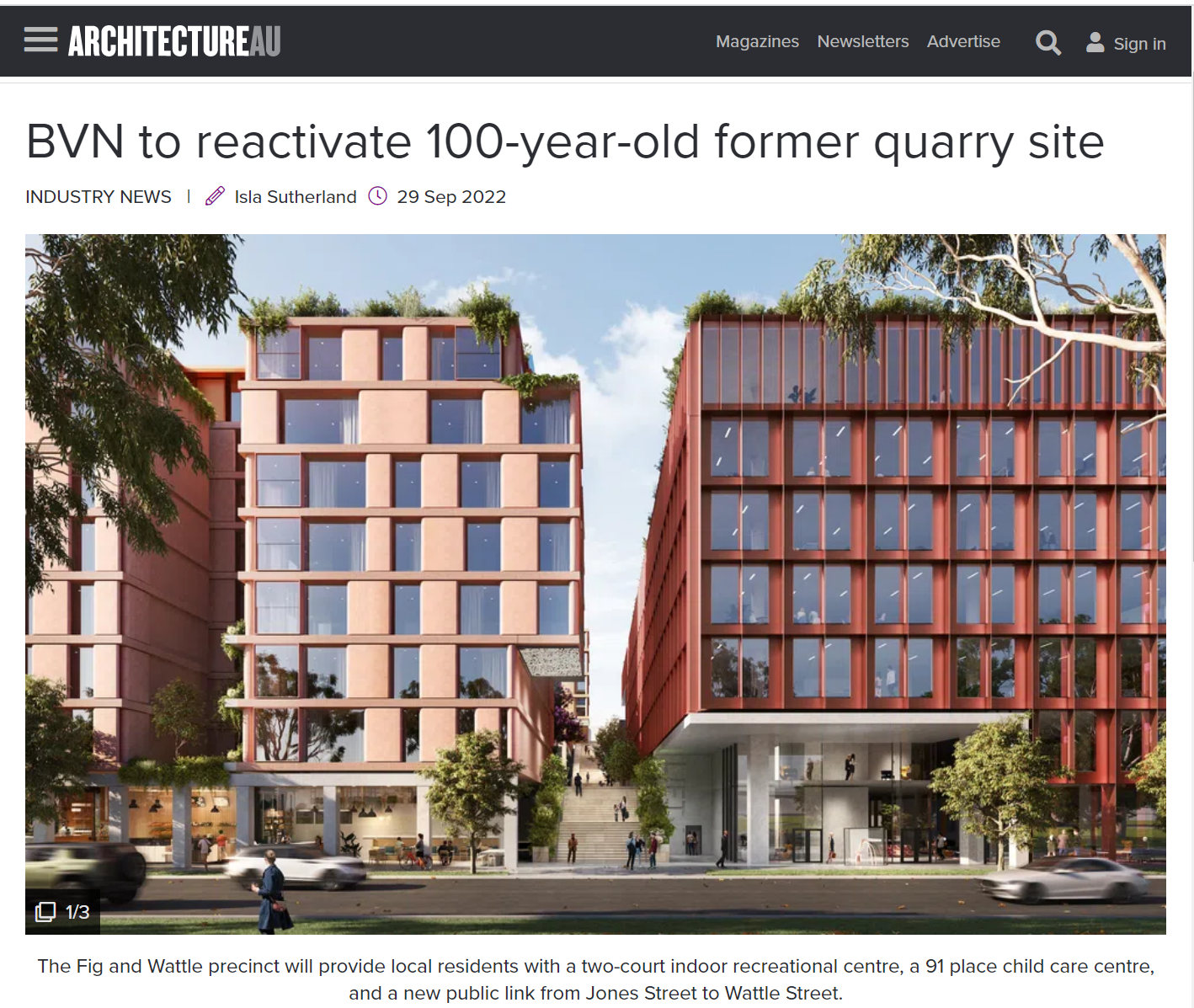 Go To Article >