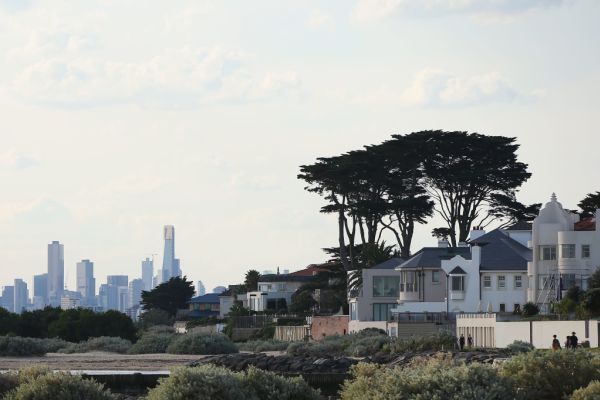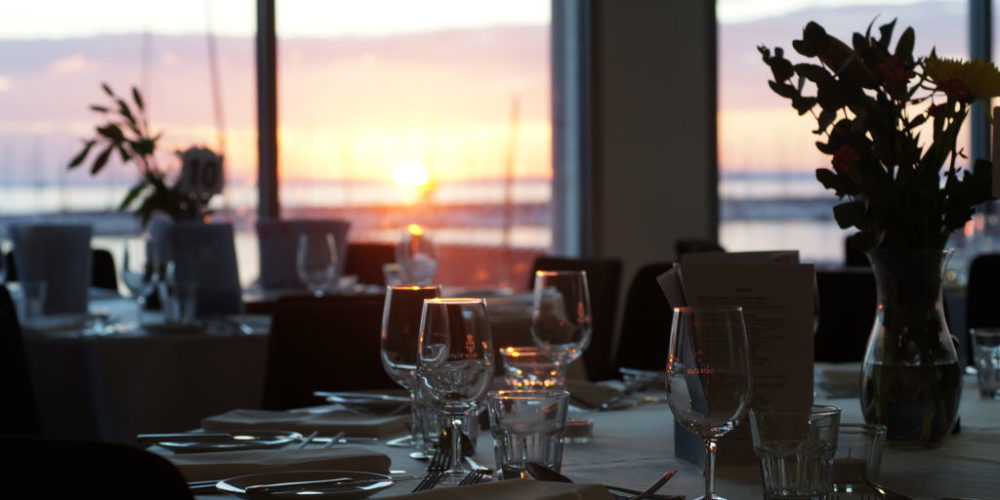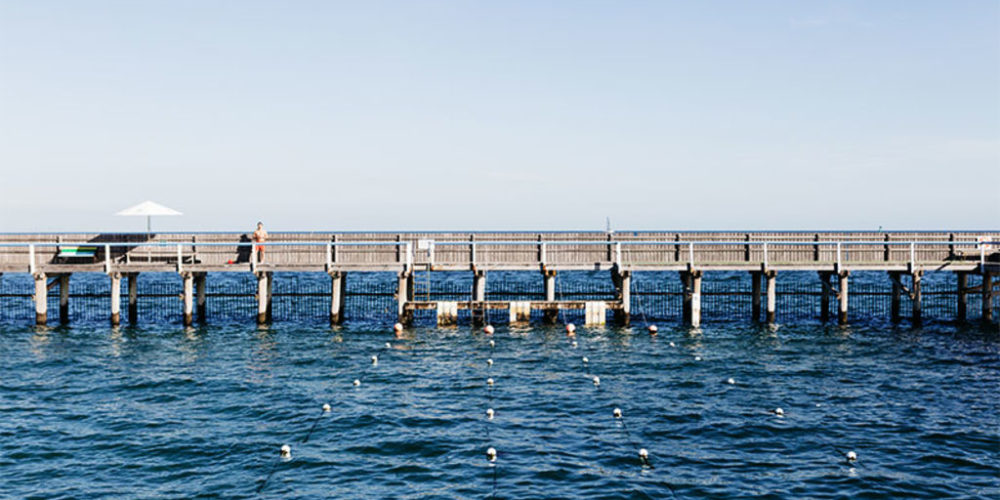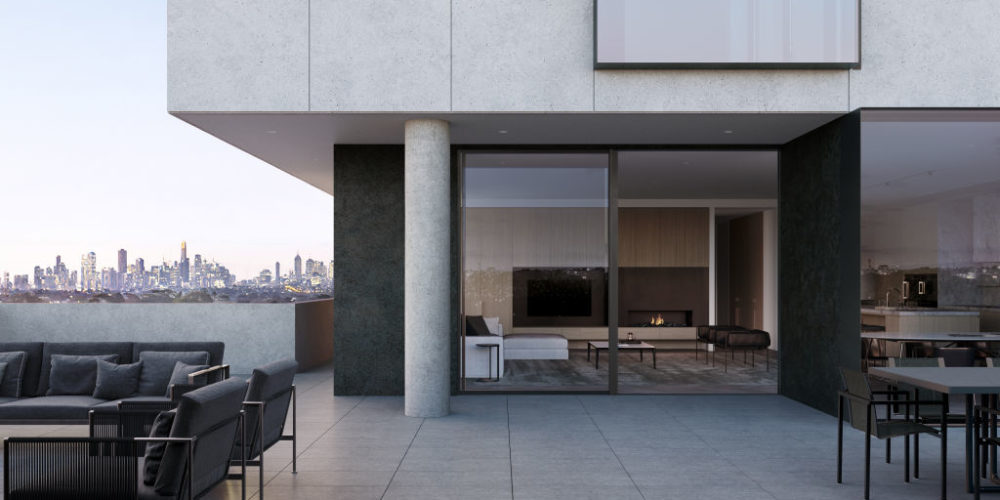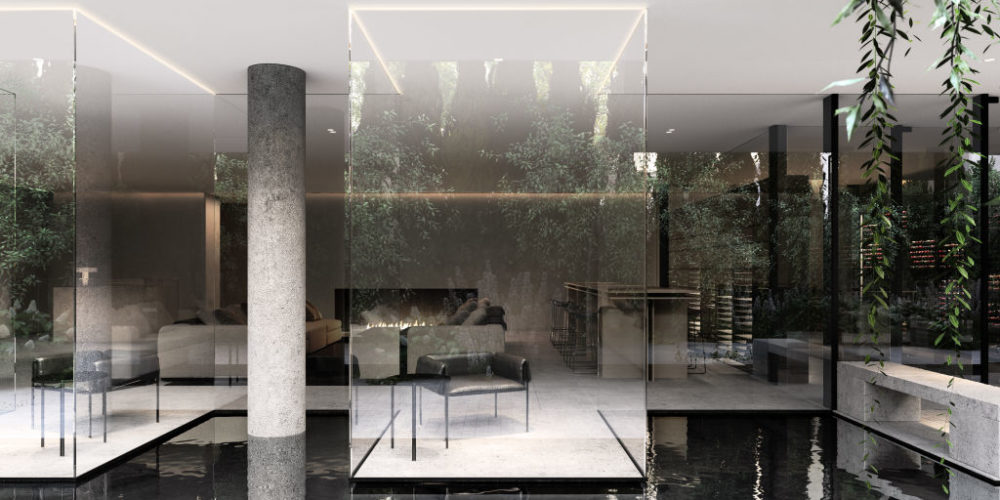 Fortune has always smiled on Brighton, endowing it with fresh bay breezes from the beautiful beaches along its six-kilometre shoreline. Since the 1840s, these advantages have attracted some of Melbourne's wealthiest and most prominent citizens, seeking a healthy lifestyle and sophisticated living.
Today, with the evolution of chic shopping, dining and entertainment precincts in Bay and Church streets, many residents have little reason to leave, unless it's for the city, the peninsula or the airport.
One of Brighton's most popular and longest-standing institutions, the Royal Brighton Yacht Club, is a vibrant centre for the suburb's social and sporting life. Eighteen months ago, the club opened its doors to the public offering coffee, drinks and takeaway food as well as breakfast, lunch and dinner every day.
Waterfront walkers, cyclists and joggers can stop off for a drink or a meal, and there's a dog zone for furry companions.
General Manager Hannah Catchpole says the club is a centre for Brighton's community, where local kids learn to sail from the age of seven and work while they're at high school or university.
"When I start my day in the club's gym overlooking the water, there's nowhere else I would rather be. People tend to stay in Brighton once they move here – they say when you move to Brighton you are here for life. You have everything you need on your doorstep."
The themes of outstanding hospitality and sailing continue in another local hotspot, Bay Street's Bossy Boots, where classically trained chefs Ben Forehan and Rachael Browne's café and take-home fare has earned a loyal clientele.
The couple opened the cafe 14 years ago after spending a decade cooking for the world's rich and famous on a private Greek island and aboard superyachts. Forehan says Brighton people are well educated about food and understand quality and freshness.
"Many of them could eat in Melbourne's finest restaurants every night, but they come to us for well-cooked, home-style meals."
Other local culinary gems include Church Street institution The Pantry, Italian pizzeria Cucina & Co on New Street, and the iconic watering hole Half Moon, which has been open since the 1960s. After dinner, locals can catch the latest releases at Palace Brighton Bay Cinema or the Dendy.
Designer fashion brands like Lee Matthews and Scanlan Theodore also call the suburb home, alongside popular brands like Country Road and Gorman.
Brighton's inherent sense of quality, living well and community inspired the $110 million design of The International Brighton on Bay Street by the award-winning team from Carr. Here house-sized designer residences will share luxe amenities designed to create and service a sophisticated community.
CBRE residential projects director Henry Burbury says moving to The International is a lifestyle decision: "our buyers want the very best – they're long term Brighton residents looking for the finest living environment. They want to be close to everything in Brighton with the convenience of concierge living.
"People buying here don't want to share a gym, pool or sauna. They have their favourite local spots already. We are offering very sophisticated facilities to extend apartment living, leisure and workspaces."
Facilities include a landscaped rooftop for entertaining and relaxing, a private dining room with an adjoining catering kitchen, a wine room with temperature-controlled storage for each resident, floating glass portals for tasting and relaxing and two boardrooms equipped for meetings and video-conferencing.
The International will also be home to a new on-site cafe adding to Bay Street's dining options.
Burbury says the concierge can arrange everything from grocery and meal deliveries to dog walking, nannies and private chef reservations or car detailing.
"You will be able to go downstairs and meet friends or read a book and use the concierge to look after all the jobs you don't want to be bothered with."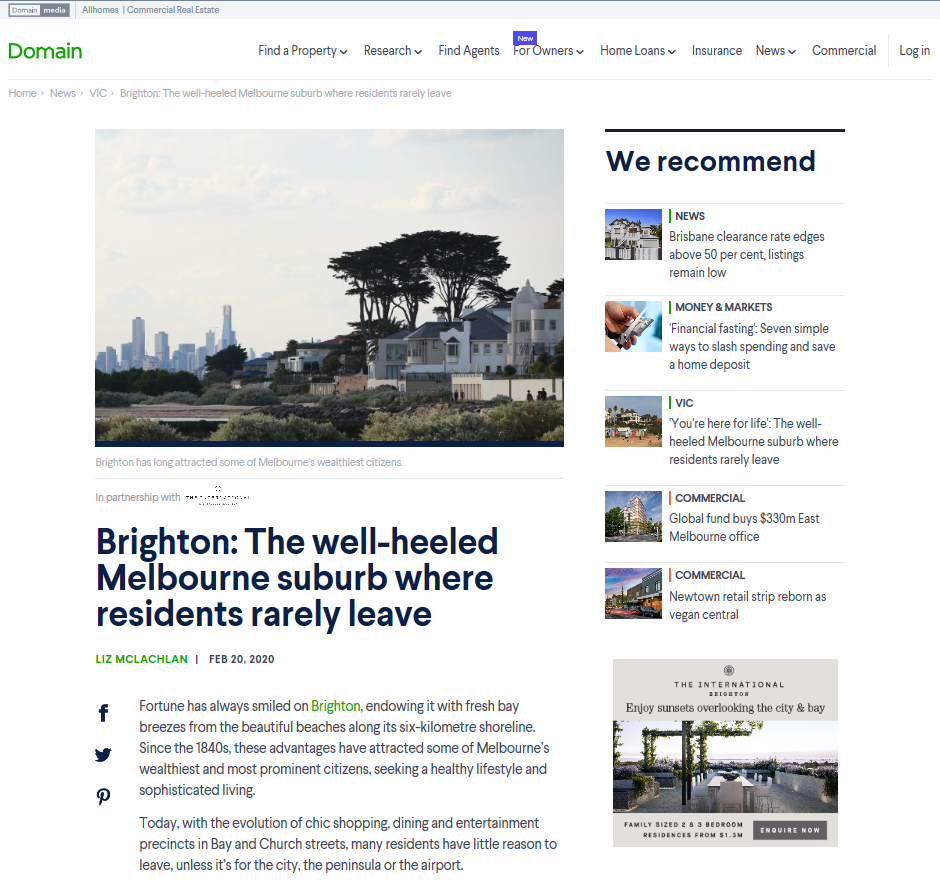 Go To Article >