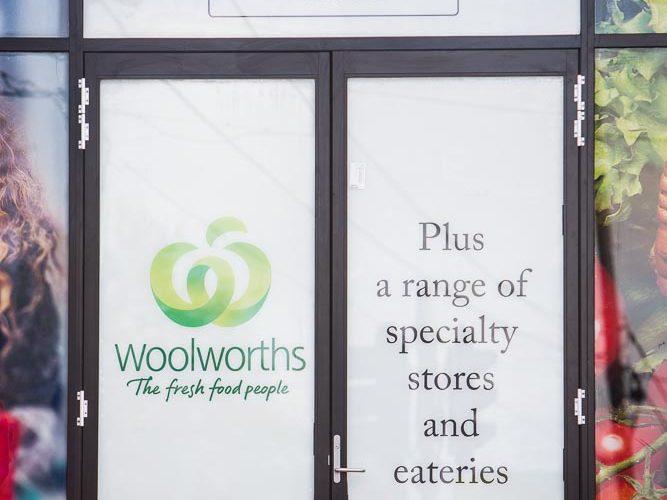 Landream has officially announced launch of the first stage of its exciting new high-quality retail and dining destination at Beecroft, in Sydney's northern suburbs. Beecroft Place will open its doors 8AM on Wednesday 20 September 2017 heralding a much-awaited new era in convenience shopping for the local Beecroft community.
The $170M development demonstrates a successful example of mixed-use urban renewal under 100m from Beecroft Station. It comprises 130 high-quality residential apartments centred around a landscaped plaza lined with casual dining, retail outlets and direct access to the shops below.
The 30-shop retail and commercial centre is anchored by a Woolworths supermarket complemented by a range of food, homewares, service and convenience stores. The centre has been 100% retail leased by the team at Rook Salinger with some commercial space still available.
The new Beecroft Place Woolworths will be one of the first NSW stores to implement a plastic bag-free campaign in coordination with the community's 'Bag Free Beecroft' campaign.
In addition to a vibrant mix of exciting new tenants, local retailers also have a strong presence at Beecroft Place with stores such as La Vie en Rose, Flight Centre and Beecroft News opening in the new shopping centre in September. The existing Beecroft Pharmacy will undergo a major makeover and open in Beecroft Place as Priceline Pharmacy.
Store Owner, Sunny To "The Priceline Pharmacy team are looking forward to opening a great new store in Beecroft Place. We will be bringing the love with the same local staff with the same expert advice as well as new professional services"
With exclusive undercover customer car-parking for 190 vehicles, Beecroft Place will be the vibrant centre for the local community to meet, eat, shop and relax.
The Centre will also include two unique and purpose-built display spaces available to the community to celebrate local artists and non-profit groups.
Mark Girgis, Senior Development Manager, Landream added, "The centre will complement Beecroft's unique village feel, adding new and exciting retailers like Delight Homeart, Macchina Espresso and Pishon Patisseries, as well as a range of services. Beecroft Place will be a vibrant heart for the local community."
Local residents will be invited to enjoy a range of opening celebrations, fantastic specials along with community and family activities in centre.
For more media information, please contact Kate Funnell at The Trish Nicol Agency on +2 9356 2711 or kate@trishnicolagency.com.au